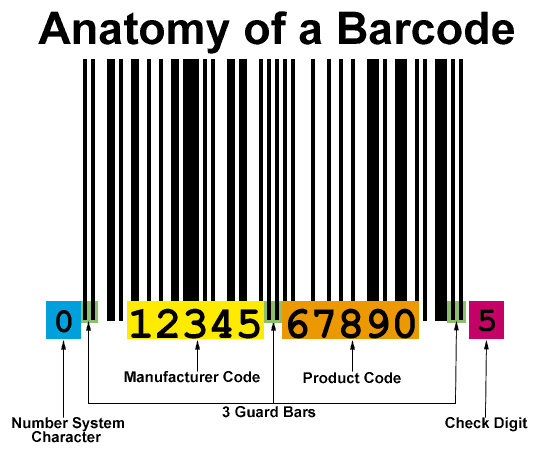 Almost 2 years ago, I wrote a post about Coupon Barcode Decoding. As many of you know, I tend to get rather passionate about Coupon Ethics and everything in me tells me that decoding barcodes (in order to use a higher value coupon for 1 product on a lower-priced item not listed in the coupon description) is just WrongWrongWrong.
Just as a refresher, from my original post:
BarCode Decoding is:
Using a coupon good on (for example)  "Brand X Shampoo" on "Brand X Styler" just because the bar code matches up, unless the text of the coupon states that it may be used for a styler.
Using a coupon for a completely unrelated item, just because the manufacturers code on the barcode matches.
Taking advantage of a glitch in the value code section of the bar code to buy less of a product in order to get the same discount.
Using a coupon in any way other than the wording of the coupon
BarCode Decoding is not:
checking a bar code to ensure that it is a store coupon and not a manufacturers coupon (which means that, if it is a store coupon, it can be stacked with a manufacturers coupon at many stores)
matching up a bar code to ensure that a coupon will work on an item that is not pictured on the coupon, but that you are reasonably sure is included in the description (and example of this might be using a Johnson's bath & body item coupon that has pictures of baby wash on it on a Johnson's Buddies item.)
using the fact that the manufacturer ID "matches up" (as long as the wording does as well) to explain to a cashier why the coupon is valid on that item, even though it might have beeped when scanned.
Since I originally wrote that post, I pretty much considered this a non-issue.  However, with the recent dust-up over J'Aime Kirlew decoding coupons on Extreme Couponing, the topic has yet again resurfaced.  And because I am the Master of Procrastination and always enjoy watching an online Train Wreck, I have found myself being sucked in to the TLC Extreme Couponing Facebook Fan Page and the comments (the default view on their Facebook page won't show you Fan Comments...click on "Most Recent' to see comments)
And I am shocked by the number of people on Facebook and online forums that are defending Coupon Barcode Decoding...and I am wondering if I am being too much of a Goody-Two-Shoes on this issue.  Not that I WOULD decode coupons to take advantage of a glitch in the system, but it seems like I am starting to be in the minority on this issue.
So what do you say?  Do you feel that Barcode Decoding is acceptable? In the 2 years since I wrote that post, the economy has taken more of a downward spiral.  Does the current economy make it more acceptable?  What do you think?
** please note:  I am inviting healthy and respectful discussion.  You are free to call me the biggest prude known to man (or of course, the most awesome of awesomeness 😉 ).  I have no intention of deleting any comments that disagree with me or any other readers, unless they are outright rude or employ namecalling**