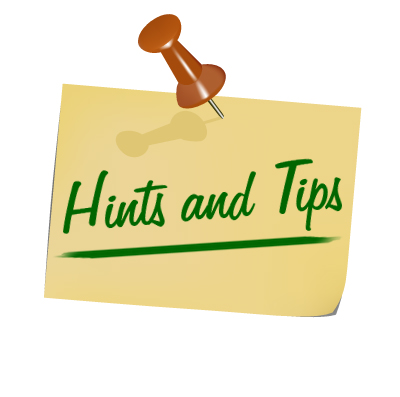 If there is one thing that is holding you back when it comes to saving money at the grocery stores and the drug stores, it is brand loyalty! So many people say to me "there are never coupons for the things that I use!" Well – yes – there are!  I am sure that those people use toothpaste, laundry detergent, dish soap, etc.  By being tied to a specific brand-name product (saying "I have to save money on Crest", instead of "I want to save money on toothpaste"), you could be missing a ton of savings opportunities!
Maybe you were raised on Tide laundry detergent or EVERYONE in your family has always used Huggies.  You need to get rid of this mindset if you want to save money! Wisk purchased at $2.99 (after coupon) will clean your clothes just as well and Pampers or (gasp!) store-brand diapers will still hold in the poop!
Take Advantage of Coupons for New Products
Whenever a brand comes out with a new product, they always come out with high-value coupons for those products. Last year, there was no reason to EVER pay for Green Giant Valley Steamers. Recently, Philly Cream Cheese Creations were free (or close to free). Last summer, it was Kraft Suddenly Salad that was free (or close-to-free) after coupon everywhere.
Be flexible in what you will try and don't allow yourself to think of a product that you HAVE to have. Don't be afraid to try new products and switch your brand loyalties to save money (especially when you have a coupon for the "other brand")! I'm sorry, but $0.99 Hellmann's Mayo just just as good as (if not better) than $3.99 Kraft mayo!  Seriously – we aren't talking about Dom Perignon vs. Korbel…we're talking MAYONNAISE!
Explore Store Brands
I know this sounds nuts for a site that is dedicated to coupons, but sometimes the store brand just IS a better deal. There will be those weeks when there are just no good deals, your stockpile is depleted and you just NEED to buy cereal, frozen pizza, etc. I am a particular fan of the Essential Everyday line by Acme/Supervalu, but your store brand may be just as good (and did you know that oftentimes the store brand and "name brand" are made on the exact same line?  You are often paying for packaging!)
Some Brand Loyalties ARE worth the cost
If you have sensitive skin or allergies, then you may be tied to a specific facial care line or laundry detergent. That is fine – but be on the lookout for new products and don't be afraid to try new products as they are released to see if they might satisfy your needs for a fraction of the cost.
What Brand Loyalties have you chucked out the window?
Looking for more Extreme Couponing tips? Make sure that you check out all the posts in my Coupon 101 and Coupon Ethics sections!