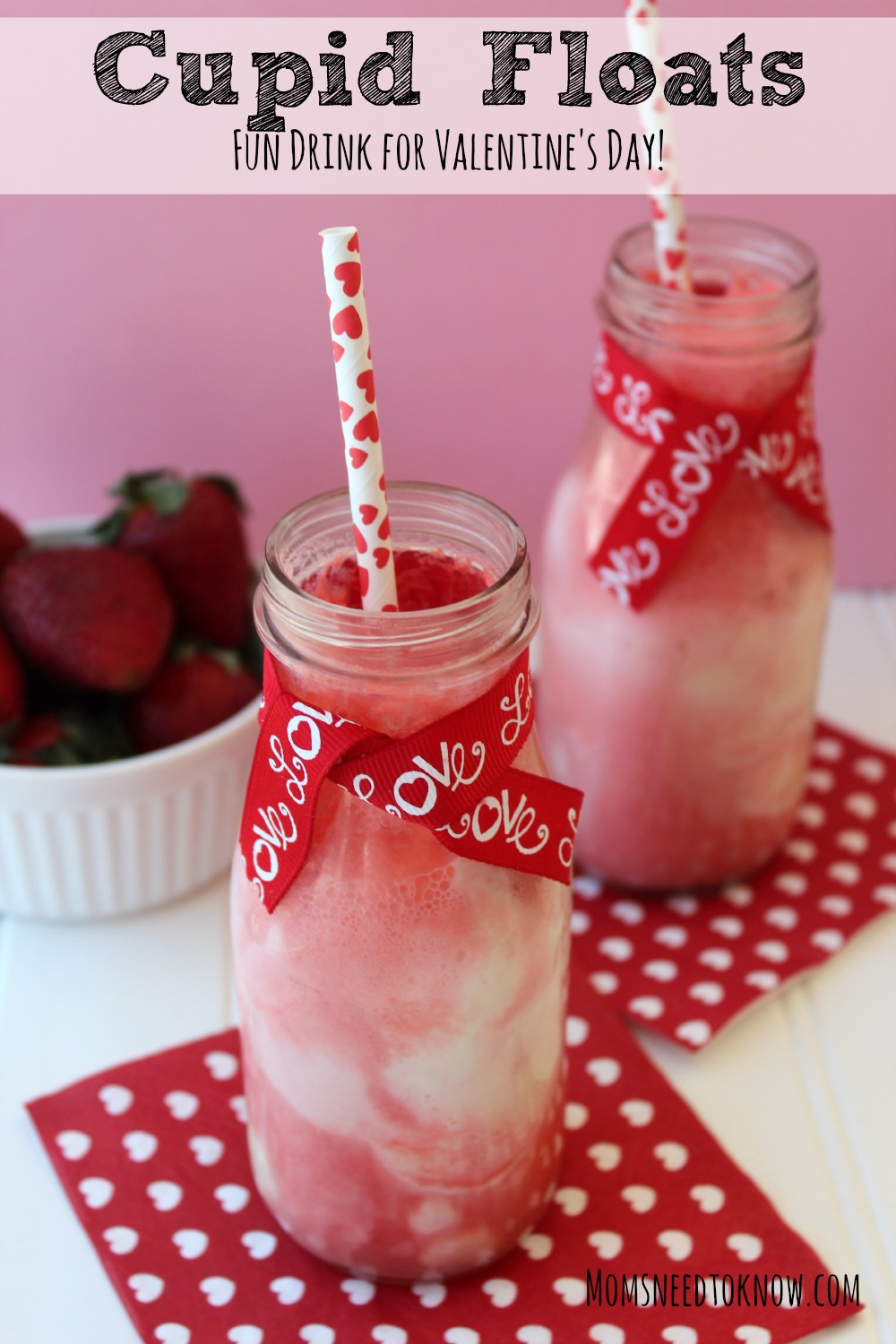 If you are looking for a sweet treat for your Valentine (or even to just surprise your children), then you might want to try these Valentine's Day Cupid Floats!
These look so cute when you use mini milk bottles.  But since I assume that most people don't have mini milk bottles, this is a great way to reuse Starbucks Frappuccino bottles! Just wash them out well (they can easily go in the dishwasher) and you can reuse them over and over for a different kind of drinking glass!  You can find all sorts of fun straws at your local AC Moore, Michael's, etc!
These were made with Strawberry Soda (which you can usually only find in the "store brands"), but you can also use any red soda if your children don't like strawberry.  There's Code Red (Mountain Dew), Cherry 7UP and probably even more (I can't think of any - can you?)
Just a few simple ingredients for these.....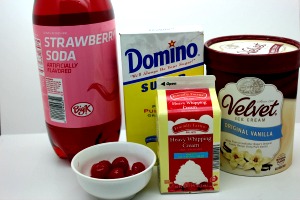 Vanilla Ice Cream
Strawberry Soda
Heavy cream & Sugar to make homemade whipped cream (or you can use store-bought whipped cream)
Maraschino Cherries (optional)
Directions:
Place 2 scoops of vanilla ice cream in a glass.
Slowly add strawberry soda (it will foam up quite a bit!)
Top with whipped cream and a cherry (optional).
Serve with long spoon and straw
Do you have any special treats for Valentine's Day for your children?
You might want to try these recipes as well: