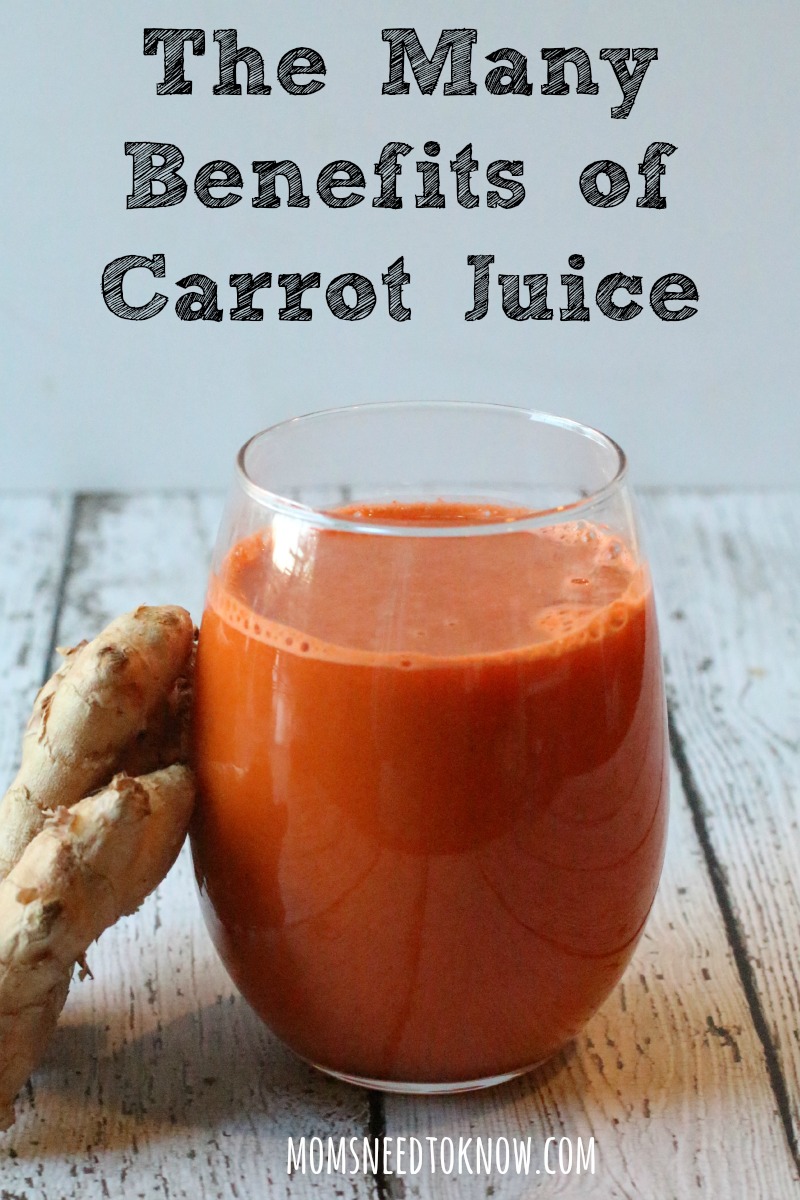 I love my juicer and always have a batch of my beet juice recipe ready in my refrigerator, but there are times when simple is better...and no juice is as simple as a delicious carrot juice (although I like to add some ginger root when I am running my carrots through the juicer - it just "lifts" the flavor a bit)
So what are the benefits of carrot juice?

Improves Immunity and Helps Deter Heart Disease - as we all know, carrots (and other dark orange vegetables) are an excellent source of Beta-carotene. Cartenoids are powerful antioxidants that help to defend the body from free radical damage, viruses and inflammation.
Supports healthy eye function - just 1 cup of carrot juice provides 400% of your daily Vitamin A needs.  Vitamin A is crucial to eye health and vision.  Making sure that you get enough Vitamin A in your diet can help reduce the risk of macular degeneration, cataracts and other eye disorders
Help to reduce cholesterol - the carrot juice is a good source of potassium, which can help to reduce your cholesterol.  Low potassium has also been linked to liver damage, so the addition of carrot juice to your diet can help to reduce the fat and bile in your liver!
Help with Skin Health - carrots contain Vitamin C, which helps wounds heal. The potassium in carrot juice will help to reduce skin dryness and improve your skin tone. The Vitamin A in carrots will help to reduce cell degeneration and improve the amount of collagen in your skin - which means that it helps to slow down the signs of ageing!
Improved Hair and Nail Health - drinking carrot juice every day can make your hair thicker and stronger as well as make your nails stronger and less prone to breakage
Makes an excellent base for other juices - in addition to being the base for my liver-cleansing beet juice, I often throw some carrots in when I am making my Sunrise Surprise juice. It mixes well with most citrus juices!
With all these benefits, why aren't you drinking carrot juice more often?