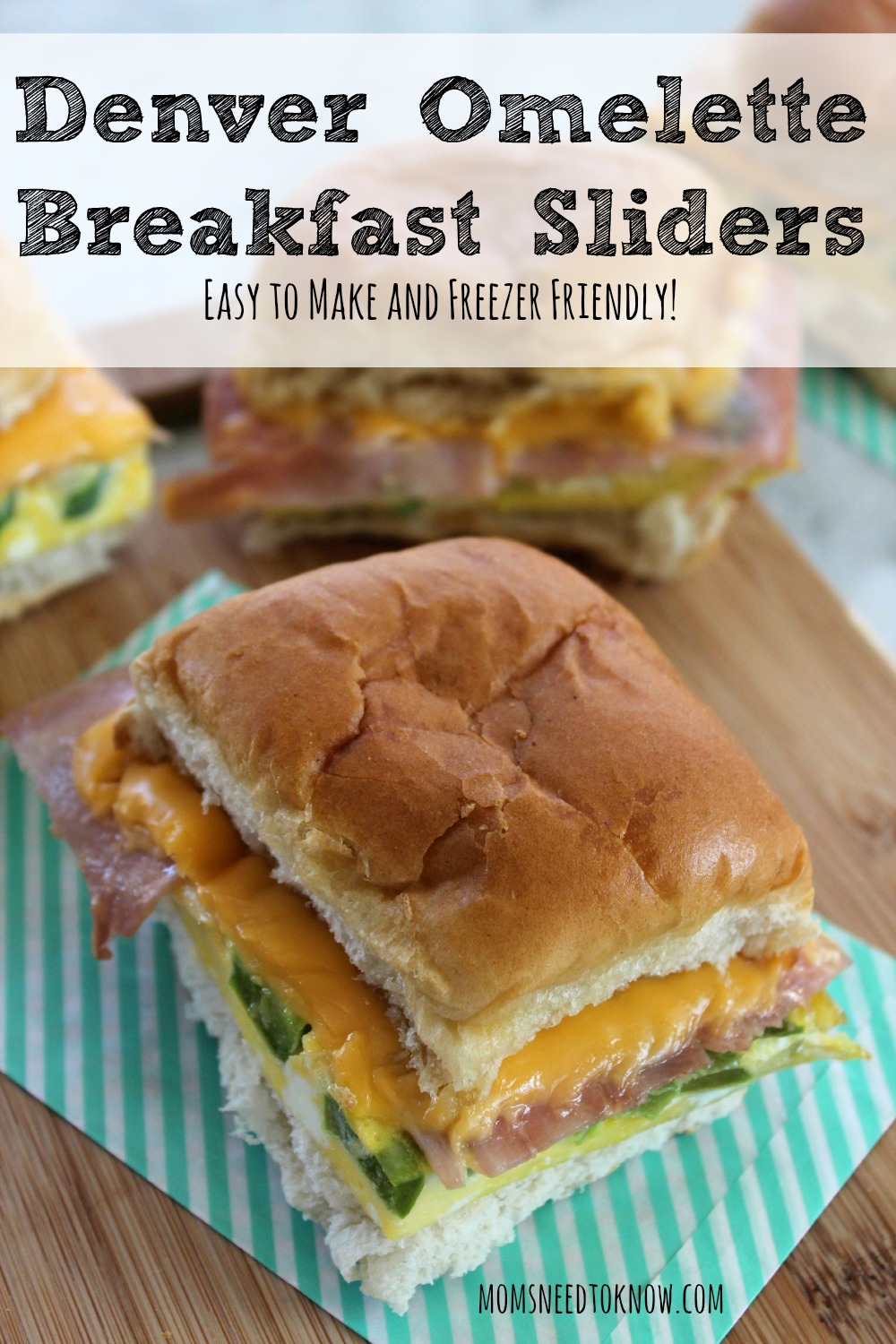 If you need an easy breakfast to feed a crowd or just want to get a lot of freezer cooking done quickly, then you are going to want to try this recipe for Denver Omelette Breakfast Sliders!
Like my freezer breakfast sandwiches, you are going to bake the eggs in the oven. This makes cleanup easier and you don't have the smell of frying eggs in the house (and my children like these a lot more than my freezer-friendly brakfast burritos)
Serve them piping hot for the best results, but if you want to freeze them, then allow them to completely cool then wrap each one in a paper towel. and place in a Ziploc bag in the freezer.  To reheat them, remove them from the bag, but leave the paper towel wrapped around them.  Microwave on 75% power for a minute.  Turn the sandwich over and microwave for another 30 - 45 seconds!
Anyway, to make these Denver Omelette Breakfast Sliders, you will need: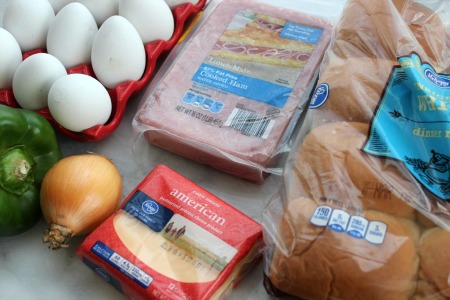 8 pk Dinner or Slider Rolls (split)
12 Eggs
4 slices lunchmeat ham (Tavern Ham is my favorite)
7 slices American Cheese
1 small Onion
1 Green Pepper
4 Tbsp butter. melted
Salt and Pepper to taste
Making them is easy!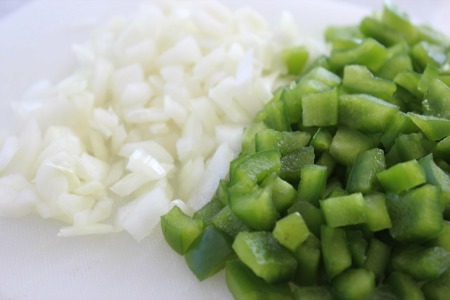 Dice your peppers and onions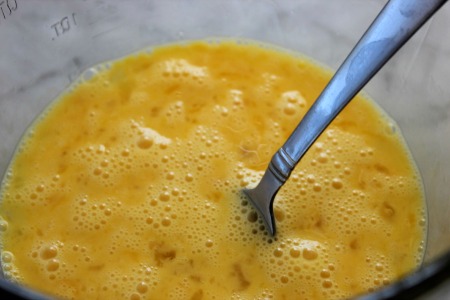 Whisk the eggs until they are light & fluffy. Pour into a baking dish that has been sprayed with cooking spray.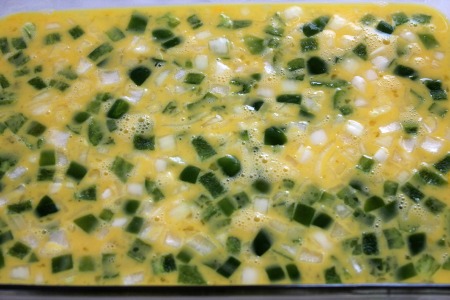 Sprinkle the eggs and onions evenly over the eggs. Bake for about 30 minutes, until the eggs are set.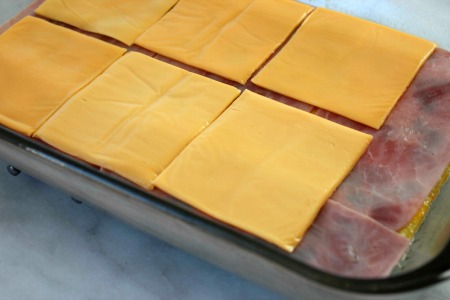 Top with a single layer of ham and a single layer of cheese. Place tops of rolls on top of the cheese layer and brush with melted butter.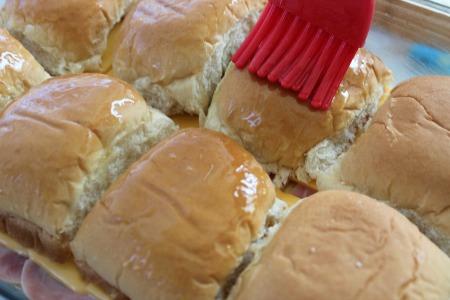 Return to oven for 7 minutes to warm ham and melt cheese. Use a knife to cut between the bun tops (and through the ham and cheese). Carefully lift sliders (use a spatula) and place on bun bottoms.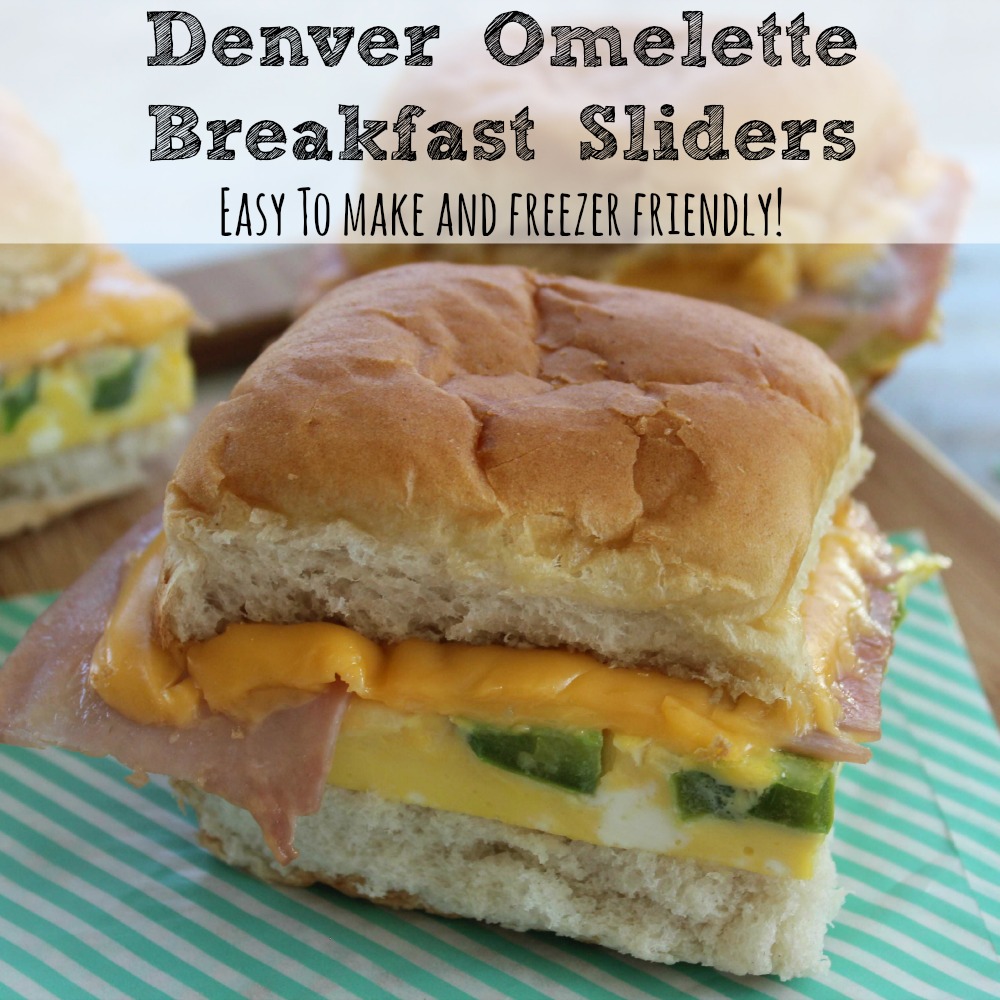 Denver Omelette Breakfast Sliders | Easy to Make and Freezer Friendly!
By Mindi
These easy-to-make Denver Omelette Breakfast Sliders are perfect for a brunch or simply just cooking up a bunch of breakfasts for the freezer!
Yield - 4 servings
Preparation Time - 5 minutes
Cooking Time - 30 minutes
Ingredients
8 pk Dinner or Slider Rolls

12 Eggs

4 slices lunchmeat ham (Tavern Ham is my favorite)

7 slices American Cheese

1 small Onion, diced

1 Green Pepper, diced

4 Tbsp butter. melted

Salt and Pepper to taste
Directions
Preheat oven to 350.
Spray a 9x13 pan with nonstick spray.
Whisk eggs until light & fluffy. Pour into prepared pan.
Sprinkle the eggs and onions evenly over the eggs.
Bake for about 30 minutes, until the eggs are set.
Top with a single layer of ham and a single layer of cheese.
If the rolls aren't already split, separate them (as a sandwich bun)
Place tops of rolls on top of the cheese layer and brush with melted butter.
Return to oven for 7 minutes to warm ham and melt cheese.
Use a knife to cut between the bun tops (and through the ham and cheese)
Carefully lift sliders (use a spatula) and place on bun bottoms.
Serve immediately.
If freezing, wrap each slider in paper towel and in a freezer bag before freezing
To reheat, remove from the freezer bag (leave the paper towel on) and heat for 1 - 2 minutes on high (times will vary based on your microwave)