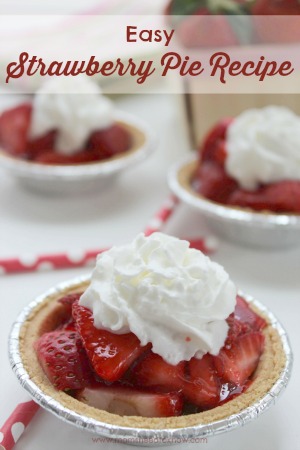 I love strawberries and this easy strawberry pie recipe is always a big hit in this house! Now that I am growing strawberries, I can't wait for them to start really coming in so that I can use my own strawberries in this recipe!
As you know, I do like to make individual versions of desserts because it is a great way to control portions, but you can just as easily make this strawberry pie recipe in a "regular size" graham cracker crust. The ingredients will be the same and it will just take a little longer for the gelatin to set.
You can skip the whipped cream if you want, although I don't know why you would want to do that. Use whipped cream in a can, the frozen whipped topping or for a real treat, try my homemade whipped cream!
To make this easy strawberry pie recipe, you will need: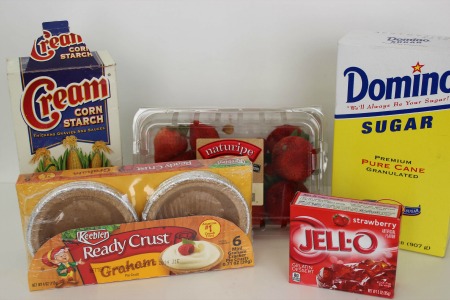 Ingredients:
1 lb strawberries
1 cup boiling Water
1 cup sugar
2 tbsp cornstarch
1 box Strawberry flavored gelatin
6 Mini Graham Cracker Crusts or 1 large graham cracker crust.
Whipped Cream (try my homemade whipped cream recipe)
Directions:
In a pan, blend the sugar and corn starch completely.
Add boiling water and stir over medium heat until mixture thickens.
Remove from heat.
Add Jell-O and stir until smooth. Allow to cool.

 

Trim and slice the strawberries.
Fill each crust with strawberries.
Spoon the Jell-O mixture over strawberries to fill each pie.
Refrigerate to set and top with whipped cream.
Serve and enjoy!