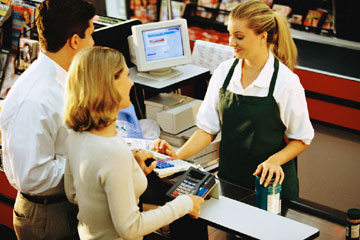 The following is a guest post from Ruth at Living Well Spending Less:
Hi everyone! My name is Ruth and I blog about the adventure of finding style and luxury on a budget over at Living Well Spending Less. I am so happy to be guest-posting here today! One of my favorite ways to save money is with coupons, and while I've been using coupons for a long time, a recent visit to my sister in Washington State reminded me how overwhelming it can be for beginners.
If you are new to using coupons, here are 5 things you should know.
1. It's okay to have questions.
Everyone has questions. Lots of them! And honestly, there are no stupid questions because chances are that if you are wondering about something, then someone else is too. Blogs are a great place to learn about coupons because you can leave comments and people will answer you! It's a beautiful thing.
2. Prices matter
Just because it is on sale, doesn't mean it is a good price. When you are just starting out, it is sometimes hard to know whether something is a "rock bottom" price. You can download a free LWSL Rock Bottom Price list here.
3. Extreme Couponing has its own language
There are a lot of acronyms that go along with couponing. Here are just a few of the most common:
Blinkie or Tearpad-Coupons found next to products in store
BOGO or B1G1-Buy One Get One Free
MQ-Manufacturer's Coupon
Peelie-Coupon stuck to a product package
PG-Proctor & Gamble Insert
Q-Coupon
OOP-Out of Pocket
RP-Red Plum Insert
SS-Smart Source Insert
4. Try not to go too crazy
Saving money is exciting and in the beginning, it is very easy to want to take on everything all at once. While it is great to be enthusiastic, try not to become obsessed. Don't freak out if you "miss out" on a deal–more will always come along–and don't forget to live the rest of your life in your quest to master the coupon world.
5. Take it one step at a time
In fact, I highly recommend that you take it slow! You will have much more success in the long run if you really take the time to understand the process and not get overwhelmed. Stay organized, start with only one store, keep your lists small and manageable. Remember, it is a process not an instant solution!