Every year people make resolutions to lose weight or eat more healthy foods. One way to do this is to eat more chicken instead of beef. I have a bunch of easy dinner recipes with chicken, but want to start using more ground chicken in my recipes
The problem is, except for chili, there aren't a whole bunch of ground chicken recipes out there (or that look like anything I want to eat). Here are some recipes that we will definitely be adding to the menu plans for 2014!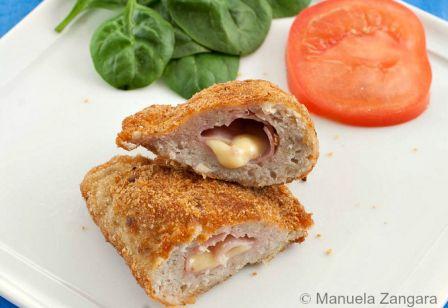 Chicken Sofficini - I saw this recipe and immediately thought "That's BRILLIANT!". My family loves chicken cordon bleu, but whenever I make it (or any kind of cheese-filled meat recipe), the filling tends to spill out on me. With this recipe, the filling is completely encased in the ground chicken, then sauteed to create a crisp crust and seal in the moisture and then finished off in the oven!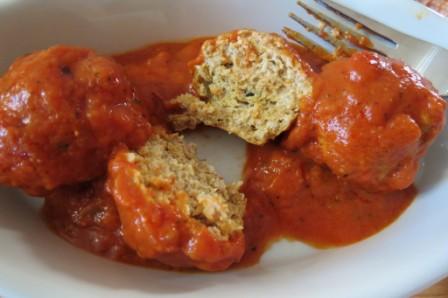 Buffalo Chicken Meatballs - my husband would absolutely love these. Bits of blue cheese right in the meatballs and a spicy sauce. Served as a appetizer or on a long roll as a sandwich, I think we will be making these soon!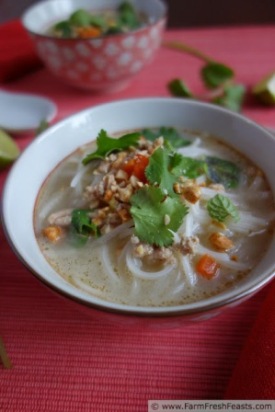 Thai Inspired Creamy Chicken Noodle Soup - this looks so stinkin' good. Some of the ingredients may require a little work for some people to find, but I looked and between the Asian grocery and Wegmans or Whole Foods, I should be able to find everything!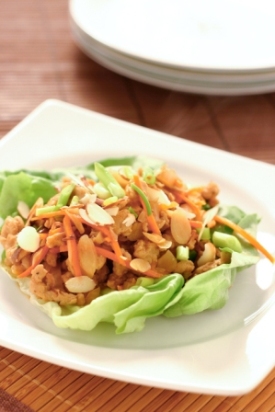 Lettuce Wraps - no list of ground chicken recipes would be complete with this one!  I know that they are considered an appetizer, but I love them so much that whenever we go to a restaurant that has them on the menu, I order them as my meal!  I am finally going to learn how to make them!
What are some of your favorite ground chicken recipes?