With a little planning, it can be easy to save money on vacation. There are easy ways to cut costs without cutting the fun - these tips will help you do it!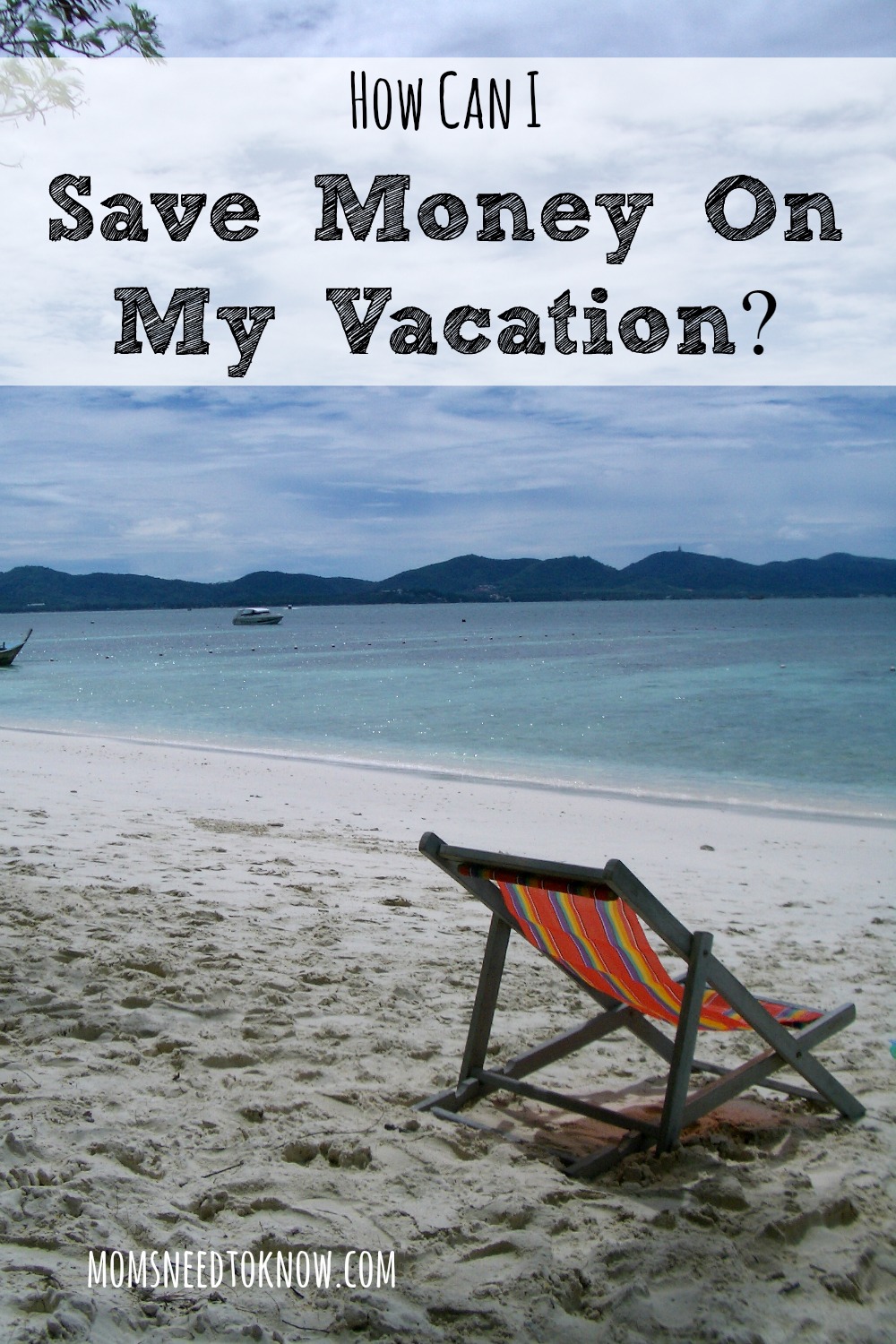 You may be sitting there wondering, "How can I save money on vacation?" Wouldn't it be nice to make the most of the money you've saved for vacation? If you want to stretch your money, you can follow a few simple tips that will allow you to vacation for less. Whether you vacation during the off-season or shop strategically for souvenirs, you can save money on vacation.
Vacation During the Off Season
One of the best tips you can use to save money on vacation is to vacation during the off season. What does that mean? Each area has a popular time of the year where the most people visit the area. For example, spring break is the most popular time for beaches. Summer is also the most popular time for amusement parks, such as Disney.
You can contact the chamber of commerce for any destination you're interested in visiting and ask when the off-season is. Not only will the area be less crowded, but hotels and attractions are usually much more affordable.
Book a Kitchenette
Cooking just one meal a day in your hotel room during vacation can save you a lot of money. The cost of the room may be a bit more expensive, but even fast food is more expensive in popular destinations.
Look for hotels that cater to business travelers...like Residence Inn, Staybridge Suites, and Homewood Suites.
Don't want to be frying eggs on your vacation, but still want to save a little money? Hotels like Courtyard by Marriott (and many others) will at least give you a coffee pot, a microwave and a mini-fridge.  You can grab some cereal and milk at the grocery store and ask the front desk for a few bowls and spoons (trust me - they have them) and save money!
If you don't want to do anything in your room except for sleep, look for hotels that offer a free breakfast (in my experience, it has been Hampton Inns, Homewood Suites, La Quinta, Residence Inns and Holiday Inn Express). This can greatly reduce how much you'll spend on food.
Check Groupon and Restaurant.com in Advance
Obviously, you're on vacation and will want to enjoy eating in restaurants. Before you leave, check Restaurant.com and Groupon for great offers (there are also apps to help you save on travel). These offers can save you a lot of money. Groupon may also have deals on attractions. Don't miss out on these great sources for deals.
Pack Snacks and Drinks for the Trip
If you're traveling by car, you want to make sure to bring snacks and drinks for the drive and for the hotel room. Convenience stores overcharge for snacks and drinks and the cost of hotel snack and soda machines can be outrageous. Load a cooler with ice and you can keep it loaded with ice from the hotel vending machine once you arrive (better yet - get the room with at least the mini-fridge....this is actually one of my non-negotiables when I am on vacation these days.  I am NOT spending $2 for a bottle of water at a hotel!)
Hit Drugstores, Target or Even The Airport for Souvenirs
Last, but not least, drugstores and "big box stores" can be an awesome place to find souvenirs. You can find tee shirts, postcards, and more. If you're visiting an area, such as Orlando, you can even find officially licensed souvenirs that are much more affordable than what you'd buy at Disney World or Universal Studios.
And honestly?  There have been some places that I have visited where the stores at the airport are actually less expensive than the stores in the tourist area!  If you are flying, make a quick check of the stores in the airport when you arrive.  You might see a t-shirt that you like for $20 that is $25 in the "tourist area".  If it is?  You can always grab one at the airport on your way out of town!
Hopefully this answers your question of "How can I save money on vacation." These tips are easy and can make a huge difference in how much you'll spend.
Do you have any tips to add?  I would love to hear them!
(image via Morguefile)
How Can I Save Money On Vacation?