For those that go home & find their bedroom turned in to a gym, or your bedroom is still decorated in "Dora The Explorer", here is how to survive holidays with family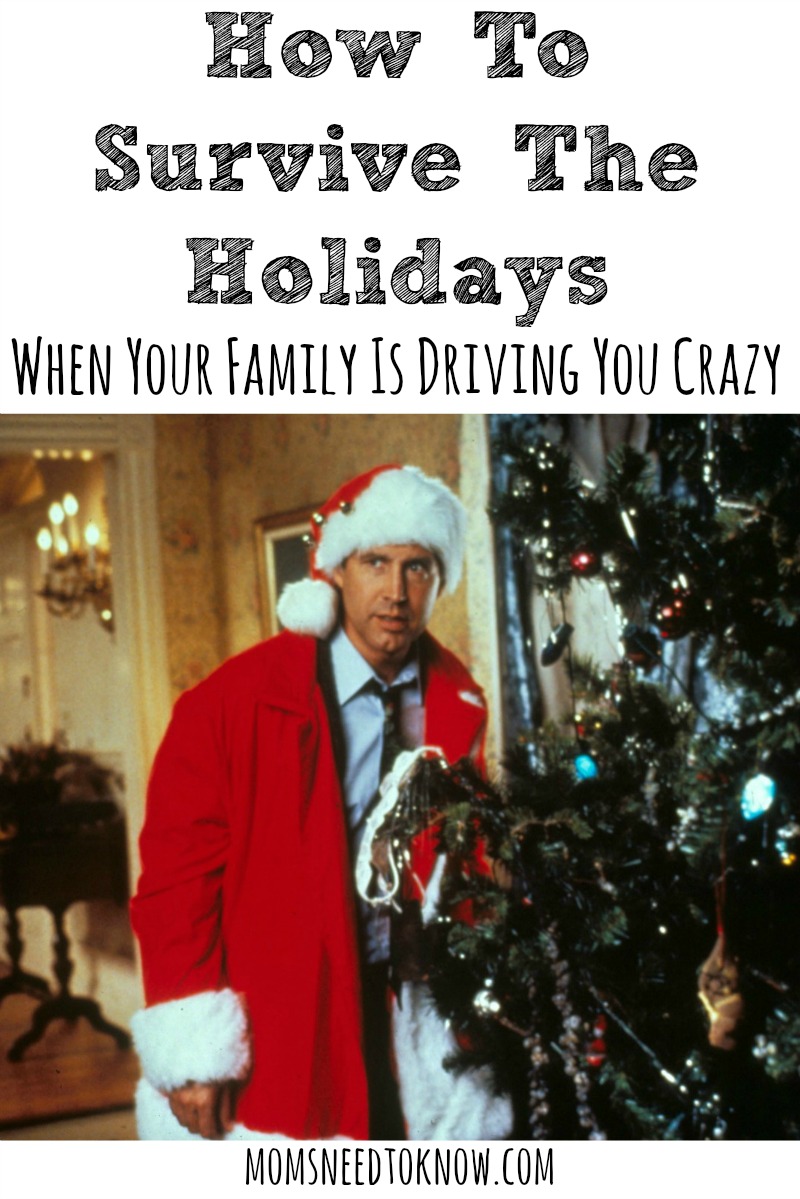 We talked about why you should visit family for holidays and how to keep the kids entertained while travelling, but what happens when you actually get there? Visiting family for the holidays is always a bit tough. Generally speaking you are thrilled to see everyone and celebrate the festive season, but you also are immediately aware of several things.
One...you are not at home in your own surroundings.
Two...you are not in charge.
Three…you are probably going to be missing your privacy at some point in time.
These things can all have a direct impact on your level of fun and depending on your personality, the fun of those around you.
So what is a person to do?
That's easy...they find a way to disappear from time to time. That takes care of it all, right?
How exactly is one supposed to hide?
One of my favorite movies EVER is This is Where I Leave You. The movie didn't get great reviews and it wasn't even about Christmas...but it was about what happens when a family that drives each other nuts is forced to spend eight days together and also "go home again"...and what can happen when parents and siblings are forced to deal with each other as adults.
And the movie has a bunch of rules to teach us....
Here are five easy to follow tips:
Do the flounce and bounce - This is a very risky one indeed and it is only pulled off by the most advanced individuals...it is a careful balance of emotions. First, you must get offended without making a huge deal out of it. (but still get the point across that you are). Then, you must leave for some fresh air to "compose" yourself. This has to be done so that you are actually the victim, or it will never work. The phrase you want spoken as you leave the house is, "I hope I didn't hurt her/his feelings.."
Find an attic or basement - This one only really works if you are lucky enough to have a finished one on hand. If you do find a nice, uninhabited area in the home, slip away on occasion and enjoy the solace it brings. Warning - you may have to brush away the cobwebs and spiders.
The old "I forgot" store run - This one is really easy and will quickly buy you some time and privacy. The only problem is that you have to make sure the item you "forget" is not in stock at the home you are visiting. Pick something "private" and you are always good to go (especially, if it is a male relative that is driving you nuts - he generally won't offer to come along with you on your tampon-shopping trip)
Talk about your bunions - If you do this long enough, nobody will bother you at all. You can literally hide in plain sight. Talking about hemorrhoids does a similar job. Tell people you have pictures!
Fall ill and excuse yourself - This one can definitely come back to bite you so make sure you use it only in an advanced emergency. Getting ill is tricky so pick your malady wisely. Nobody wants to keep someone sick in the house so you might be able to escape entirely. (If that is your goal, of course)
Visiting family for the holidays is great and I am fortunate to have wonderful families on both sides (mine and my husband's), but not everyone is so lucky. For those that suffer, give these tips a try at your own risk. They might just backfire completely.
What are some of your tips for staying sane when your family is driving you crazy?