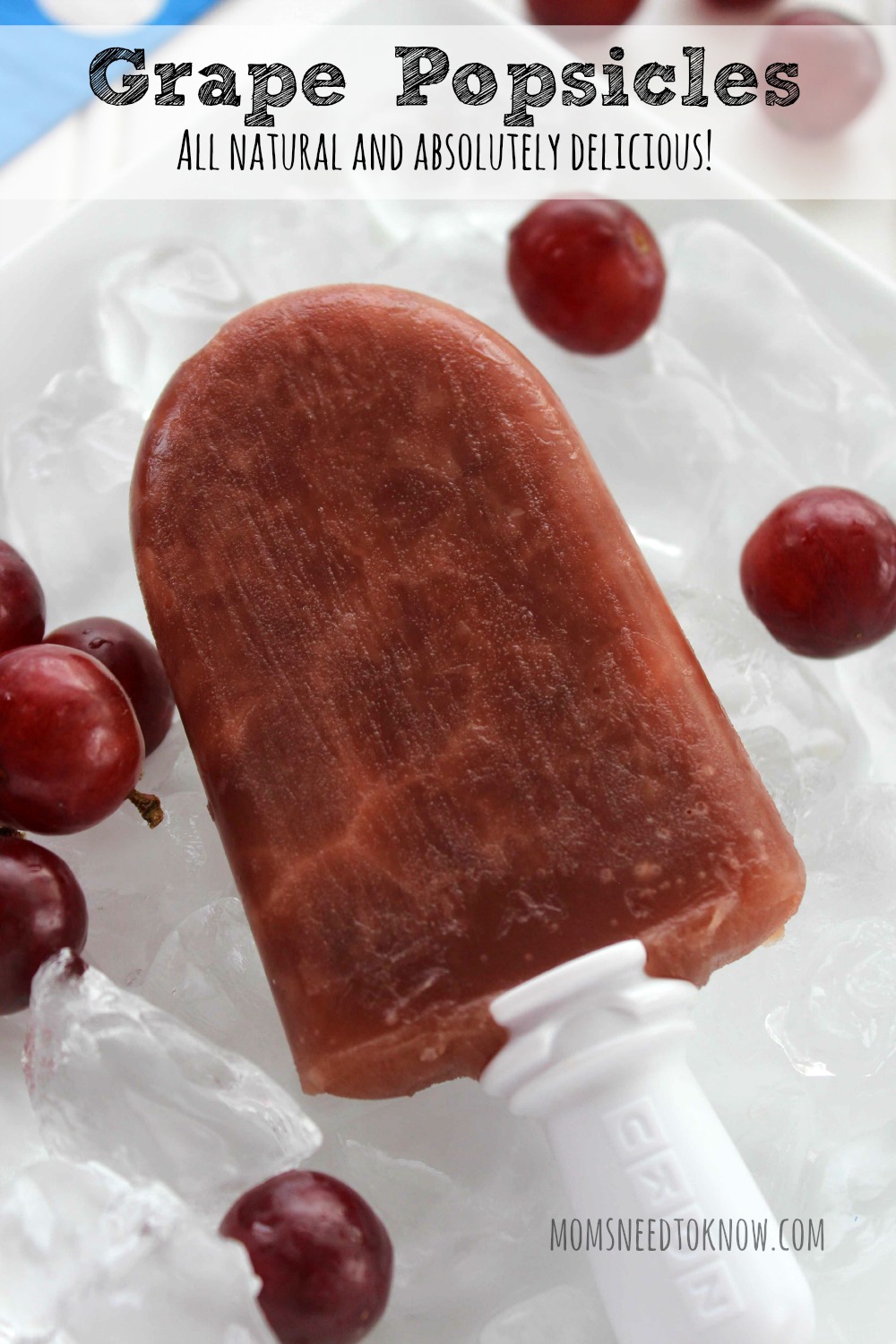 Is there any more of a perfect treat in the summer than popsicles?  Unfortunately, the ones that you buy in the stores are usually nothing more than sugar (or high-fructose corn syrup), water, artificial flavors and colors.  Sure - you can buy the organic "whole fruit" ones, but they tend to be so expensive even if you can find them on sale....and it is just so easy to make your own at home!
I first started using the Zoku Quick Pop Maker when I bought it to make my homemade Orange Creamsicle Pops, and I have been using it pretty regularly ever since. I like using it because the pops freeze up in under 10 minutes and I can usually get 3 batches made before it no longer freezes well. When that happens, I just clean it out and stick it back in the freezer where it stays until I am ready to use it again!
Of course, you can still use any popsicle maker or mold that you have....or even just some plastic cups with popsicle sticks. They will just take much longer to freeze!
We keep experimenting with different flavored popsicles with the Zoku.  some of my ideas have worked, and some others - not so well.  But with grapes being so cheap right now, these natural grape popsicles were a home run with my children (although I personally still prefer my watermelon sorbet recipe!).  I tried making them with strawberries and the flavor was there, but I didn't strain out the seeds from the puree and my children rebelled.
They really don't really need any added sugar, but if your children are used to the traditional super-sweet popsicles that you buy in the stores, you may want to add the sugar (or stevia) and then each time you make them, you can gradually add less and less sugar (or stevia) until eventually they are nothing but pureed frozen fruit.
You can really substitute any fresh fruit for the grapes.  Peaches would work well and strawberries WILL work well if your children aren't picky about the seeds (or you strain the seeds out of the puree).
Scroll down for the recipe!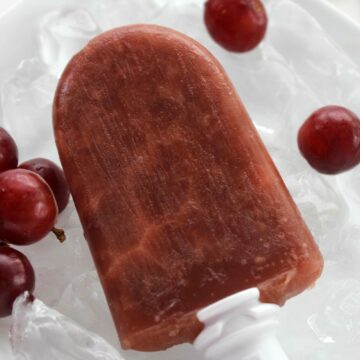 How To Make Natural Grape Popsicles
Skip the sugar and HFCS-filled pops at the store and make these natural grape popsicles. My children love them! Includes ideas for using other fruits!
Print
Pin
Ingredients
3

cup

fresh seedless grapes

2

tsp

sugar or stevia

optional - more or less to taste
Instructions
Puree grapes in food processor until completely liquified

Strain the liquid through a sieve or cheesecloth, pressing to get as much juice as possible.

Add sugar or stevia to the juice if desired and stir to combine
If you are using a Zoku Quick Pop Maker:
Place stick in position.

Pour juice in maker up to fill line.

Wait 10 minutes or until frozen.

Use tool to remove pop and place in freezer.
If you are not using a Zoku:
Pour juice in popsicle molds or small paper cups.

Place in freezer for 10-15 minutes or until mixture begins to firm.

Insert sticks and return to freezer for several hours.

Use hot water to release from molds.