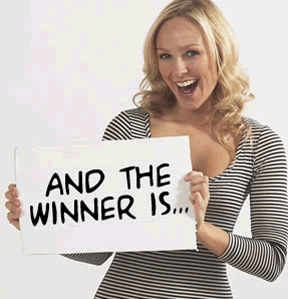 Just a heads up that I just picked the winner of the HP Touchpad and sent her an email.
The winner is Robin Q ([email protected])
Robin has been emailed and has until Monday (8/8/2011) at 12:00pm EST to reply or I will be picking a new winner.
Don't forget that there is still time to enter my $50 Amazon Gift Card giveaway as well as my $600 Amex Gift Card giveaway!