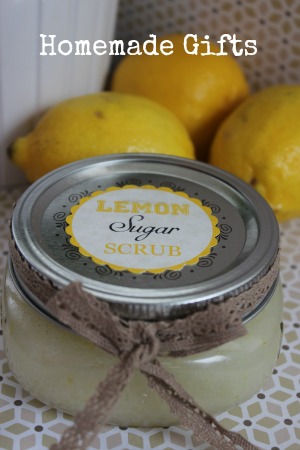 Are you making homemade gifts this year and looking for some more ideas for a DIY sugar scrub (or just like to make your own bath products)? If so, you will want to try my recipe for lemon sugar scrub! I love the smell of lemon and this would be a great pick-me-up in the shower!
Ingredients:
1/2 cup Sugar
1/4 cup Coconut Oil
1 Lemon
Half-pint Mason Jar
Directions for DIY Sugar Scrub:
Pour sugar into bowl.
Squeeze lemon juice and add to sugar.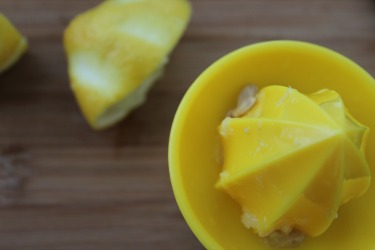 Mix in coconut oil (add more if you like a wet consistency).
Zest lemon and add to mixture (reserve a little to garnish top of scrub in jar).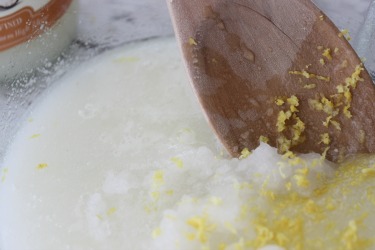 Add your sugar scrub to the jar.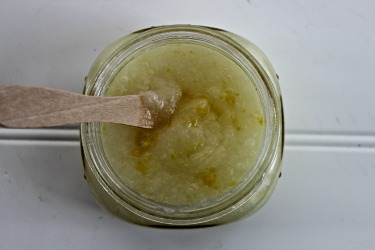 Add a Label to the front and maybe a ribbon to gift.
Lemon Sugar Scrub Labels (PDF)
Find more DIY Projects!