Lip balm is something that I always have within reach of me. I am slightly addicted to it. My lips tend to chap easily all year long (and I know that much of it is because I have a tendency to lick my lips - don't do that if you can help it!).
I have been using natural lip balms for years, but never got around to trying to make it myself.  Last week I casually mentioned to my 8-year old daughter that we should try making it ourselves.  She had helped me make a batch of  homemade lemon sugar scrub a few weeks ago and really enjoyed it.  Once I said that, she was relentless, asking me several times per day when we could make it!  So here you have it....
This homemade lip balm contains is a simple combination of coconut oil, beeswax and shea butter.  I have also added some essential oils to give it a nice scent.
Both the coconut oil (where to buy) and the beeswax (where to buy) are very moisturizing and act as a natural sunscreen.  The shea butter (where to buy) makes this lip balm extra moisturizing.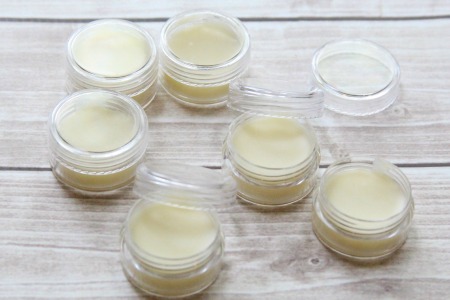 You can make these in the little pots like the ones I have (and they are super cheap) or you can actually buy empty lip balm tubes and use them.  I like to buy the smaller pots because I am always losing them.
Keep in mind that, since this lip balm contains coconut oil, it may melt in warm weather.   You will want to store it in a cool place or even the refrigerator when it is extra hot!
I actually like to make these in small batches so that I can play with the oils/scents.  This recipe will fill about 7 of the 5-gram pots.  The amount of essential oils that I use is based on using Young Living oils, which I believe (and have seen) have a much stronger scent than the oils that you can get in the supermarket.  If you aren't using Young Living oils, you will want to adjust the quantity of oil to get the desired scent (learn more about how you can start using Young Living oils as well as all the other posts I have done about how to use essential oils)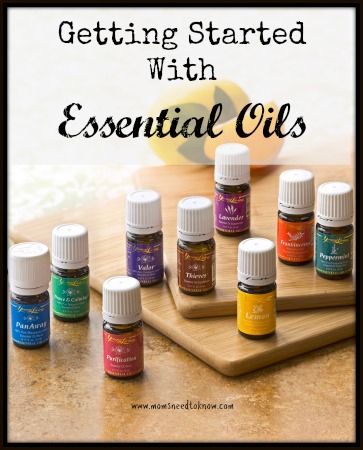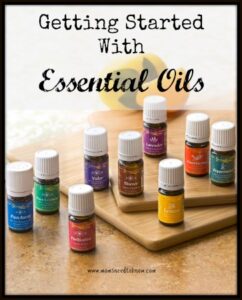 Ok - so here is how you make it:
Scented Homemade Lip Balm Recipe
Instructions:
Melt together the shea butter, coconut oil and beeswax pellets. You can do this by placing everything in a bowl over boiling water or by placing it in the microwave and heating for 30 seconds, stir, heat for another 30 seconds, stir. Continue doing this until the beeswax is entirely melted.
Add in your essential oils and stir to mix

While still liquid, fill your containers.  I just used an elongated measuring spoon to do this, but if you have a steady hand, you can simply pour it in.
Set aside and allow to cool.
And that's it!
Have you ever made your own lip balm? I would love to hear from you if you try this one!