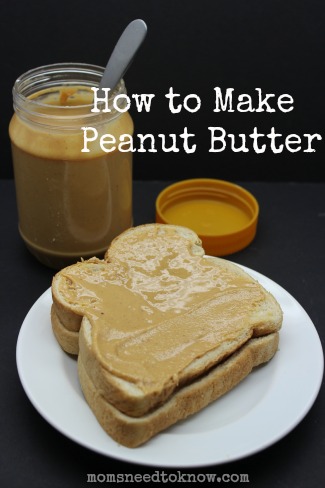 If you are looking for an easy way to lower your grocery bill while still serving your family food that is delicious and healthy, the answer is simple: start making some of your own foods from scratch. When you make your own foods, you are better able to control what goes into them so they are made out of only real ingredients, without all of the harmful additives, preservatives and food dyes that are all too often found in store-bought foods. Plus, homemade foods tend to be cheaper as well.
You can make almost anything from scratch, including homemade fruit roll ups and this homemade hot fudge sauce recipe. You can even learn how to make peanut butter. It's easy! And it's a lot of fun, as well.
The process of making homemade peanut butter is easy. Simply put peanuts in the food processer and grind them until they reach the desired consistency. That's all! It may take a few minutes, but just keep holding down the button, and you'll reach the perfect smooth and creamy texture before you know it. Then, simply spread on toast, on a sandwich or on celery for an Ants on a Log Snack. The possibilities are endless.
Don't settle for a store-bought peanut butter with questionable ingredients. Instead, learn how to make peanut butter yourself. It is easy, cost-effective and most importantly, delicious. One bite of the smooth, peanuty texture and you'll wonder why you didn't learn how to make your own peanut butter years ago!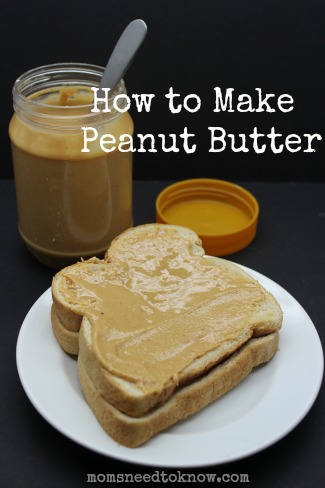 Ingredients
1

cup

Peanuts

Honey

optional

Salt

optional
Instructions
Place peanuts in a food processor or high-powered blender

Run for about a minute, scraping down the sides if necessary.

Process for an additional 3 to 4 minutes or until peanut butter has reached desired consistency.

If you want a sweeter peanut butter, add 1 tsp honey per 1 cup of peanuts

If you are using salted peanuts, you shouldn't need to add any additional salt