Chocolate covered strawberries are so easy to make. Here is how to make them for just a fraction of what they cost in the stores!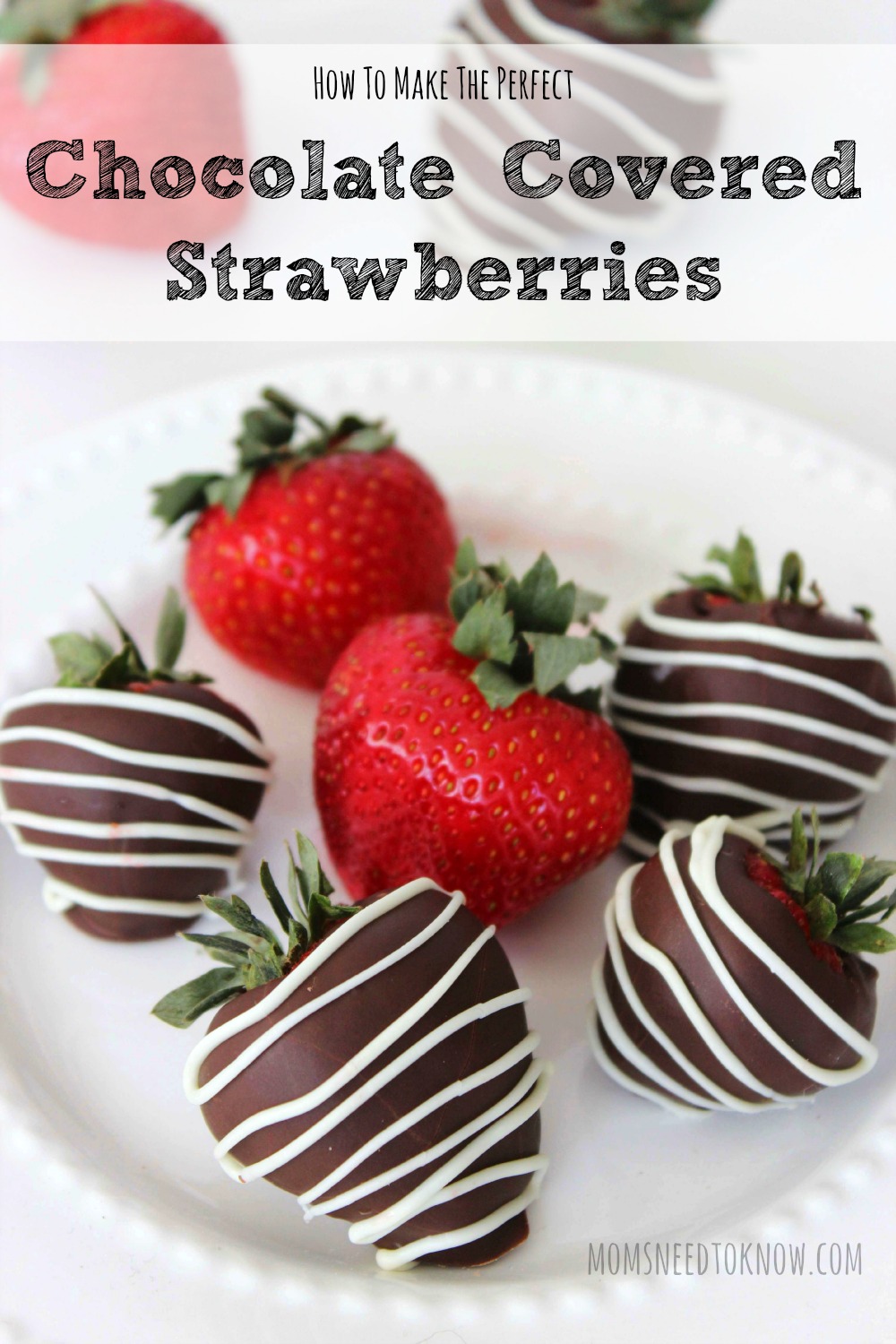 Chocolate covered strawberries might just be the "ultimate" Valentine's Day treat. Pair them with a glass of champagne (or sparkling cider, for you teetotalers), some dim lights and some Barry White on the iPod and you have a seriously romantic night!
But enough about my plans for Valentine's Day (after the kids are in bed).
I always laugh when I go to Wegmans or see online deals for chocolate covered strawberries "on sale" for just $20 for 6. Seriously? More than $3 each? Talk about a price markup! I love myself some chocolate-covered strawberries, but I will be hanged if I am going to pay those ridiculous prices for them!
So what is the secret to making them perfect at home? Patience! If it were as simple as grabbing some strawberries and melting some chocolate, stores wouldn't be able to charge more than $3 each for them. Fortunately, it's not much more difficult than that!
There are 2 main things to keep in mind in order to make them perfect:
The strawberries should be clean and dry
The strawberries should be chilled until firm, but not frozen.
Making sure that the strawberries are dry will help the chocolate cling to the berry more evenly.  Chilling just makes them easier to dip!
Scroll down for the complete directions!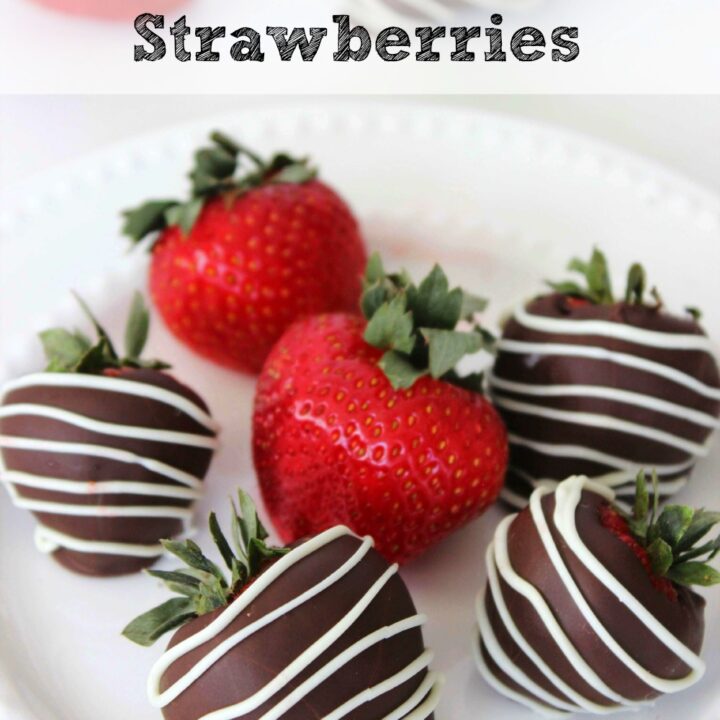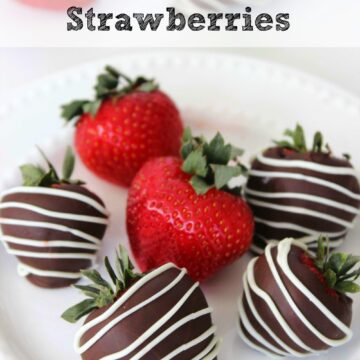 How to Make the Perfect Chocolate Covered Strawberries
No need to pay those high prices at the store for chocolate covered strawberries. Here is how to make the perfect chocolate covered strawberry!
Print
Pin
Ingredients
1

lb

strawberries

12

oz

Dark Chocolate Melting Chips

1/4

cup

White Chocolate Chips
Instructions
Clean and dry your strawberries. Place the strawberries in the freezer for about 30 minutes until they are very firm but not frozen.

Melt chocolate by microwaving for 45 seconds, stirring and repeating until smooth and melted

Line a cookie sheet with parchment paper

Holding the strawberry by the leafy stem, dip the strawberries in the chocolate and roll it to coat

Shake off excess chocolate and place on prepared cookie sheet.

Chill coated strawberries in the refrigerator for about 15 minutes.

Place white chocolate chips in a zippered sandwich bag. Microwave for 45 seconds, knead the bag and repeat until melted

Clip a tiny corner from the bag and drizzle the strawberries with the white chocolate