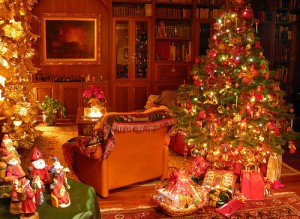 ". . . for it is good to be children sometimes, and never better than at Christmas, when its mighty Founder was a child himself." - Charles Dickens
I just wanted to take a moment to wish all of you a Merry Christmas!
I hope you all have a wonderful Christmas Eve and Christmas Day, filled with family, friends, love and laughter.
I am checking out for a while. Posting will resume at some point Christmas night.
And as I have done every Christmas Eve since I started this site, I leave you with this: