Saving money can be all about timing and June always has better deals on some things than others. Here are the best things to buy in June!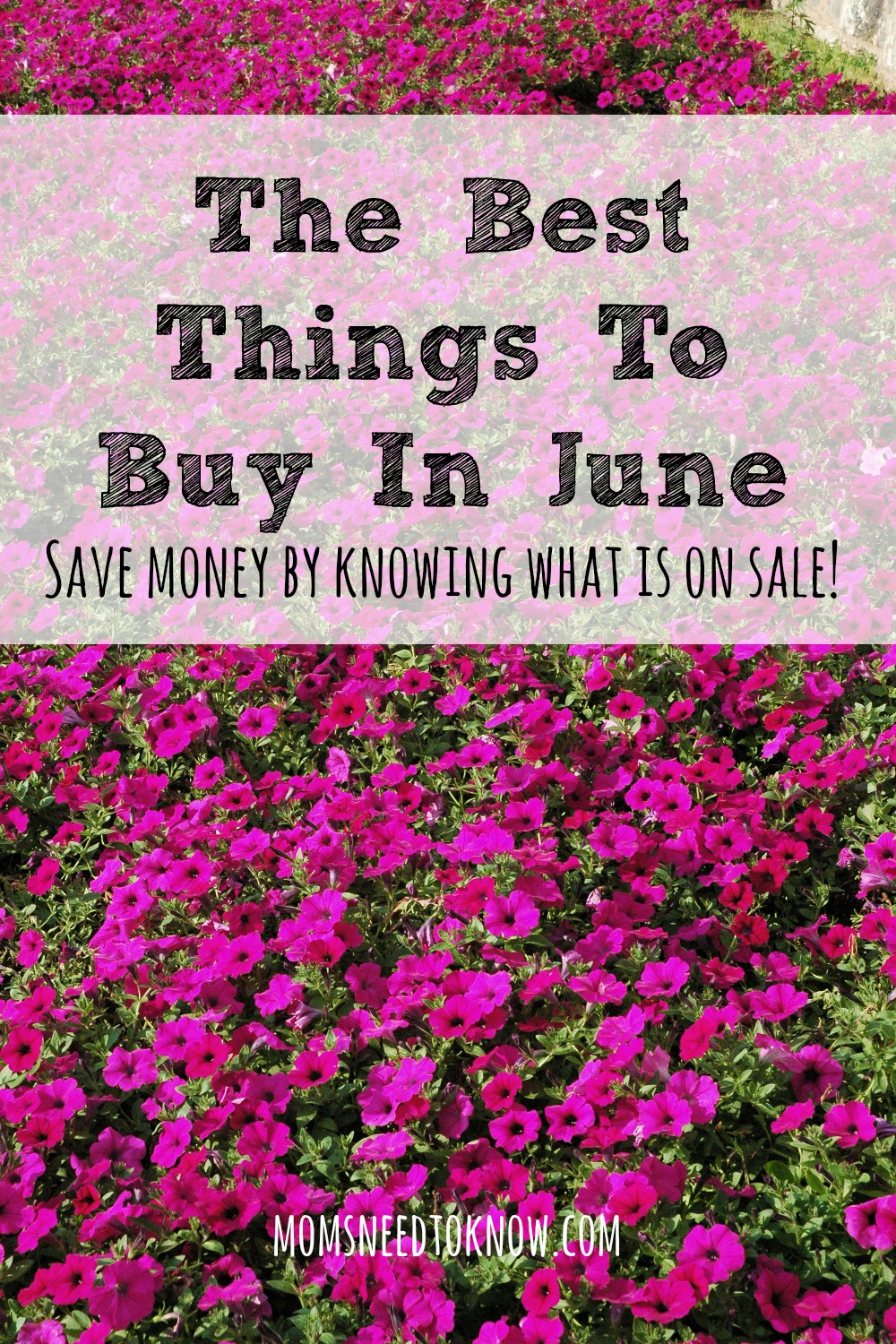 Ah, summer. It's a time to rejoice and enjoy all the beautiful weather before it gets too hot to be outdoors. It's also a time to honor our fathers through Father's Day and enjoy a good cookout. Don't let all that time be spent outdoors though. There are lots of great deals to found in your favorite stores.
Here's what to buy in June.
Food Items
When it comes to what to buy in June for produce, you need to buy what's in season. This includes blueberries, sweet corn, red peppers, green peppers, bell peppers, summer squash, zucchini, grapes, raspberries, cherries, basil, arugula, apricots, peaches, nectarines, plums, and pears.
Of course, it's the beginning of summer and that means you'll also find all your favorite summer essentials on sale, including condiments, ice cream, hot dogs, hot dog buns, hamburger buns, etc. You'll also find steaks on sale to help celebrate Father's Day.
(Don't forget that you can find the best deals each week for all of these items on my grocery coupon matchups page!)
Fourth of July and Father's Day Items
Father's Day is in June and this means you'll find lots of great items on sale. Jewelry, watches, sporting equipment, cologne, shorts, sandals, golf shirts, and many more great gifts for dad are on sale. You'll also start to see all your Fourth of July essentials on sale. These items include paper plates, napkins, fireworks, sparklers, patriotic memorabilia, and coolers.
Items for the Home
June is definitely the time to buy tools. Most home improvement stores have awesome deals on tools to help celebrate Father's Day. Whatever tools you need for around your home, now's the time to buy.
June is also a great time to buy kitchen supplies. A large number of couples get married in June and kitchen supplies are often on their registry. Stores know this and mark a lot of these items down to great prices. You can score deals on everything from dishes to cookware. Other items to buy in June include canning supplies, pressure cookers, plants, gardening supplies, and grilling supplies.
Gym Memberships
Most people don't want to stay indoors to exercise and gym memberships take a huge hit. If you'd rather exercise in an air conditioned area, now's the time to buy that gym membership.
Safety Equipment
June is National Safety Month. This means you can find a number of personal and home defense items on sale. Be on the lookout for sales on locks, smoke detectors, pepper spray, educational materials, and even subscriptions to home monitoring services.
Odds and Ends
A few more items you should buy in June include raincoats, rain boots, light jackets, and hoodies. These will be marked down to great prices for spring clearance. Lastly, June is a great time to find sales on outdoor toys.
When it comes to what to buy in June, you certainly can't go wrong with stocking your cabinet or getting a jump start on next spring. But there are other great deals that will help you save on a number of items you may need.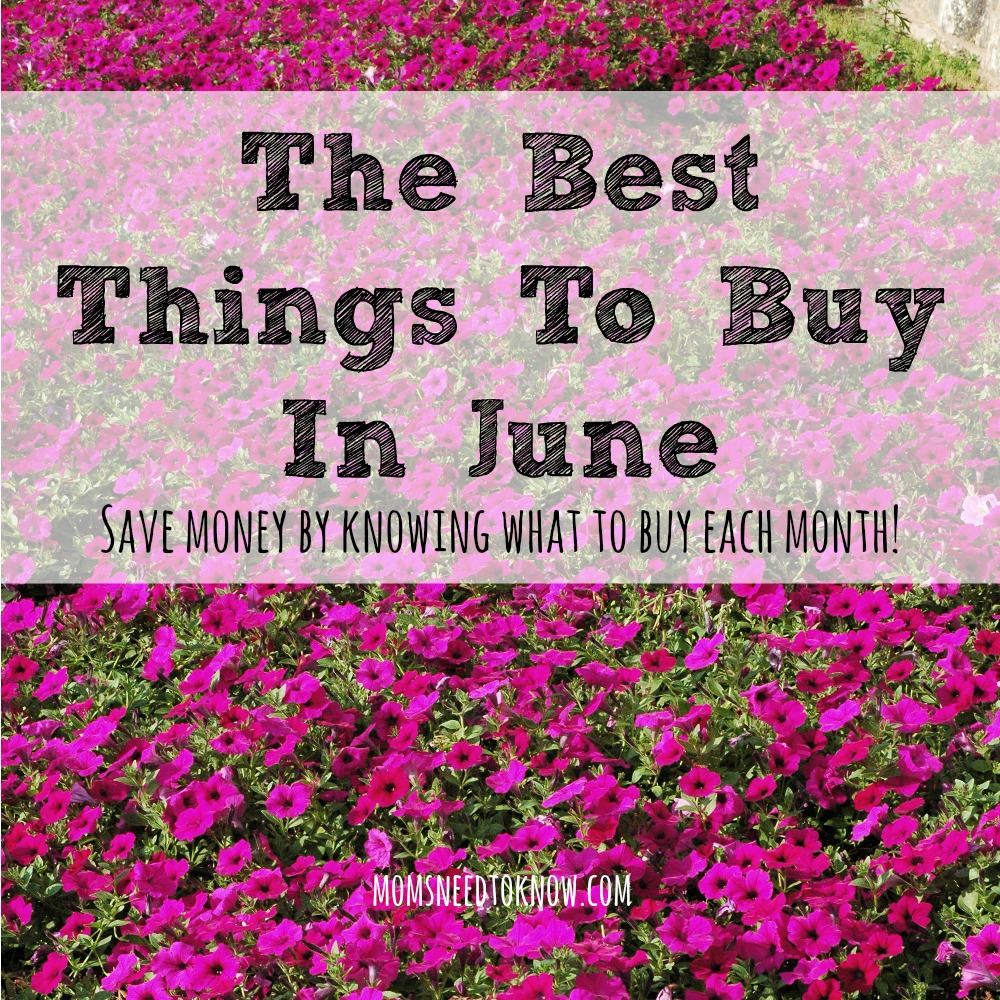 The Best Things To Buy In June