Saving money can be all about timing and July always has better deals on some things than others. Here are the best things to buy in July!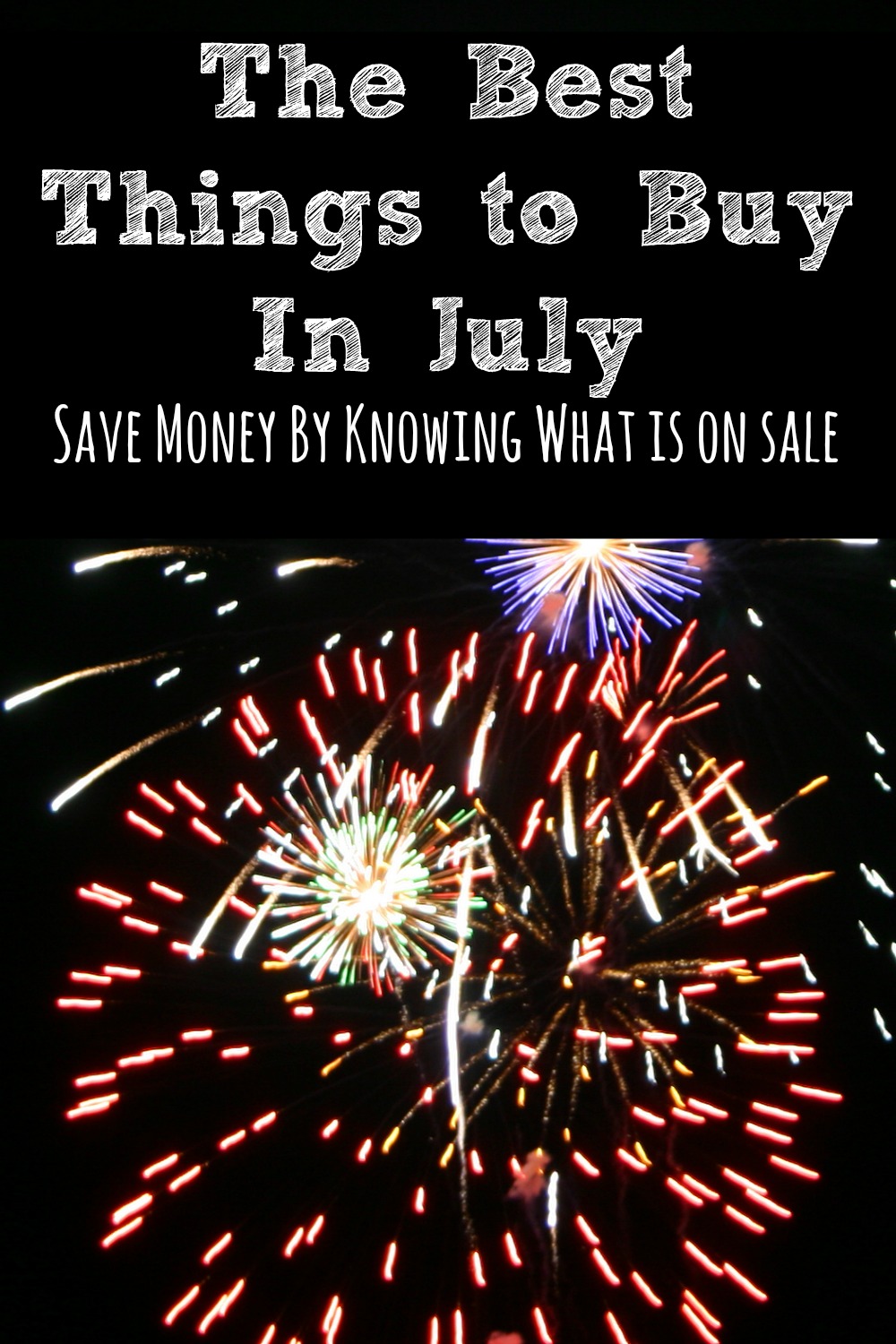 It's the height of vacation season and chances are you're spending a lot of time outdoors with your family. Not only are you celebrating the Fourth of July, but spending time in the pool can be so inticing.
While you may not want to, it can really pay off to spend just a bit of time indoors doing some serious shopping. Let's take a closer at what to buy in July.
Groceries
What to buy in July when it comes to produce is based on what's in season. This includes apricots, blueberries, cantaloupes, cherries, corn, Crenshaw melons, cucumbers, green beans, figs, nectarines, peaches, plums, strawberries, tomatoes, watermelons yellow squash, and zucchini.
Hit the farmer's market to get the best deals and best selection. Don't forget that many of these fruits and vegetables can be canned to preserve their flavor (and the savings) throughout the rest of the year!
You also want to make sure to stock up on summer foods. This includes hot dogs, chips, soft drinks, burger and hot dog buns, and condiments.
Holiday and Summer Items
Now is the time to buy citronella candles, paper plates, red Solo cups, patriotic décor, pool supplies, outdoor sports equipment, sunscreen, hats, swim rings, water wings, etc.
You also want to stock up on fireworks after the Fourth so that you can have them for next year or for Labor Day. With that said, be careful where you store them. Do not store fireworks in an area that will get hot. If you want great deals, shop for summer items. There are so many great items on sale.
Home Items
This is not the time to score great deals on home items. Stores know that your attention is focused on being outdoors. The only real deals you're going to find is for items that scream summer, such as ice cream makers and ice pop molds. When it comes to the outside of your home, now is a great time to stock up on garden supplies for next year. These items are marked down to great prices.
Camping Equipment
You can find some really great deals on camping equipment during the month of July. However, if you don't plan on camping immediately, you should wait until after Labor Day. This is when you'll find the best sales.
Gym Memberships
A guide on what to buy in July wouldn't be completely without mentioning gym memberships.
Summer is when gyms take a huge hit. Many people want to be outdoors. This means you can score a great deal on your membership. Plus, you'll get to exercise in an air conditioned area. It's a win-win.
What to buy in July really depends on the needs of you and your family. Don't go out and buy items just because they're on sale.
Buy what you actually need and what your family uses on a regular basis. For example, if you have kids, chances are you'll want to stock up on ketchup, soda, and chips when they're on sale.
What do you like to buy in July?