This copycat version of the much beloved peanut butter cup eggs are so easy to make and freeze beautifully!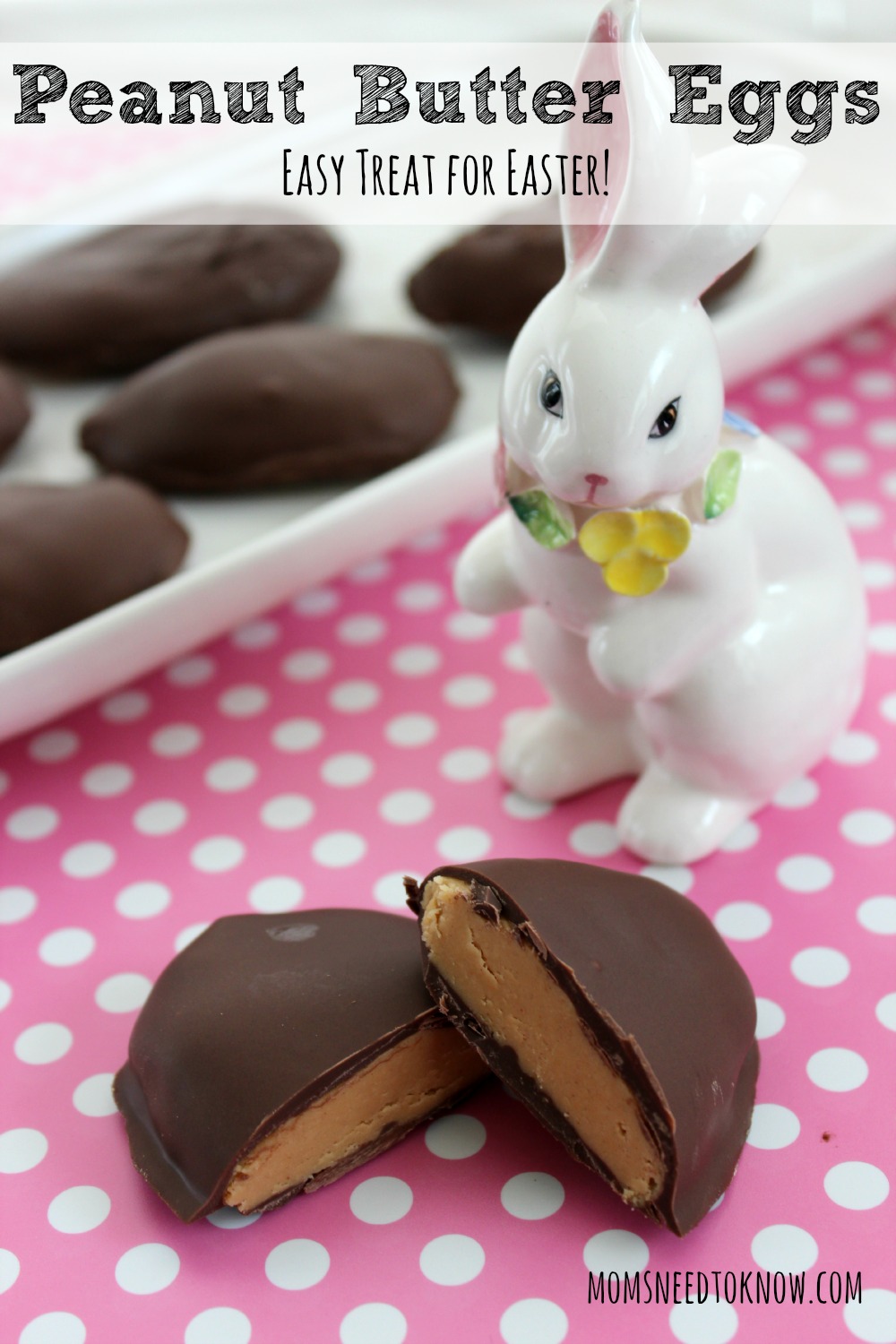 If you need a last -minute treat to make for Easter, or just want to know how to make them yourself after they are gone from the stores, then you are going to want to try making these copycat Reese's Peanut Butter Cup Eggs recipe!
Of course, these can be made all year-round and, like the original, they freeze really well. They can be made in any shape so you can easily enjoy one of your favorite treats, made from scratch! I actually will double or triple this recipe when I make them because they DO freeze so easily and everyone in my family just loves them!
Making these peanut butter cup eggs couldn't be easier.  You will need:
Ingredients: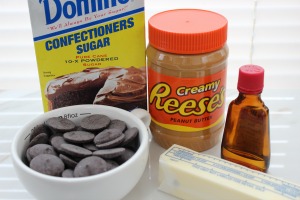 1 cup creamy peanut butter
1/4 cup butter, softened
1 tsp vanilla
1 1/2 cup powdered sugar
8 oz Dark Cocoa Melting Chips
Directions:
In a stand mixer with the paddle attachment, combine peanut butter and butter until completely blended (if you don't have a stand mixer with a paddle, you can melt the peanut butter and butter for 1 minute in microwave and stir until blended.
Add vanilla and powdered sugar and mix well.

Divide mixture into 10 portions and form in to eggs.

Place eggs on a parchment paper-lined baking sheet and place in freezer for 15 minutes.
Melt chocolate wafers in microwave by heating for 30 seconds then stirring and repeating process until it is melted and smooth.
Using a fork, dip egg into chocolate and flip to cover completely. Lift with fork and gently tap on edge of the bowl allowing excess chocolate to drip off.

Place chocolate-covered egg back on the parchment paper.
Refrigerate 10 minutes until chocolate has set.
Serve and enjoy!
Have you ever made your own peanut butter cup eggs?