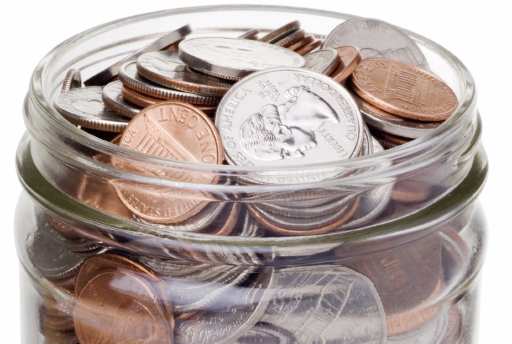 It used to be that people who used coupons were given dirty looks or looks of pity in the stores.  We were seen as "the po' folk" (and some of us are and were) because they were under the impression that we were going to quite a bit of trouble to save "two or three dollars" (how little they know!).
"For the time they spend cutting coupons they could just work a few more hours and bring home more money"
and so on (to see my previous rants on this mindset, click here here and here) 
Then the economy tanked....and frugal became all the rage.  The magazines, newspapers and television have been full of tips on cutting back on your expenses.
And the mocking has begun.  But this time, it is a "reverse mocking"
"Oh - poor baby had to cut back on her $10 per day Starbucks habit!  I've never even been to a Starbucks!"

"Are they kidding?  Save money by skipping the manicures and pedicures?  Who ever had the money for that in the first place?"

"They really think that buying a 3-year old car instead of a brand-new one is the key to not losing their home?  My car is 20 years old!"

"These people don't know what it means to be frugal.  I know what it means"
and so on....
Now that being frugal is "in" there seems to be a rush to secure one's place as Frugaler-than-Thou (no - I don't think "frugaler" is a word...it just flowed better than "more frugal").  It's almost as if people are gloating that the formerly better-off (financially) now find themselves needing to tighten their belts.  It's "payback time".
It's a very unattractive quality in a person.
Shouldn't they be applauded for being Perfectly Frugal?  Can you be Perfectly Frugal if you don't practice Perfect Frugality?
What is a difference between Perfect Frugality and being Perfectly Frugal?
Perfect Frugality

makes their own laundry detergent and washes only in cold water to save energy costs.

Perfectly Frugal

looks for a BOGO sale on laundry detergent and pairs it with a coupon (and maybe even a Catalina deal).

Perfect Frugality

would never dream of stepping foot in a Starbucks and spending $3 for a latte.

Perfectly Frugal

starts making more coffee at home yet still indulges in the occasional latte or Dunkin Donuts coffee.

Perfect Frugality

will make any sacrifice necessary to spend less money.

Perfectly Frugal

is making changes in their spending that are both significant and that they are willing to sustain.
Frugality is not a zero-sum game.  It isn't all or nothing. 
Being Perfectly Frugal is all about making changes that benefit your financial situation AND still allow you to enjoy life.  What good is our time on this planet if we are miserable? 
Yes - I spend a very small amount at the grocery store and am always actively searching out freebies.  I stay home as much as possible to avoid wasting gas and I would rather throw a blanket on my lap while watching TV (or typing this post) than turn up the thermostat.  I also continue to pay WAY too much for my skin care and makeup and have a serious Coldwater Creek addiction.  I don't want to practice Perfect Frugality in all areas of my life.  I am content with being Perfectly Frugal.   Perfectly Frugal is whatever works for your family in more ways than saving money.
It's not a competition.  Any person that is trying to come over to the Frugal Side of The Force deserves encouragement and support.