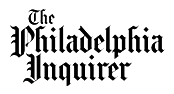 Philadelphia-area couponers (including me) were thrown for a loop this weekend when they went to the Dollar Tree to buy their newspapers and found nothing.  Explanations ranged from "it's just a problem with the trucks" to a very snarky "The Inquirer can't keep selling all those copies for $1 just so you can get your coupons!"
Was this a decision made by the Inquirer or The Dollar Tree?  Considering that the Inquirer/Daily News filed for bankruptcy protection back in February, it may be an order of the bankruptcy court that they can no longer continue to sell papers at a loss.   I've been trying to call both Dollar Tree corporate office in Virginia and the corporate offices for the Inquirer and have yet to get a straight answer!
Is it the end of the world?  Should it be the end of your couponing?  Absolutely not!  Most weeks the value of the coupons still justifies the cost of buying multiple copies....just maybe not as many copies!
What can you do?  Since nobody will give me a straight answer, I suggest emailing both The Dollar Tree and The Inquirer.  In the event that this is not an order of the Bankruptcy Court, perhaps we can convince either the Inquirer to resume supplying them to the Dollar Tree, or the Dollar Tree to start selling them again.
To contact Dollar Tree, click here
To contact The Inquirer, click here (use the emails for the Adminstration Department)