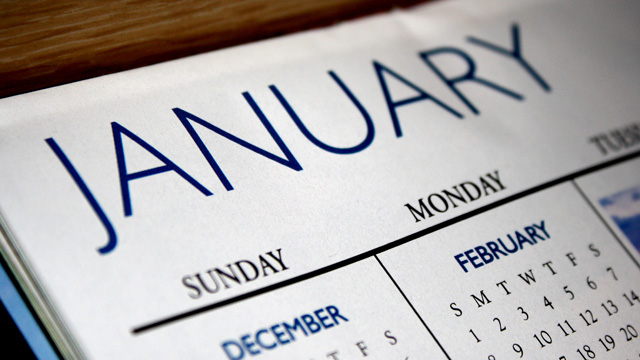 The holidays are over and it is time to get back to normal and make the most of our money! There are plenty of great sales in January, if you just know what to buy and when!
In-season produce: avocados, broccoli, cabbage, carrots, cauliflower, celery, chard, large citrus fruits (blood oranges, grapefruits, mandarin oranges, navel oranges, tangerines), collard greens, kale, kiwi, pears, pomegranates, spinach
Weight loss foods: frozen diet meals (Lean Cuisine, Weight Watchers, etc), meal replacement bars and shakes, granola bars, "diet" cereals (Special K, Fiber One, etc)
Oatmeal: January is National Oatmeal Month and there are usually some great deals!
Cold & Flu Remedies:  cough syrup, cough drops, cold medicines, vitamins, hand sanitizers, tissues
:: Organizational Deals in January
calendars, planners, storage totes, label makers, shelving units
:: New Years Resolution Help
exercise equipment and videos, food scales, weight/bathroom scales, juicers, food steamers, blenders, weight loss program (Weight Watchers, NutriSystem, etc) membership discounts, diet cookbooks, gym membership discounts, smoking cessation aids, personal finance programs and books
:: Other Deals in January
Winter clothing: Just as we are preparing for the coldest months of the year, stores are looking to clear that stuff out of the stores to make room for the Spring Line!  Look for deals on winter jackets, gloves, hats, scarves, sweaters, boots, etc!
Linens:  January "White Sales" are an annual tradition!  If you have been looking to get new towels, sheets or tablecloths, January is usually the best month to do it!
Televisions:  towards the middle to end of January, look for deals on large-screen televisions as people start looking at their TV and think "I need something bigger for the Super Bowl!".  The Consumer Electronics Show takes place each year mid-January where the new products are unveiled.  Stores will be looking to cleaar out their current stock to make room for the next hot products!
Christmas and New Years Clearance Sales:  Look for deals on New Years Eve party supplies, Christmas wrapping paper and decorations, Holiday home decor, etc