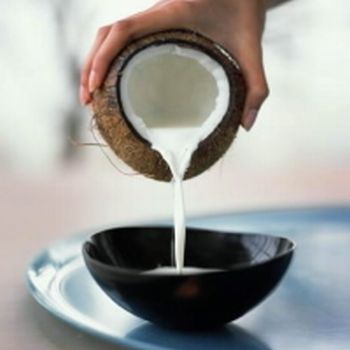 About a year ago, a friend of mine convinced me on the wonderful properties of coconut oil. I was skeptical (especially since Brad still blamed her for that whole "organic salsa incident"), but after a year of using coconut oil, I am a HUGE fan!
So why should you use coconut oil?
The most amazing hand, foot and cuticle treatment you can ever imagine!
The winter have your lips chapped? Switch out the Blistex for coconut oil...you won't be sorry!
and speaking of chapped lips in winter...there is the smell.  The smell of coconut in winter is just awesomeness!
Stove top popcorn popped in coconut oil and then just a dab of melted butter? Pure Heaven!
Have problems with frizzy hair? Rub a little between your palms and run it through your hair (avoiding the roots) and watch the frizziness be tamed!
Waterproof eye makeup remover: use a tissue and a quick swipe and you can take it all off
Cooking: Use 1 cup to 1 cup ratio when replacing other oils/butter in recipes with coconut oil.
Eggs fried in coconut oil is pure HEAVEN!
Shave Prep: rub coconut oil on the area to be shaved and enjoy a cleaner shave!
What are some of your uses for coconut oil?