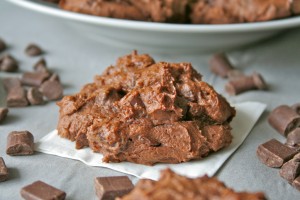 Want a pumpkin cookie for fall but don't want to give up your chocolate habit? Have both of them together! To make these Triple Chocolate Pumpkin Cookies you need:
1 cup (2 sticks) unsalted butter, softened
1-1/4 cup granulated sugar
2 eggs
1/2 cup dark cocoa powder
1 teaspoon pumpkin pie spice
1 cup pure pumpkin
2-1/4 cups Gold Medal® all-purpose flour
1/4 teaspoon kosher salt
1 teaspoon baking powder
1/4 teaspoon baking soda
1 cup milk chocolate chips
1 cup semi-sweet chocolate chunks
Head over to The Gold Metal Flour Blog for the recipe!