There are just so many uses for Vaseline (petroleum jelly) - from removing your eye makeup (or even making new makeup) to curing dry feet, manicures + more!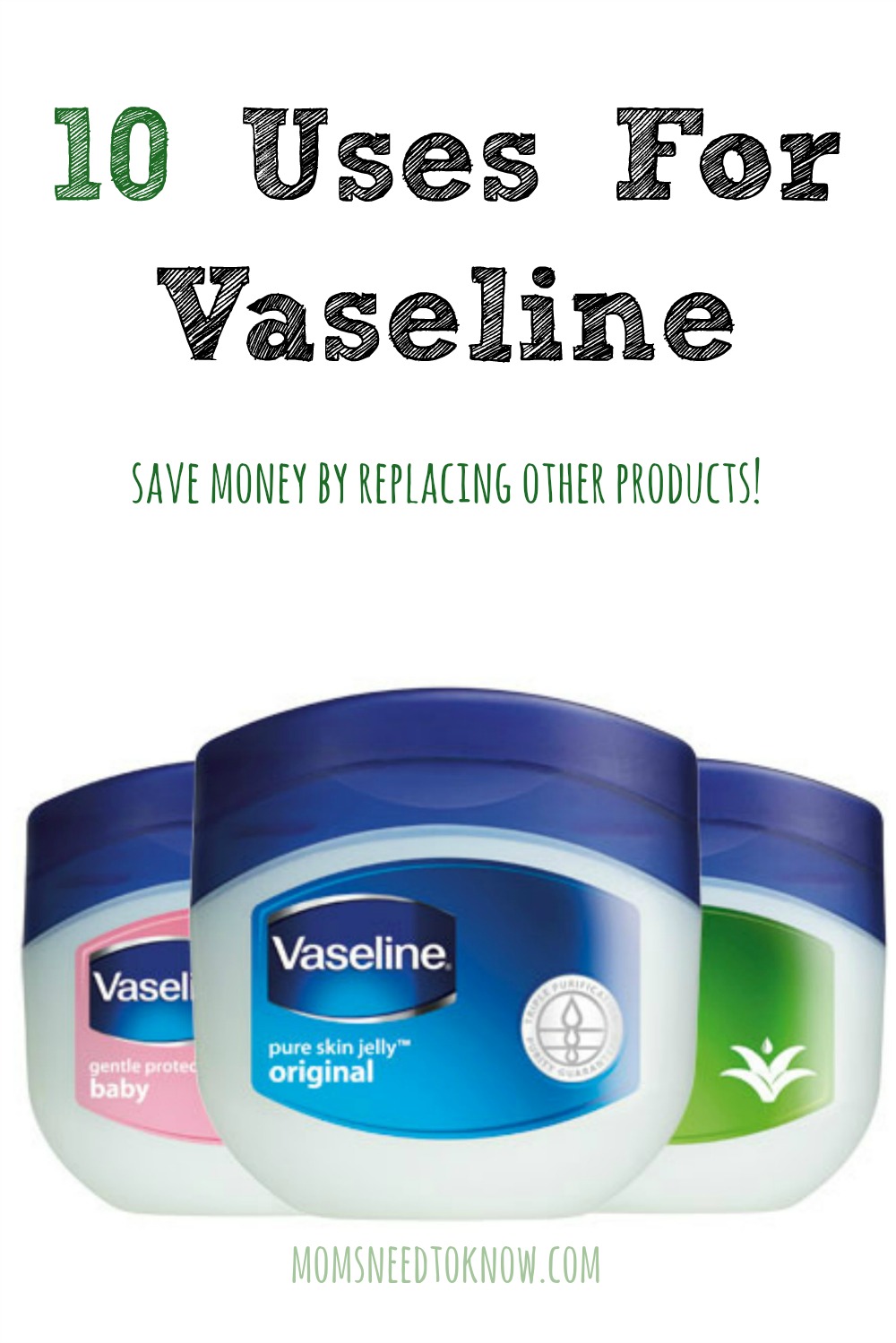 Vaseline (petroleum jelly) has been around for almost 150 years and is a staple in many households. Like baking soda and vinegar, Vaseline (or the store-brand petroleum jelly) is very inexpensive and can be used in so many ways!
Smooth Hair - Use Vaseline the same way you would use a hair product to smooth hair. Rub a small amount in your hands and run it through the frizzy hair to give it a smooth look.
Mess Free Manicures - By applying a bit of Vaseline around your fingernails you create a barrier for painting them. The nail polish will stick to the Vaseline, however, it will wipe away with ease, no acetone needed.
Cure Dry Feet - If you have chapped and dry skin on your feet that just won't go away, apply some Vaseline to them as lotion and then put socks on for the day. The socks will keep the Vaseline from getting on your floors, and it will soak into the dry skin and moisturize it. You can repeat this as needed during the dry months.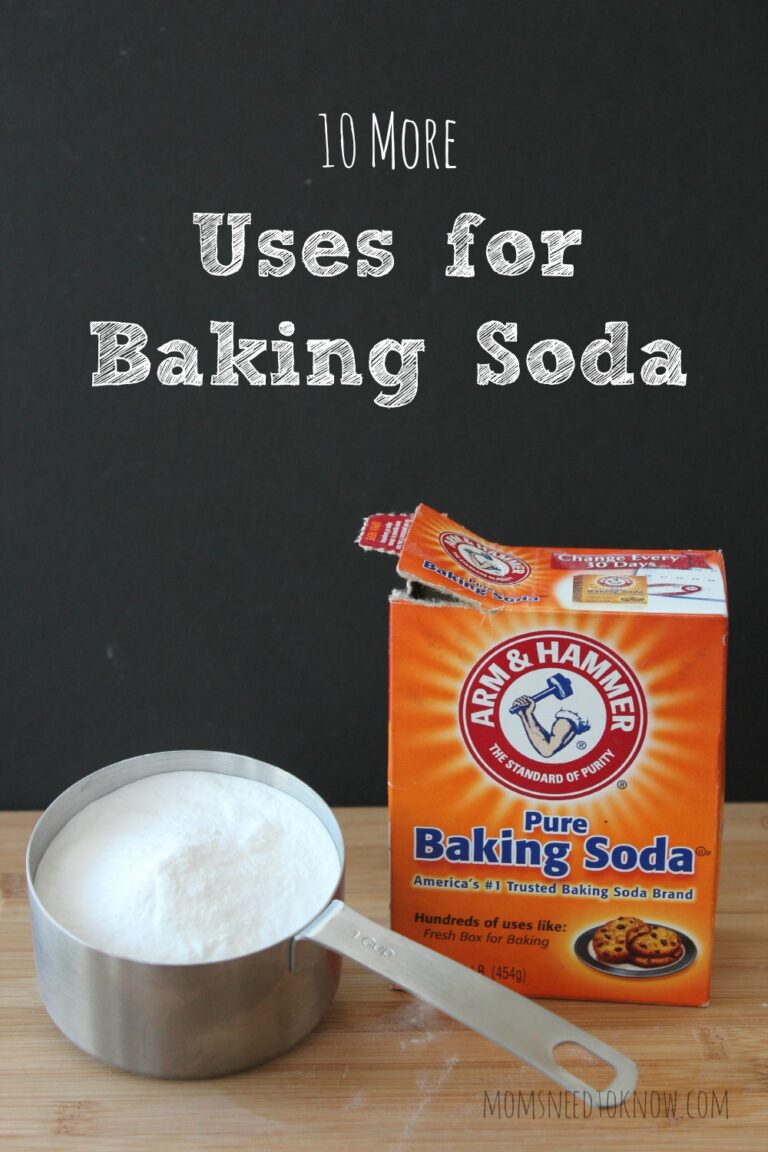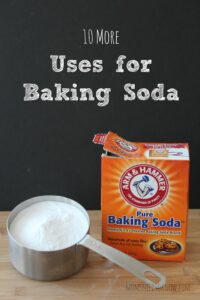 Create New Makeup - If you have eye shadow that you love the color of, and would love it in a lipstick, here is your solution! You can dip a qtip in Vaseline, be sure to not have too much on it, and then in the powder. Apply it to your lips and it will create a cream with the color of the eye shadow.
Remove Gum from Hair - If you've ever had to deal with gum in hair situations, you know that it's not easy to get out. Next time this happens try rubbing some Vaseline into the area and then combing it out. The Vaseline should release the gum from the hair making it easier to get out.
Remove Eye Makeup - this is something that I have been doing for more than 30 years. Put just a little dab on a tissue and it will remove even waterpoof mascara (and condition your lashes at the same time!).
Untangle Jewelry - Tangled necklaces? Not anymore! Apply Vaseline to those tight knots in necklace chains to loosen it and make it untangle much easier.
Prevent Dried on Nail Polish Caps - Stuck on nail polish caps are no fun to deal with. Apply Vaseline to the inside of the cap and the ridges on the bottle so that it can't dry before your next use.
Prevent from Dying Your Skin With Your Hair Color - When dying your hair, first apply Vaseline around your hairline with a qtip. This will prevent any dye that touches those areas to not actually reach your skin and prevent it from being dyed with your hair.
Polish Leather - Whether it be leather shoes or an old baseball glove, you can use Vaseline just like any other leather polish. Rub it into the leather and wipe it clean for a shiny new look.
Do you have any other uses for Vaseline to add to the list?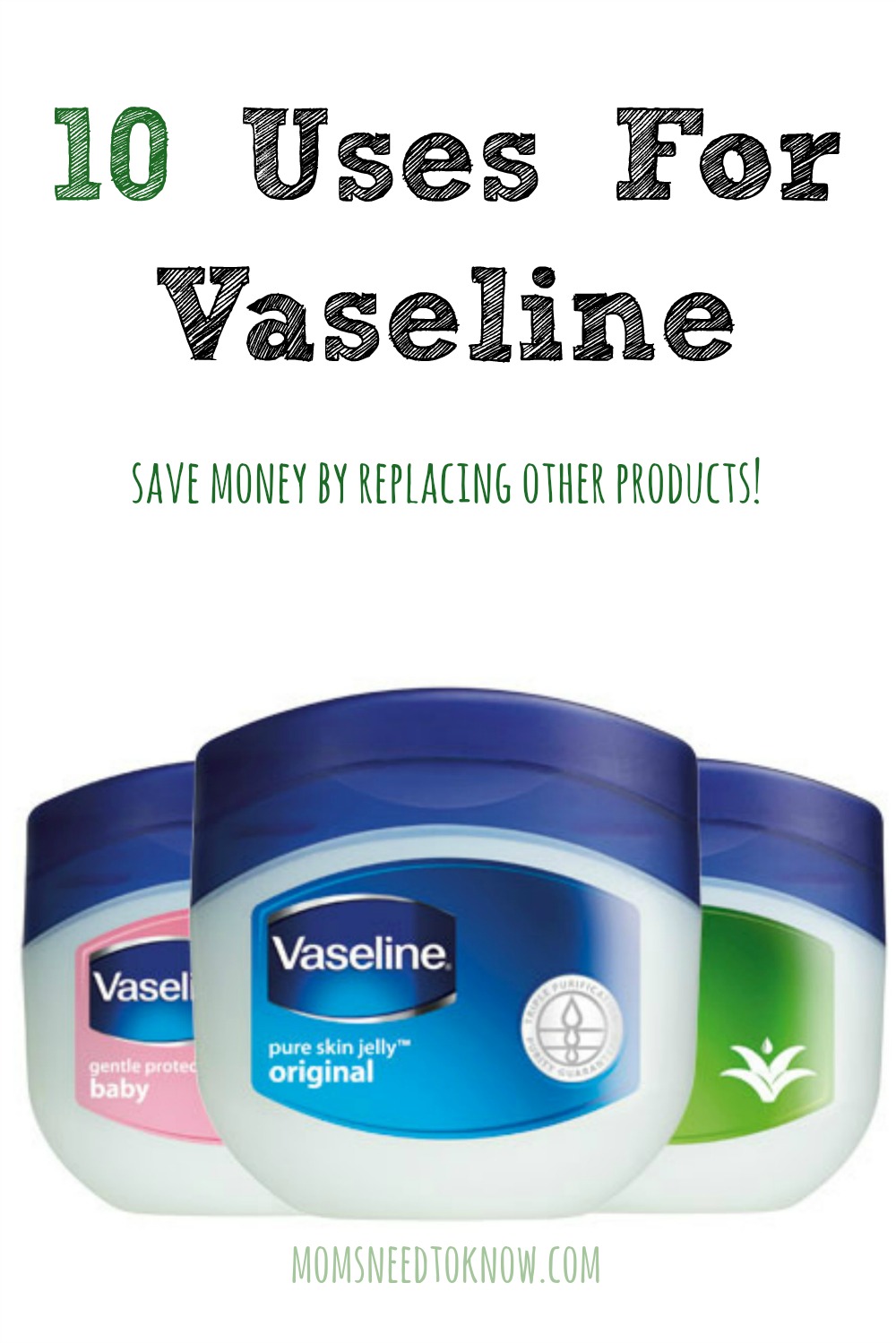 Uses for Vaseline