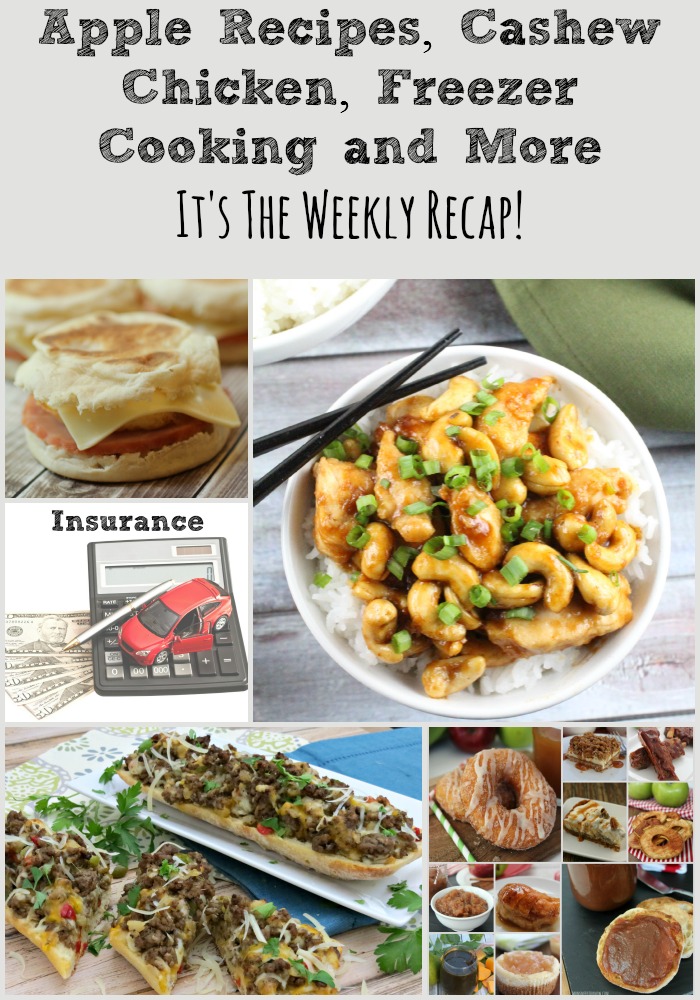 Welcome to our new Sunday feature - a weekly recap of everything that you may have missed on our little corner of the Internets! If you would like to get this weekly recap each Sunday - just subscribe to our weekly email list!
Weekly Recap for October 5 - 11, 2015!
Latest Recipes:
Cashew Chicken Recipe -  This Cashew Chicken recipe takes less than 30 minutes to make and is healthier than the deep-fried recipe for cashew chicken that you get at Chinese restaurants!
Cheesy Philly-Style Beef French Bread Pizza | Great Game Day Recipe! -  French bread pizzas are the perfect football food and this Cheesy Philly-Style Beef French Bread Pizza is sure to be a hit! Use your imagination and change up the ingredients to suit your tastes.
20 Fabulous Recipes For Apples -  With so many varieties of apples available right now, there are so many recipes for apples that your family will love! Here are some of my family favorites
Breakfast Egg Sandwich with Ham and Cheese | Freezer Cooking! -  This breakfast egg sandwich has ham and cheesy goodness! Make them in a batch of 12 and stick them in the freezer for a great "Grab & Go" breakfast!
Featured Posts
6 Ways To Save On Car Insurance - Saving money on car insurance can be done - but it is going to take some work on your part. Here are 6 ways that you can save on auto insurance
Did you know that you can get the weekly recap by email? This will be great for you current subscribers who get the daily emails because they don't want to miss anything, but would prefer to receive fewer emails. It's really simple!
Just head to my subscribe page and complete the form. You will have to confirm your subscription but, once you do, you can expect to get an email with everything you missed every Sunday morning!