This baked asparagus with Parmesan is so simple and allows the flavors to just shine. The perfect side dish any night of the week!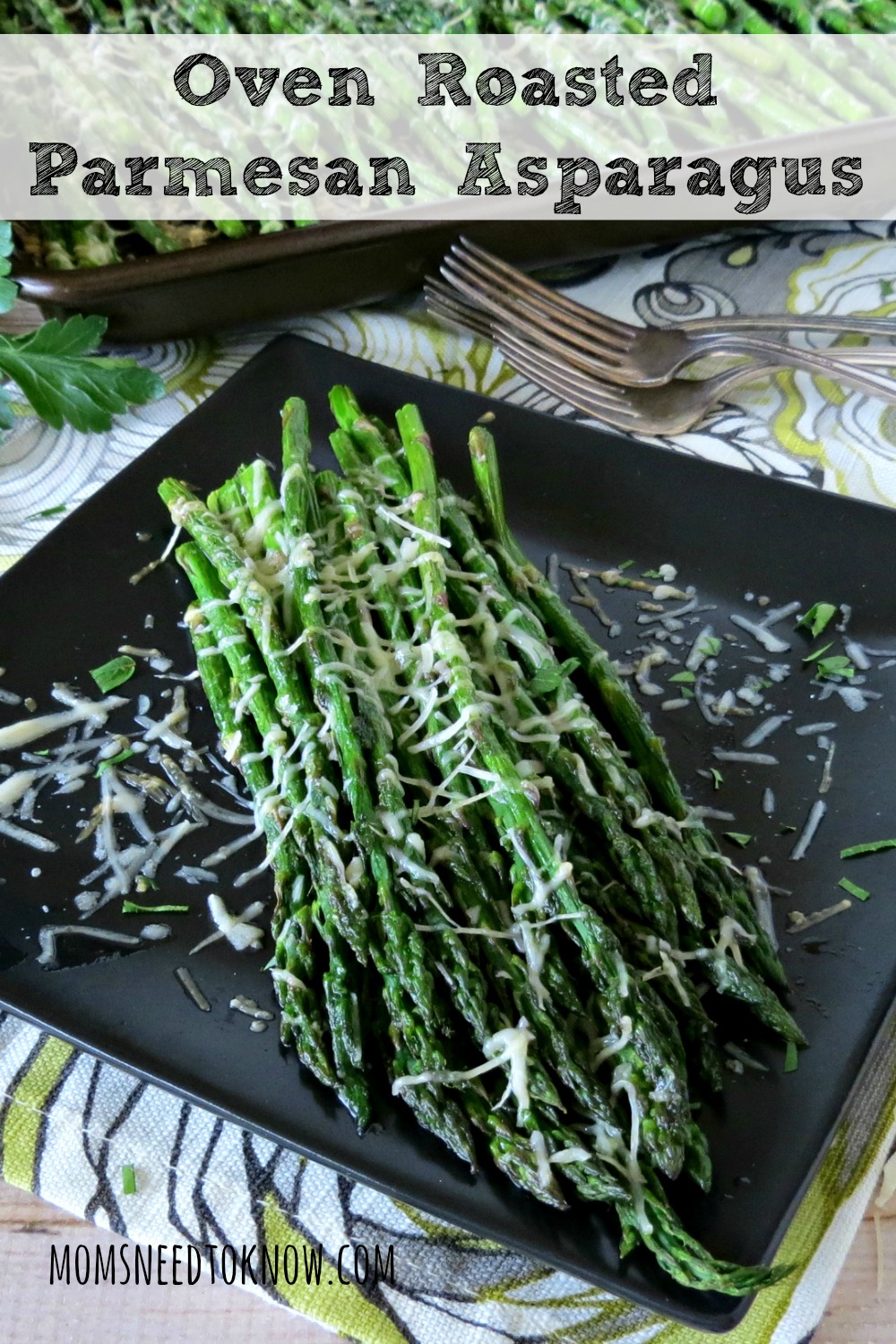 If I was making a list of my favorite vegetables, asparagus would easily be in in my Top 2 of veggies, second only to tomatoes (especially cherry tomatoes). I just love everything about it. I am even growing my own asparagus now (although it takes a few years for it to really get going - but I am hopeful)!
I love the taste. Sure, I didn't when I was a child (and my children still won't touch it with a 10-foot pole), but now I just can't get enough of it! I would make my carbonara pasta with asparagus for dinner twice a week if my hips could handle all that cheese and cream!
This is an easy, fool-proof method of cooking asparagus. These are delicious served as a side dish or chopped up and tossed with pasta or rice. The rich, salty flavor of the Parmesan cheese is perfect, and we love the little bits of cooked cheese left on the bottom of the pan!
If you can, use shredded Parmesan cheese instead of grated. You should be able to find shredded in the deli section of your supermarket, but we don't actually buy it that way. I like to buy the big blocks of Parmesan (if you belong to Costco or have a friend who belongs - try to buy it from Costco. It is always half the price of any supermarket around me) and then I just hand-grate/shred my cheese myself.
Of course, you can leave the Parmesan off altogether and just coat them with olive oil, salt, and pepper. This is actually what I like to do when I am making my Creamy Pea and Asparagus Soup - the baked asparagus just gives the soup an amazing and smoky depth of flavor!
For this recipe, we used thin asparagus. If yours are thicker, you'll need to increase the cooking time.
Parmesan can be salty, so I don't suggest starting with more than 1/4 teaspoon of salt. You can always add more later!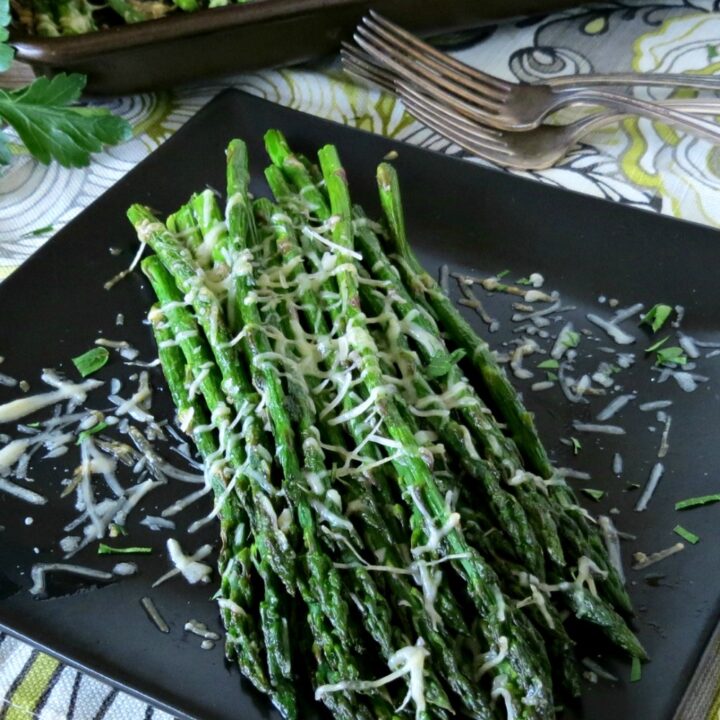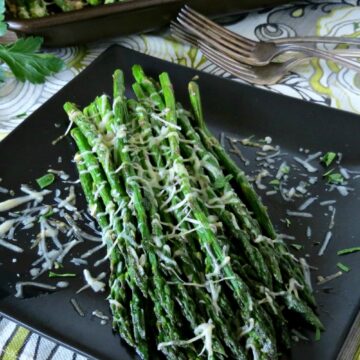 Baked Asparagus With Parmesan
This baked asparagus with Parmesan is so simple and allows the flavors to just shine. The perfect side dish any night of the week!
Print
Pin
Ingredients
2

bunches asparagus

appx. 1.5 pounds

3

tablespoons

olive oil

1/2

cup

freshly grated Parmesan cheese

1/4

teaspoon

salt

1/2

teaspoon

pepper

Italian parsley for garnish

optional
Instructions
Preheat your oven to 450°F

Wash and dry the asparagus and trim off the tough ends.

Spread the asparagus on a large baking sheet, and drizzle them with the olive oil.

Sprinkle with the salt, pepper, and half of the Parmesan cheese.

Using your hands, toss the asparagus until they're evenly coated, and spread them back out on the pan.

Place the pan on the middle rack of the oven, and cook for 5 minutes.

After 5 minutes, rotate the pan and cook for another 3 to 5 minutes or until they're cooked to your liking.

Sprinkle with the remaining Parmesan cheese, and cook for another 30 to 60 seconds or until the cheese is just melted.

Sprinkle on some fresh, chopped Italian parsley before serving.

Serve immediately or store in the refrigerator for up to three days.
Baked Asparagus With Parmesan