Ok - I know that many people think that fudge is just for Christmas and holidays (have you tried my eggnog fudge recipe yet? Or my pumpkin pie fudge recipe?), but as far as I am concerned, fudge it delicious all year long and you are just going to love this cake batter fudge recipe!
The great thing about fudge (in my mind, at least), is that it takes so little to make you satisfied. As a child (with a much better metabolism), I remember going to the boardwalk with my family and getting a pound of fudge and being able to eat almost the whole pound by myself before our week at the beach was done. Now that I am older, I am content with just a sliver of fudge and can make a pound last for a LONG time.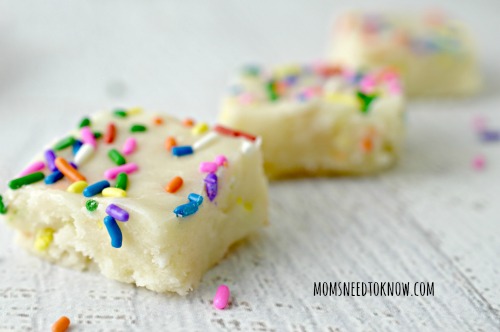 Which brings me to another thing that I love about fudge - how beautifully it freezes! It will typically last about 6 months in the freezer...giving you plenty of time to enjoy it a sliver at a time!
Since you aren't using the stove, this is a great recipe to make with your children. They will love helping you to cook and the sprinkles make it even more fun for them (just watch them when they are putting those on top of the fudge. If your children are anything like mine, they will make the sprinkles about an inch thick, if you let them)
Confetti cake/cupcake mix should be available at most stores, but if you can't find it, just substitute some regular yellow cake mix and blend in some extra sprinkles before pouring thhis cake batter fudge recipe in to the pan!
Scroll down for the complete directions!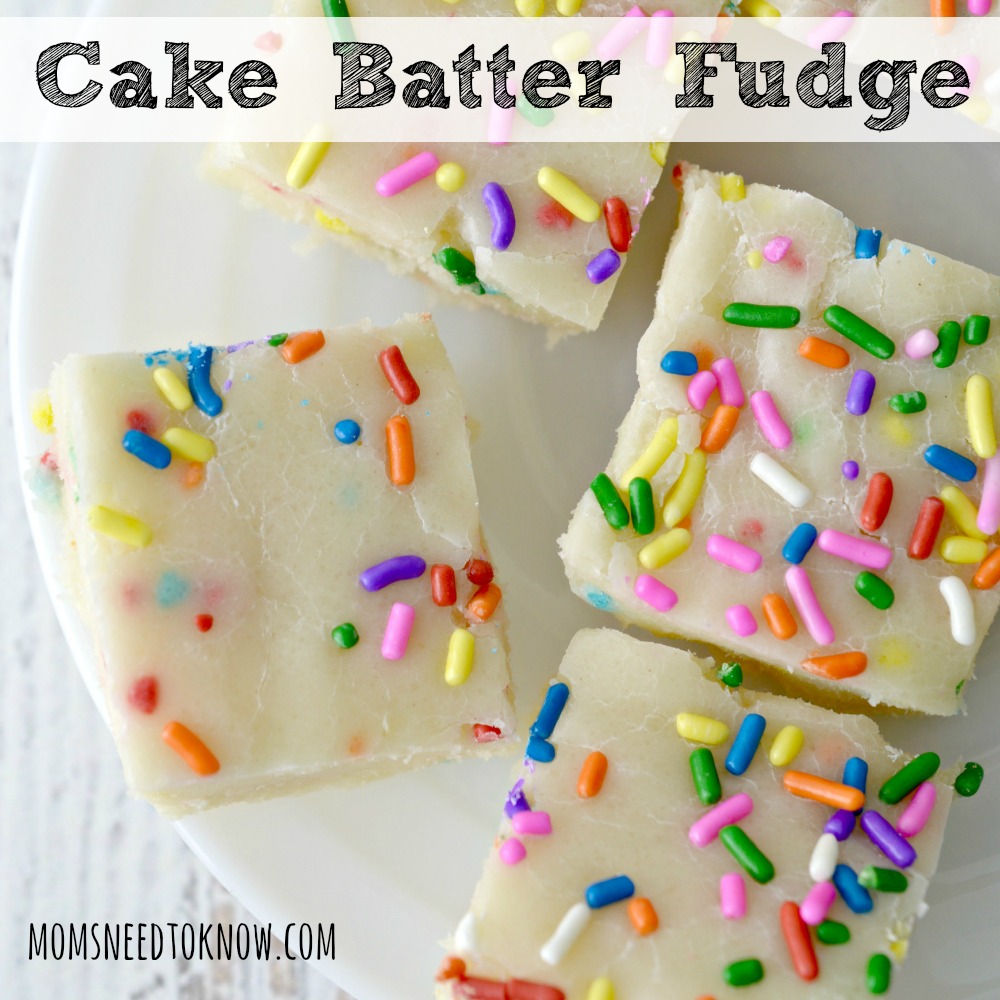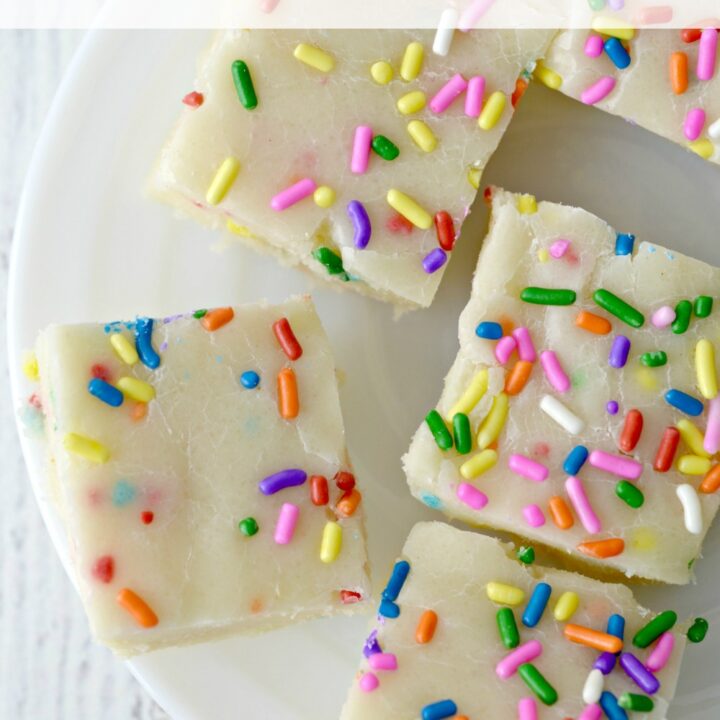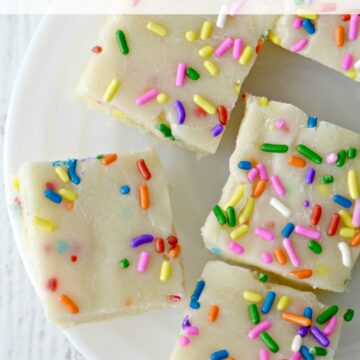 Ingredients
2

cups

Powdered Sugar

1

box Confetti Cupcake Mix

or Yellow Cake Mix, if you can't find Confetti

1

stick Butter

1/2 cup + additional butter for the pan

¼

cup

Milk

½

cup

White Chocolate Chips

Sprinkles
Instructions
In a bowl, combine the powdered sugar and cupcake mix until blended.

Cut a stick (1/2 cup) of butter into several pieces and place in the bowl on top of the dry ingredients. Pour in the milk but do not stir. Microwave for 2 minutes.

Remove from microwave and stir until ingredients are mixed.

Add in the white chocolate chips and stir until the chocolate melts in to the batter.

Butter an 8x8 or similar sized baking dish.

Pour fudge batter in to the prepared dish.

Sprinkle some sprinkles over the top of the fudge to add a little extra garnish.

Refrigerate the fudge for several hours or until it sets.

Cut, serve and enjoy!