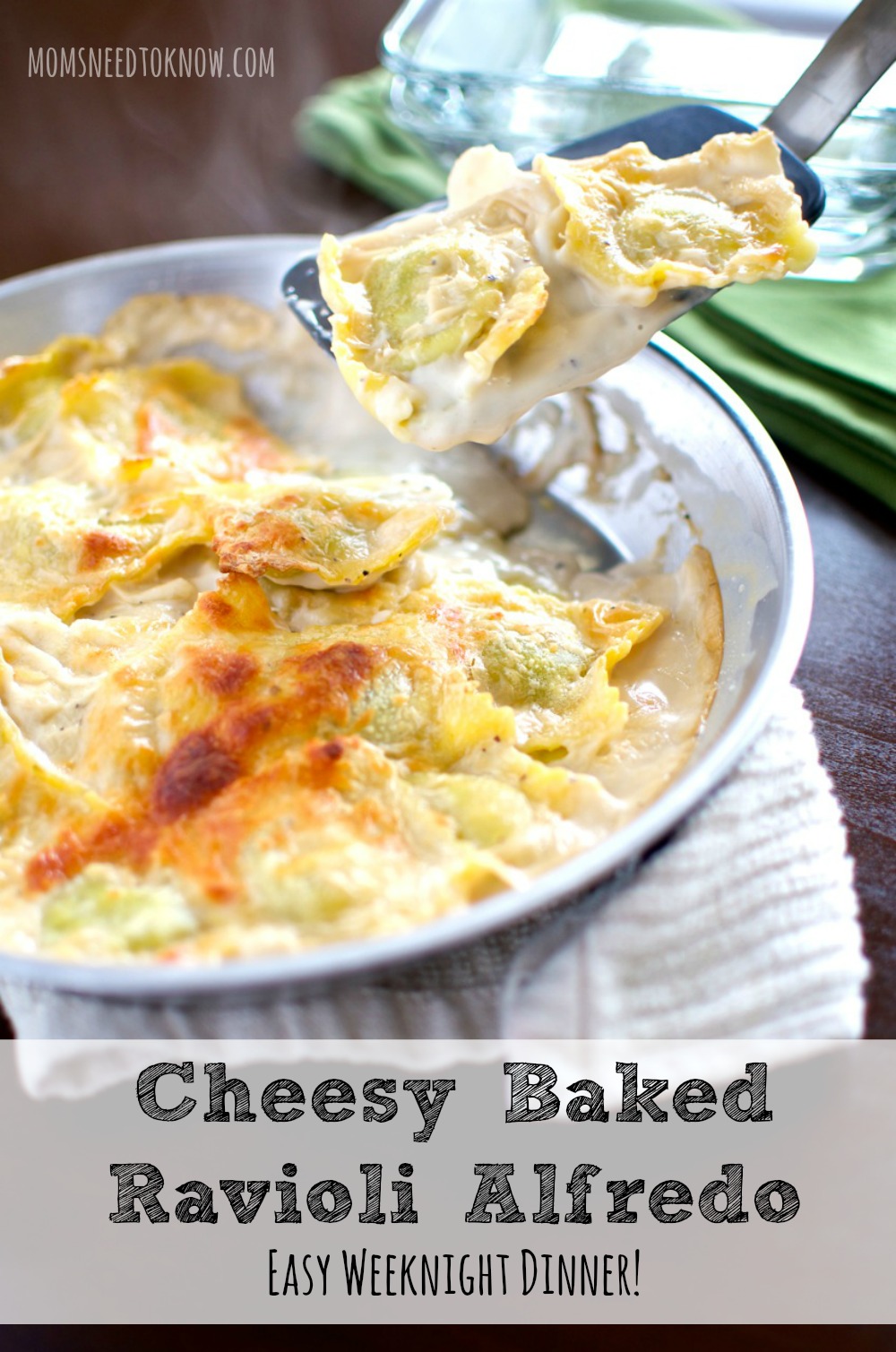 Cheesy Baked Ravioli Alfredo
This recipe is an incredibly easy way to put dinner on the table in a short amount of time. If you're on your way home from work and haven't made plans for dinner, picking up the shortcut ingredients below will make dinner easy; just combine the ingredients and bake!
If you have the time, substitute a homemade alfredo sauce recipe for the prepared version listed in the ingredients below.
Ingredients:
1 1/2 pounds ravioli (any flavor, ricotta and spinach used in the photo)
2 jars prepared alfredo sauce (or make your own alfredo sauce)
4 cups shredded mozzarella cheese
Directions:
Prepare the ravioli according to the manufacturer's instructions (most require that it be boiled anywhere from 7 to 14 minutes).
Spray a casserole with non-stick spray (or butter your casserole dish - my favorite method!)
Combine the boiled ravioli, alfredo sauce, and half of the shredded mozzarella cheese. Stir to combine.
Pour in to prepared casserole dish
Sprinkle the remaining mozzarella cheese over the top of the casserole.
Bake uncovered for 30-45 minutes, or until the top is lightly browned and the sauce is hot and bubbly.
Do you have a favorite and easy go-to weeknight dinner?  Share it in the comments!
You might want to try these other easy dinner ideas: