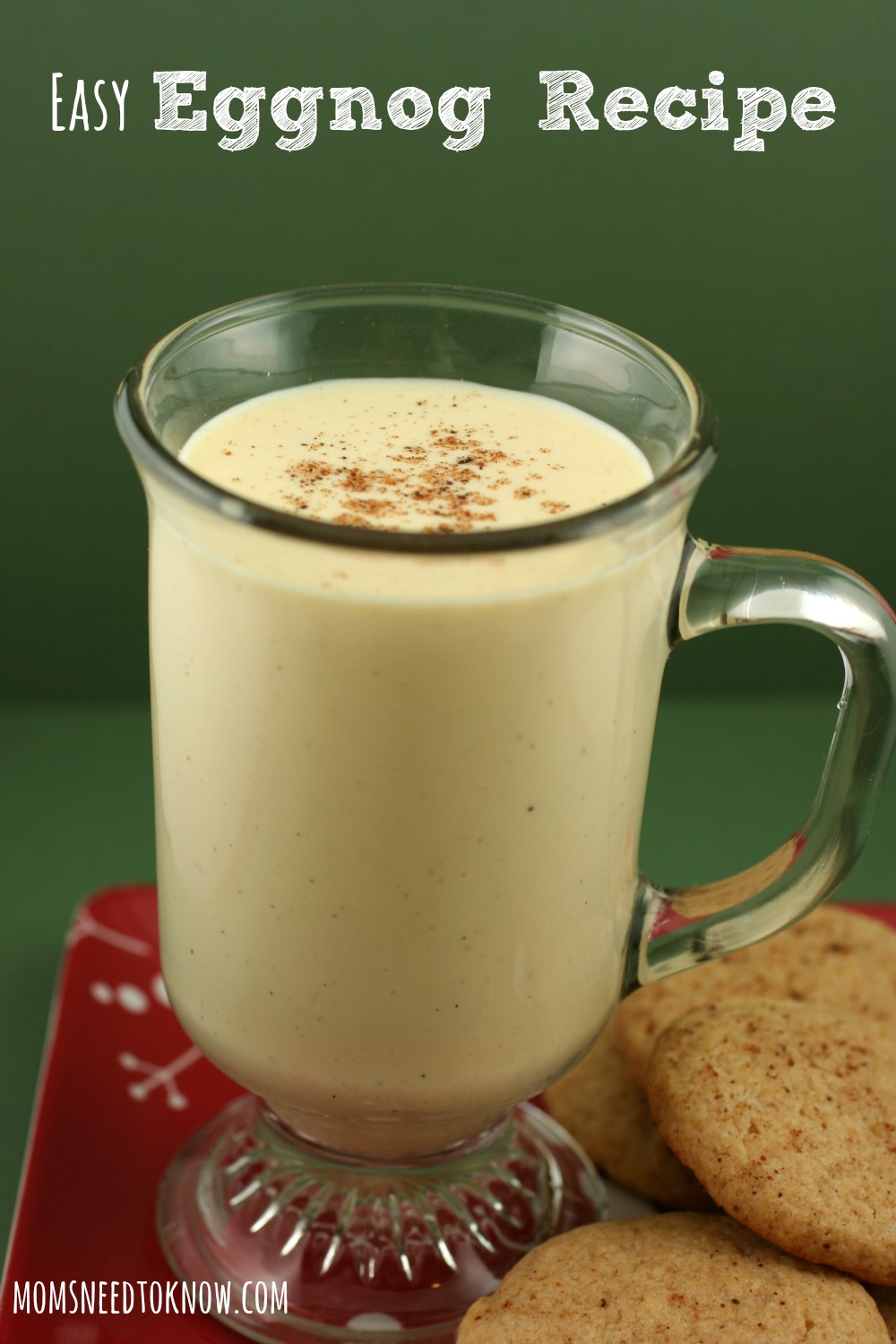 Christmas isn't complete without eggnog and this easy eggnog recipe is sure to please your family and guests!
I love eggnog, but I have to be honest with you...too much of it makes me sick. I mean literally sick.
The problem is, I absolutely adore eggnog.
Every Christmas Eve, my sister makes a big batch of it and brings it to my father's house, then another batch to my mom's on Christmas afternoon. Brad is constantly monitoring me, making sure that I stick to just ONE glass of it. As long as I stick to one glass per day, I am fine. After those 2 days, I make do by using homemade eggnog in recipes (make sure to try my eggnog cookies as well as my eggnog bread pudding recipe) or in my coffee!
Now - there are 2 ways to make eggnog. You can either make it with raw eggs or cook the eggs & cream. I grew up drinking the raw eggs version and I never got sick. However, times have changed with the way our food is produced and I am no longer willing to take the chance of salmonella (especially since I am giving it to my children), so my easy eggnog recipe is the cooked version!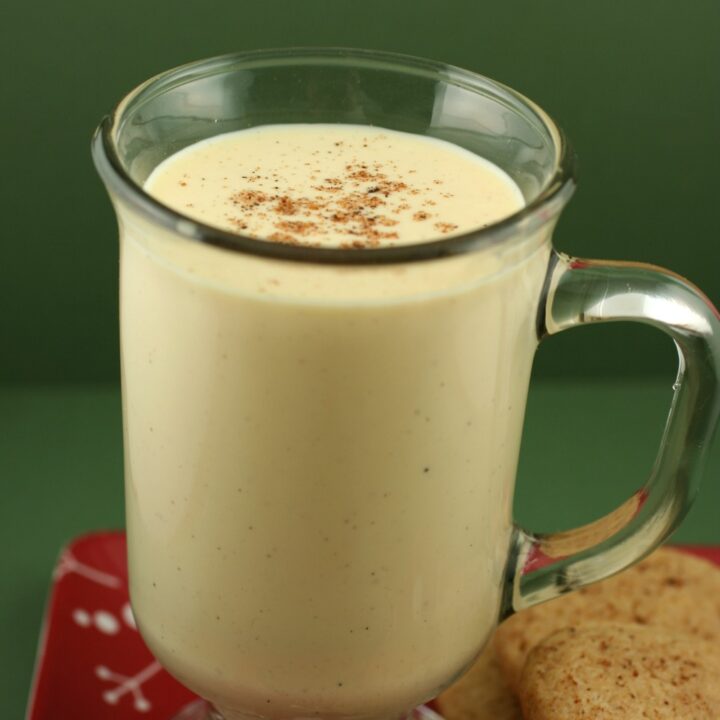 Easy Eggnog Recipe
This easy eggnog recipe is simple and delicious. Serve it alone, or use it in your coffee or your favorite eggnog flavored baking recipes!
Print
Pin
Ingredients
4

egg yolks

4

egg whites

1/3

cup

sugar

1

Tbsp

powdered sugar

2

cups

whole milk

1

cup

heavy cream

3

ounces

bourbon

1

teaspoon

freshly grated nutmeg + more for topping
Instructions
In a stand mixer with a wire whisk, beat the egg yolks until they lighten in color. Gradually add the 1/3 cup sugar and continue to beat until it is completely dissolved. Set aside.

Combine the milk, heavy cream and nutmeg in a medium saucepan over medium-high and bring just to a boil, stirring occasionally. DO NOT LET IT BOIL.

Remove from the heat and gradually temper the hot cream into the egg yolks/sugar. Do this by adding a SMALL amount of the hot cream to the eggs, whisking constantly. Continue adding hot cream to the eggs, whisking fast until the egg mixture is slightly warm. (note: if you mess up this step, you will have scrambled eggs floating in your eggnog)

Add tempered eggs to the rest of the cream mixture in the pot and cook & stir until it reaches 160 degrees F.

Remove from the heat, stir in the bourbon and pour into a medium mixing bowl. Set in the refrigerator to chill.

In a stand mixer with a clean wire whisk & bowl, beat the egg whites with a to soft peaks.

Gradually add the 1 tablespoon of powdered sugar and beat until stiff peaks form.

Whisk the egg whites into the chilled mixture.

Serve & Enjoy!