A good Irish soda bread recipe is one of the most basic bread recipes out there. So easy (and cheap) to make...it is the perfect bread with dinner any night of the week!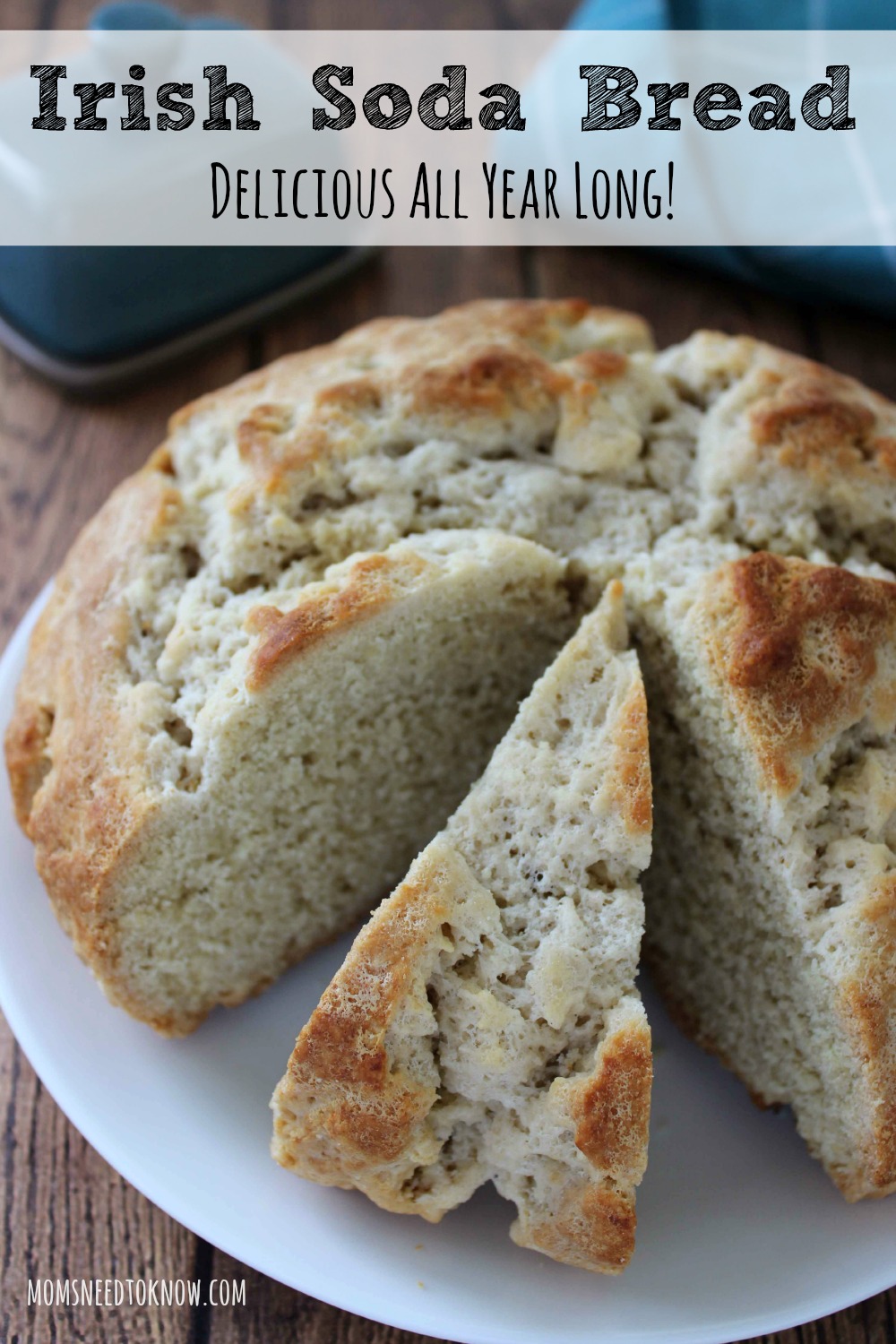 There is just something about homemade bread that seems to fill the house with warmth. It smells fabulous coming out of the oven, is delicious warm and can usually be made for just pennies. My family's favorite bread is my homemade beer bread recipe but this Irish Soda Bread recipe is a close second favorite.
The best part of this recipe is that you can really make it with very little notice. Decide that you want a loaf of fresh-baked bread on a weeknight? It mixes together very quickly and, unlike yeast breads, you don't need to wait for it to rise before baking.
This recipe calls for buttermilk which can be found at almost all grocery stores. However, you rarely see buttermilk in pints - only quarts or larger. One solution is to make "mock buttermilk" by mixing 1 tablespoon of lemon juice or white vinegar to 1 cup of milk and letting it sit for 5 minutes.
Another idea is to buy powdered buttermilk and reconstitute it for baking as needed. While I DO keep a canister of powdered buttermilk in my pantry for "buttermilk emergencies" (I know - First World Problems - right?), I really prefer using real buttermilk.
So when I have 3 cups left in a quart of buttermilk, what do I make?  My homemade blue cheese dressing or Copycat Bonefish Grill Bang Bang Shrimp (a personal favorite of mine). Or - since a loaf of this bread won't last more than a day in my house, I just keep making the bread until I am out of buttermilk!
Anyway - to make this Irish Soda Bread recipe, you will need: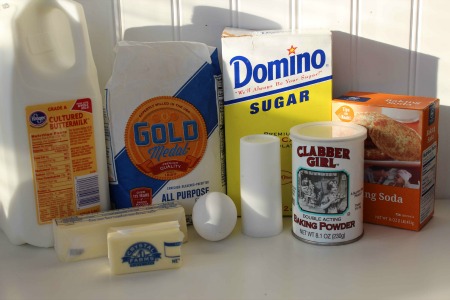 4 cups Flour
4 tbsp Sugar
1 tsp Baking Soda
1 tbsp Baking Powder
1/2 tsp Salt
1/2 cup Butter, softened
1/4 cup melted Butter
1 1/4 cup Buttermilk
1 Egg
To make it: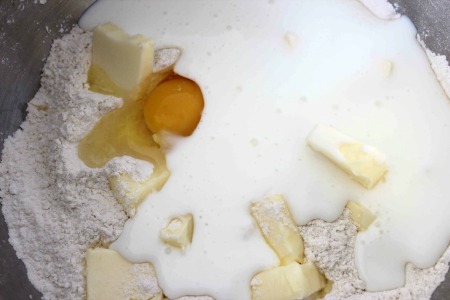 In a large bowl, mix together all your dry ingredients. Add your eggs, 1 cup of buttermilk and 1/4 cup of butter and mix until thoroughly combined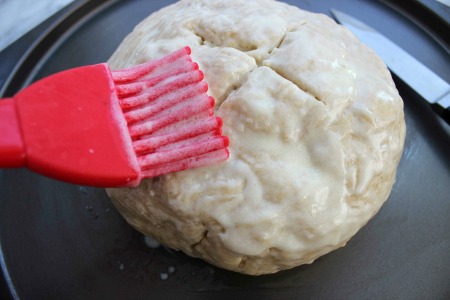 Turn out on to a floured surface, knead a few times and shape in to a ball. Use a knife to cut an "X" in the top. Combine the remaining buttermilk and butter and brush the top of the bread.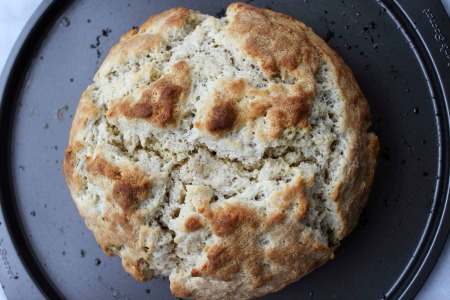 Bake at 375 for about 45 minutes (brushing every 45 minutes with the buttermilk/butter mixture) until a toothpick inserted in the center comes out clean
Scroll down for the complete directions!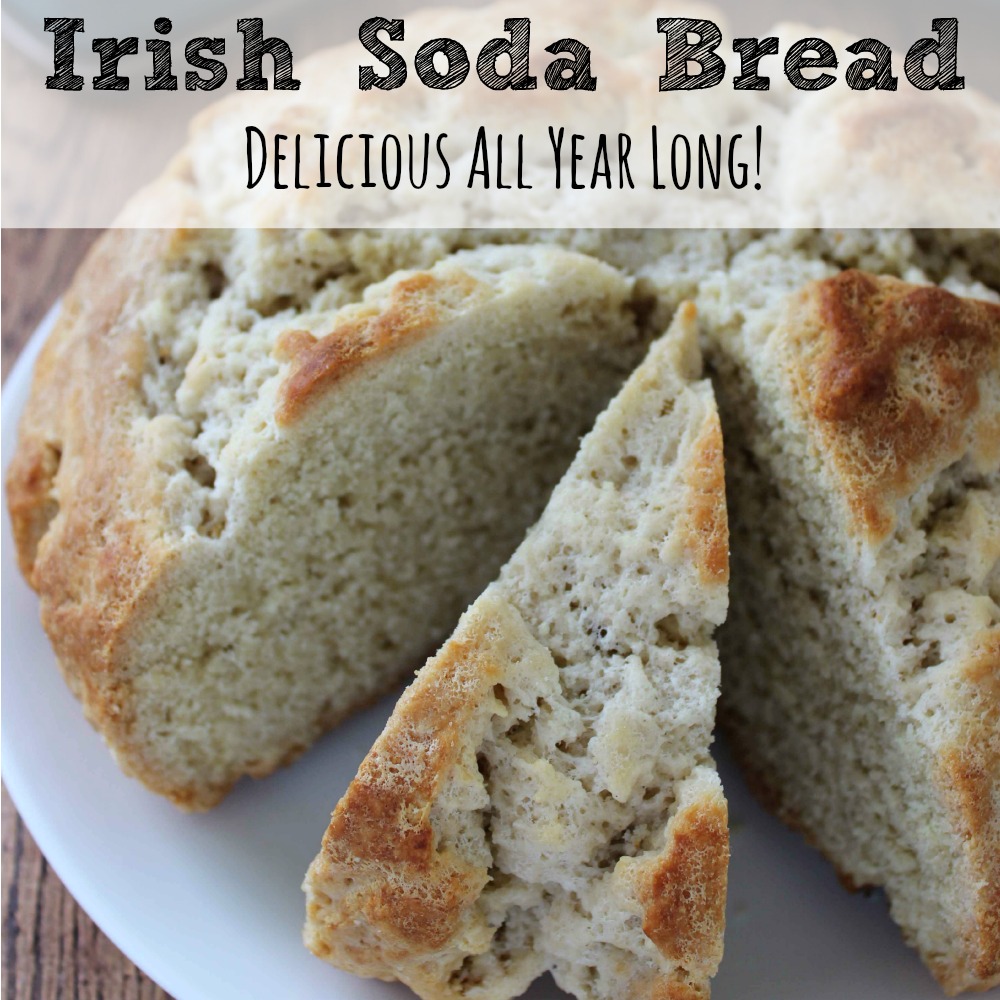 Easy Irish Soda Bread Recipe
A good Irish soda bread recipe is one of the most basic bread recipes out there. So easy (and cheap) to make...it is the perfect bread with dinner!
Print
Pin
Ingredients
4

cups

Flour

4

tbsp

Sugar

1

tsp

Baking Soda

1

tbsp

Baking Powder

1/2

tsp

Salt

1/2

cup

Butter

softened

1/4

cup

melted Butter

1 1/4

cup

Buttermilk

1

Egg
Instructions
Preheat oven to 375. Lightly grease a baking sheet.

In a large bowl, mix together flour, sugar, baking soda, baking powder and salt.

Add 1/2 cup butter, 1 cup buttermilk and egg to dry ingredients and mix until combined.

Flour a work surface. Turn out the dough on to the surface and knead briefly.

Shape dough into a round and place on prepared sheet.

Whisk together 1/4 cup melted butter with 1/4 cup buttermilk.

Brush loaf with buttermilk mixture.

Cut an X in the top of the loaf.

Bake 45 minutes or until toothpick inserted into the middle comes out clean.

Brush with buttermilk mixture every 15 minutes or so while baking.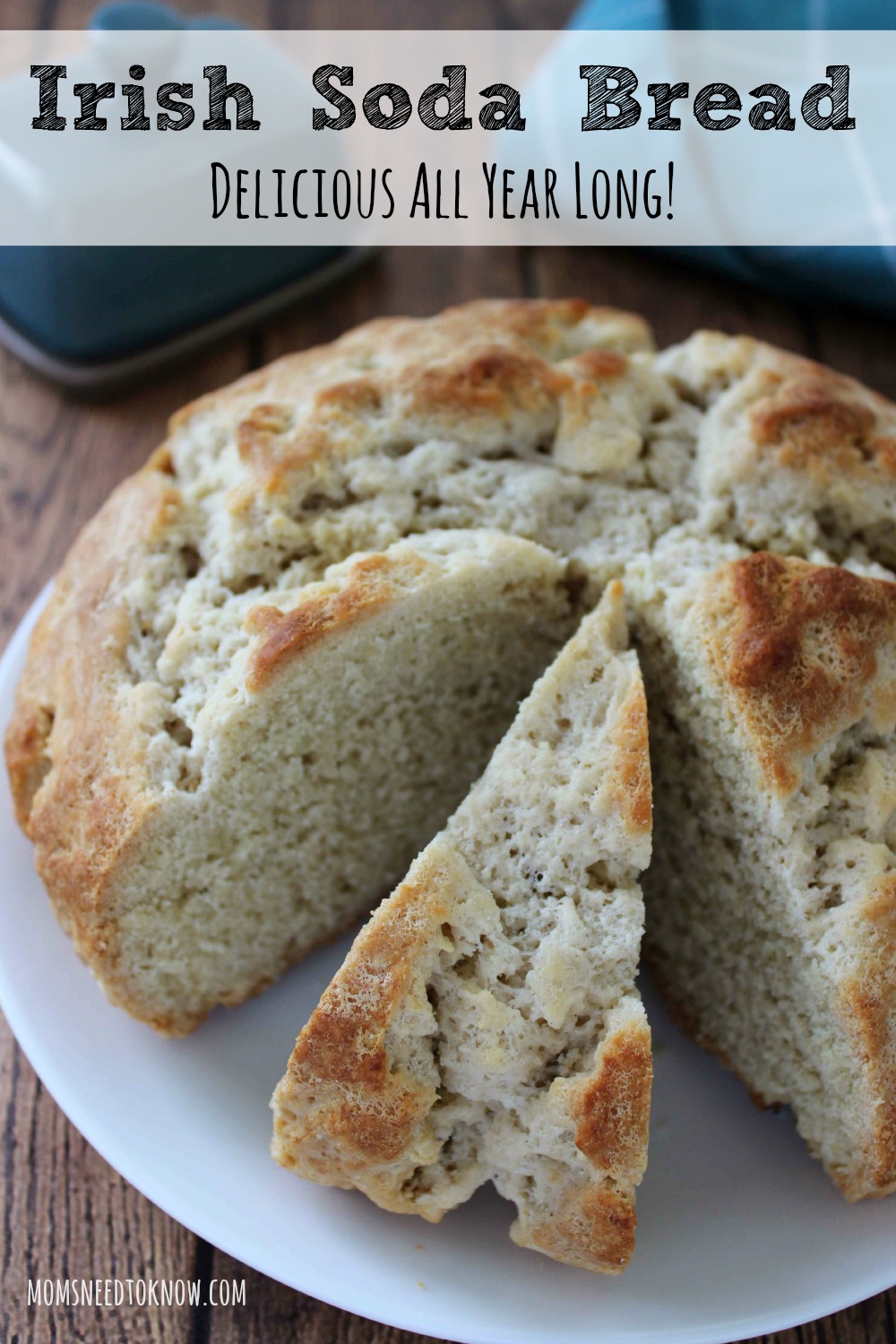 Easy Irish Soda Bread Recipe