These meringue Christmas trees are so fun to make and a great way to use up any leftover egg whites from your Christmas baking!
Growing up. meringues were always one of my favorite cookies to have at Christmas. My mom always made them (and she only made them for Christmas) and I didn't know anyone else who made them. They were a special treat!
When I became and adult and started making my own cookie trays, meringues were naturally on my list, but I tried to make them a little prettier and more festive. The obvious (and easiest) answer? Grab a decorating bag and a star tip and make them in to trees! These look so festive next to my cherry thumbprint cookies as well as my Peppermint Oreo Truffles!
The secret to making meringues is to not add any sugar until you have whipped your egg whites to the stiff peaks stage. Not soft peaks - stiff peaks. Once they have formed, you want to add your sugar gradually and continue beating the meringue until it is smooth and glossy. I use my Kitchen Aid with the wisk attachment to make them, so it is easy and I can just walk away from it...but if you are using an electric hand mixer, it might take a while!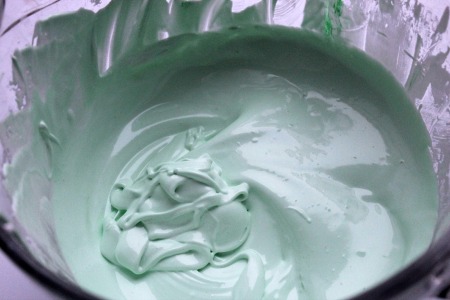 My mom used to bake them directly on the cookie sheet and I remember often having to almost chisel some of the meringues off the sheet. Avoid this by baking them on parchment paper. Just another reason that I love and use parchment paper for baking!
These need to be baked slowly and for a while. The ideal temperature to bake them is at 200F but if your oven won't allow you to set it that low (mine will only let me set it for 225F), just set it as low as you can and watch them during the final 30 minutes to make sure that they don't start to brown.
Scroll down for the complete directions....enjoy!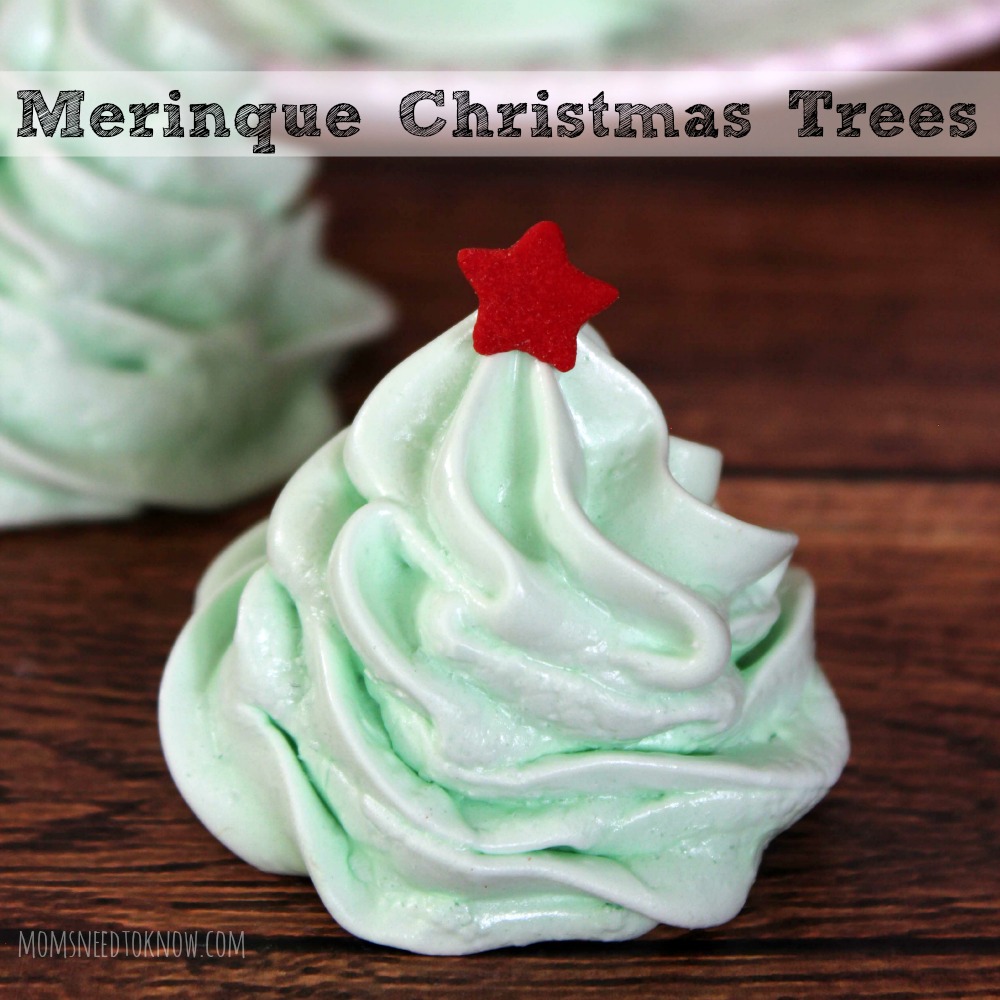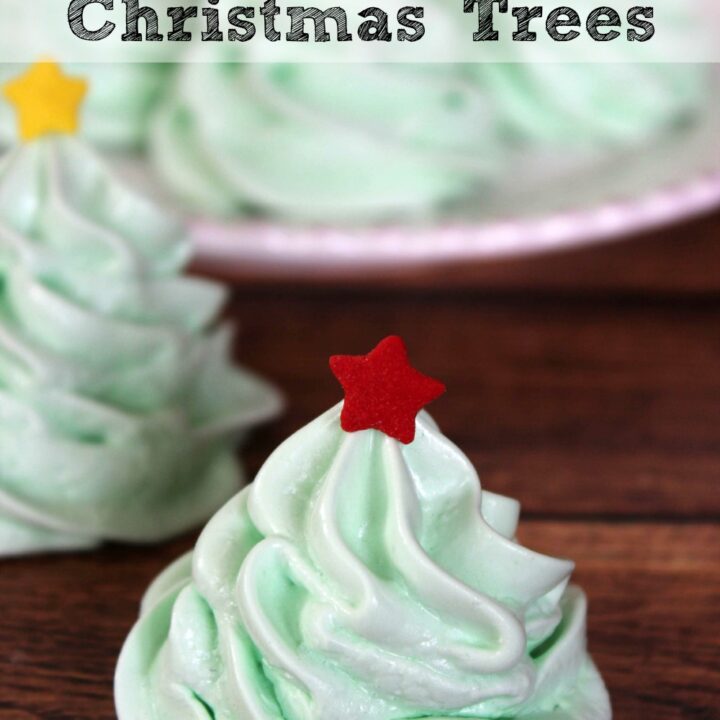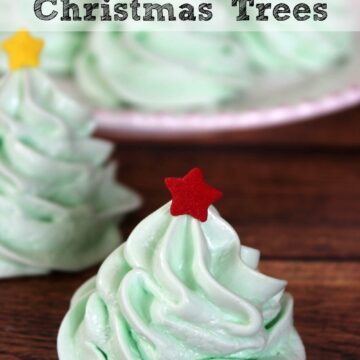 Easy Meringue Christmas Trees
These meringue Christmas trees are so fun to make and a great way to use up any leftover egg whites from your Christmas baking!
Print
Pin
Ingredients
4

Egg Whites

at room temperature

2 1/2

cups

Powdered Sugar

1/2

tsp

Cream of Tartar

Green Food Coloring

Sprinkle Star Decorations
Instructions
Line 2 cookie sheets with parchment paper.

Preheat oven to 200 (or the lowest setting you can, if your oven doesn't go that low).

Whip egg whites at high speed until stiff peaks form.

Gradually add in powdered sugar, about 1/2 cup at a time while whipping on high (scrape down sides periodically) until meringue holds stiff peaks and is smooth and glossy.

Add in food coloring and cream of tartar and whip until blended.

Fill a decorating bag fitted with a star tip with meringue.

Pipe in a circular motion making smaller circles as you go upward (like soft serve ice cream).

Bake meringues for 2 hours.

Turn off oven and leave meringues in with door slightly open for 1 more hour.

Make a "glue" to attach the stars to the tops by mixing 1/4 cup powdered sugar with several drops of water and mixing well.

Gently dab this on with a toothpick and press star in place.
Easy Meringue Christmas Trees