With this free printable garden planner not only can you map out your entire garden, but plan for all your canning and freezing needs!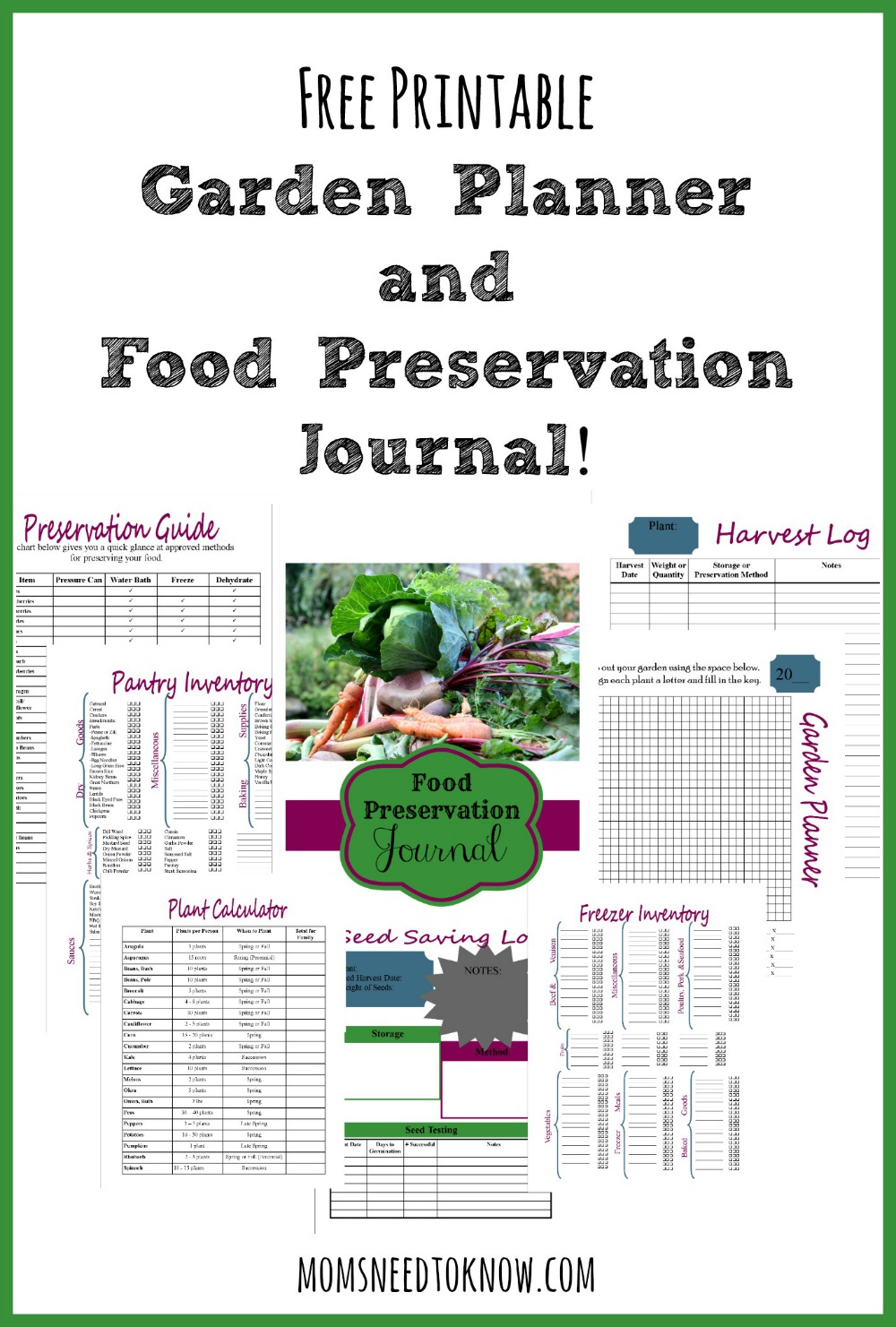 Gardening is a lot of fun, but if you getting serious about growing your own fruits and vegetables this year, it takes some planning!
Even if you are planning on just growing enough for your family for the summer and not canning your garden bounty, it is important to know how many of each to plant in order to get you through the season (unless you want to be running to the supermarket to supplement your vegetable garden - kind of defeats the point, doesn't it?)
Included in this printable garden planner:
Pantry Inventory - any good canning plan starts with knowing what you have. If you already have 15 cans of green beans in your pantry (purchased from the store or left over from canning green beans last year), you may not want to plant as many green beans this year (or start menu planning in order to use up what you already have). This inventory can also do double-duty as a grocery list for you!
Freezer Inventory - this serves the same purpose as the pantry inventory. Some people may not really need this (if you only have the freezer attached to the refrigerator in your kitchen), but if you are like me and have an additional chest freezer in your garage, it can become easy to lose track of what you have!
Preservation Guide - this will let you know what method of preserving is best for the most commonly planted and preserved foods. Some are best canned using the water bath method, some are best frozen and some foods must be preserved by pressure canning.

Plant Calculator - lets you know how many of each plant you should plant per person in your family - and when to plant it
Garden Planner - a scaled grid that helps you to actually plan the layout of your garden
Harvest Log - use this to keep track of how well your garden did this year so that you can plan for next year.
Seed Saving Log - if you are saving seeds for future planting, this will help you keep track of them!
So what are you waiting for?