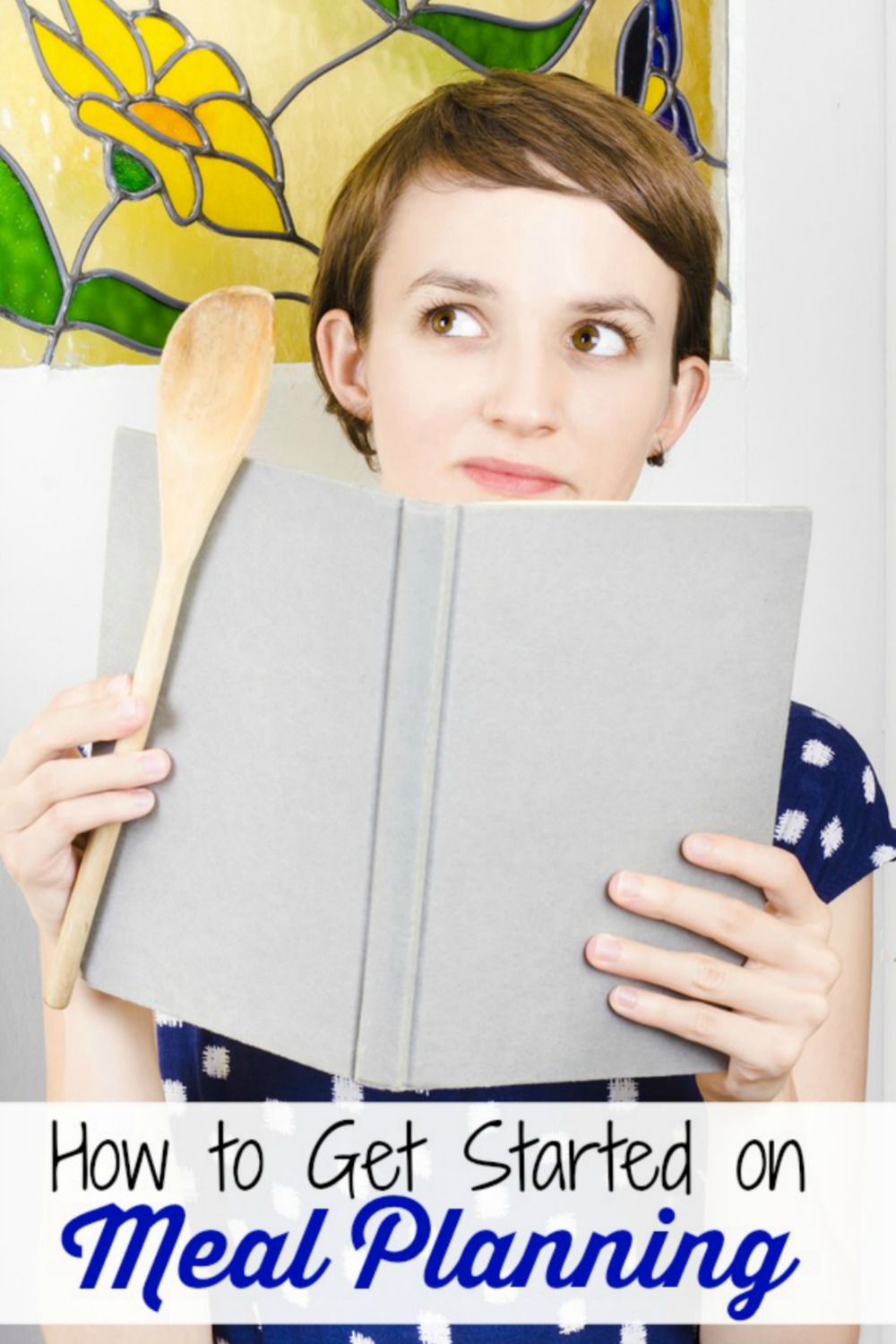 How to Get Started on Meal-Planning
Meal Planning is one of the biggest ways you can save money in your family's food budget. The problem is, for  someone who has never made out a meal plan, the idea can be overwhelming. You may not know where to start or how to do it effectively. Here are some tips to get you started on meal-planning
How to Get Started on Meal Planning
Get the right tools together. You will need a weekly planner, either one that is on paper in a book or one that is on a dry erase board and a notebook to jot down ideas and shopping lists. You will need this to be able to effectively organize and make sure you plan meals and snacks for all days.
Sit down and make a list of all meals your family loves and that fit within your budget. Ask them for input if you need ideas. This is not for scheduling, but more so you have a group of recipes to choose from for your planning. Make sure you include snacks, desserts, breakfast, lunches and dinner. Don't worry if you don't make it very often, this is more for brain-storming. Don't forget to check out my Recipe Index for plenty of ideas for your menu planning!
Now that you have those two things in order, these are the steps you should take each week you meal plan:
Check local ads for what is on sale so you can build your meals around that. Make sure to include any coupon deals as well.
Make sure to take into account any leftovers you could have from these meals and make plans for them either this week or the next (stick them in the freezer if you can to save them for when you need them).
Note days that will be especially busy. Make sure to plan for fast meals these days.
Make a list for what you will need from the store. Note amounts you will need so you don't buy too much or too little.
Make out your weekly plan. You may want to display it where others can see so you won't have to hear the, "What's for dinner?' question every night.
When you get home from the store, do some of the prep work for meals (you might want to check out my Freezer to Crockpot series!). This will save you time in the evenings and for meals like breakfast as well.
To make it easier to plan meals, try doing daily themes. You could do Meatless Mondays or Taco Tuesday. This just means you will be rotating something into that slot for that day each week and it will cut down on the time spent figuring things out. If you are making family favorites on those days, your family might even look forward to those days!
If you are stumped on meal ideas, try searching online. There are so many recipes to make that fit a budget-minded meal planner. Just follow me on Pinterest for so many meal ideas!
Don't make too much work for yourself to start. Coming up with a whole month of meals can be daunting. Instead, pick a day each week to plan the meals your family will be enjoying for the following week. Once you have that mastered, if you still want to, move onto monthly planning.
What are your best tips for meal planning?