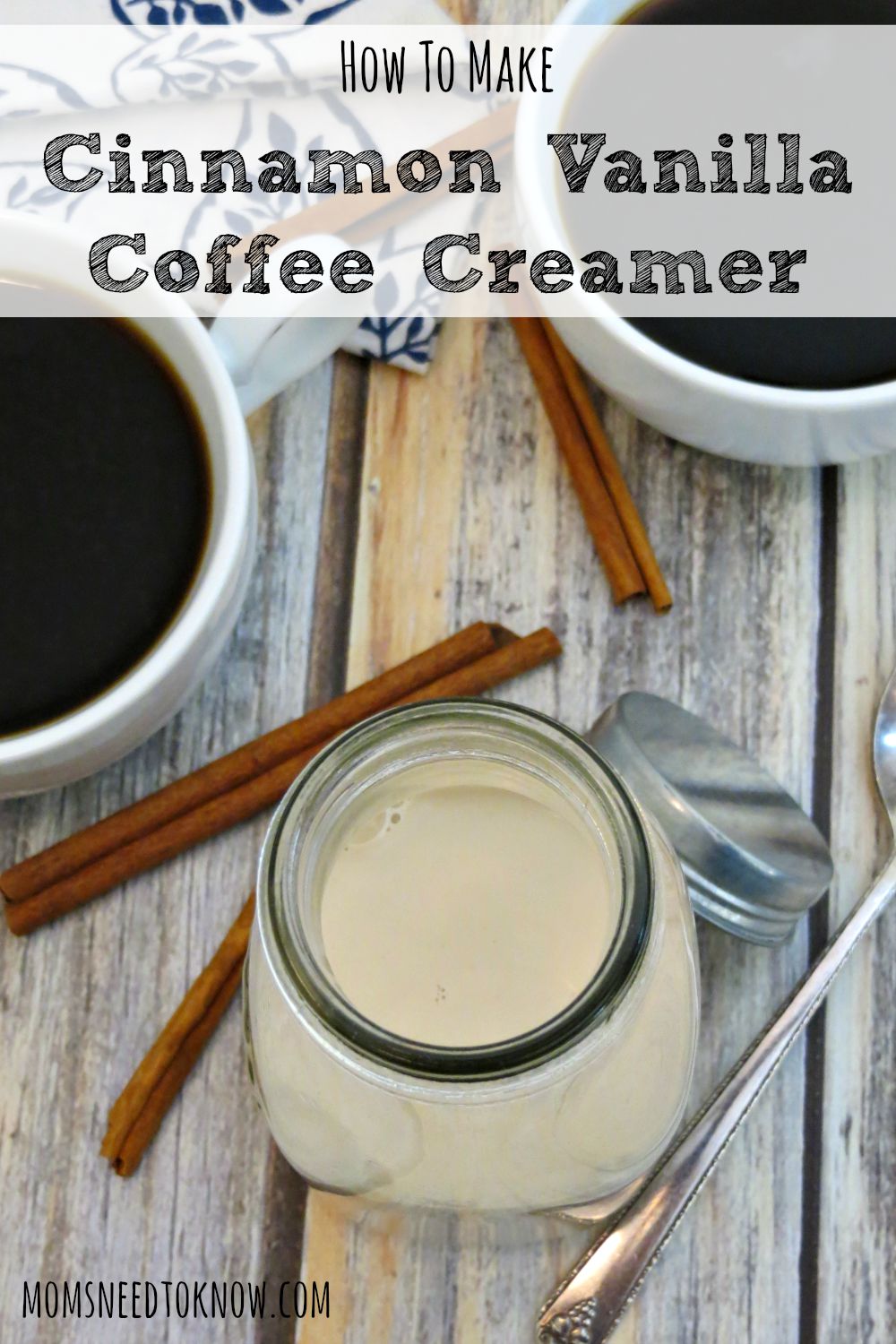 I love the taste of cinnamon and even more so once the weather starts to get cooler (although truth be told, I love it even during the hottest days of summer).  I used to buy flavored creamers all the time, until I started looking at the ingredients list.
And so I switched to just plain milk or half & half, but I still missed my flavored creamers.  Last year I made the syrup to make my copycat Starbucks Pumpkin Spice Latte recipe and it was so easy that I thought that I would like to get back to using flavored creamers...surely I could make it myself!

Well - it turned out to be just as easy as I thought it would be - and equally delicious!
The best part of this recipe is that you can really tweak it to suit your needs.  I use "regular" half & half because I like the creaminess of it and I never use more than 2 - 3 tablespoons per day (I limit myself to 2 cups of coffee per day), so I am not really worried about the calories or fat in that amount each day.  You can lighten it up a bit by using a combination of half & half and milk or even by using fat-free half & half.  I used honey as my sweetener, but you can use agave, regular sugar or even artificial sweetener.
The amount of sweetener that you use is really up to you.  I have been gradually reducing the amount of sweetener that I use as I am trying to "retrain" my sweet tooth.  Just add a little bit of sweetener, taste it and see if you need to add more!
Heating and straining the half & half and cinnamon together infuses the flavors without cinnamon "sludge" at the bottom of your cup of coffee. You can simply use a cheesecloth to strain the creamer after it has cooled a bit.
If you don't want to strain it, you can allow the mixture to sit for 15 minutes. This allows the cinnamon to settle at the bottom, and then you can slowly pour the creamer into a serving jar. Just be sure to stop pouring as soon as you see the cinnamon at the bottom - and discard that.
This will keep for up to a week in the refrigerator. Just store it in a glass jar with an air-tight lid and you should be fine!
Scroll down for the recipe!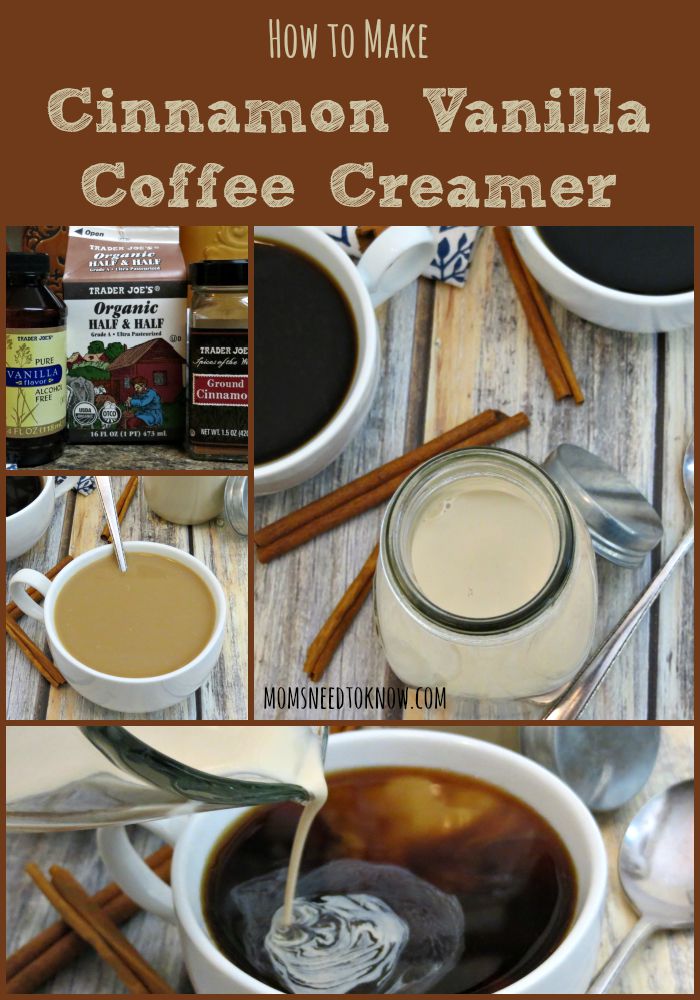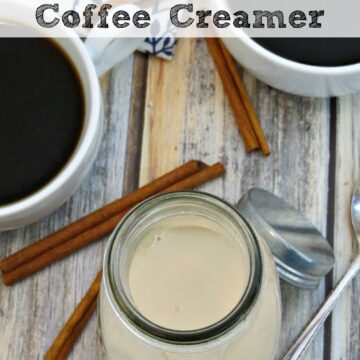 Homemade Cinnamon Vanilla Coffee Creamer
I used to buy flavored creamers all the time - until I took a look at the ingredients in them. With this homemade cinnamon vanilla coffee creamer recipe, I am back to enjoying flavored creamers!
Print
Pin
Ingredients
1 1/2

cups

half & half

1

teaspoon

cinnamon

1

tablespoon

pure vanilla extract

Sweetener of your choice

I use honey
Instructions
Heat the half & half and cinnamon in a saucepan over medium heat. The cinnamon will sit on top until the half & half warms up. Be sure to whisk it frequently to prevent scorching.

As soon as you see steam, turn the heat down to low and let it sit for 5 minutes, whisking frequently.

Remove it from the heat and add the vanilla and sweetener of your choice. I add three tablespoons of honey to this recipe, but you can use any sweetener you like.

Line a fine strainer with a few layers of cheesecloth and pour the cream through it.

Transfer to a glass jar or bottle and store in the refrigerator.