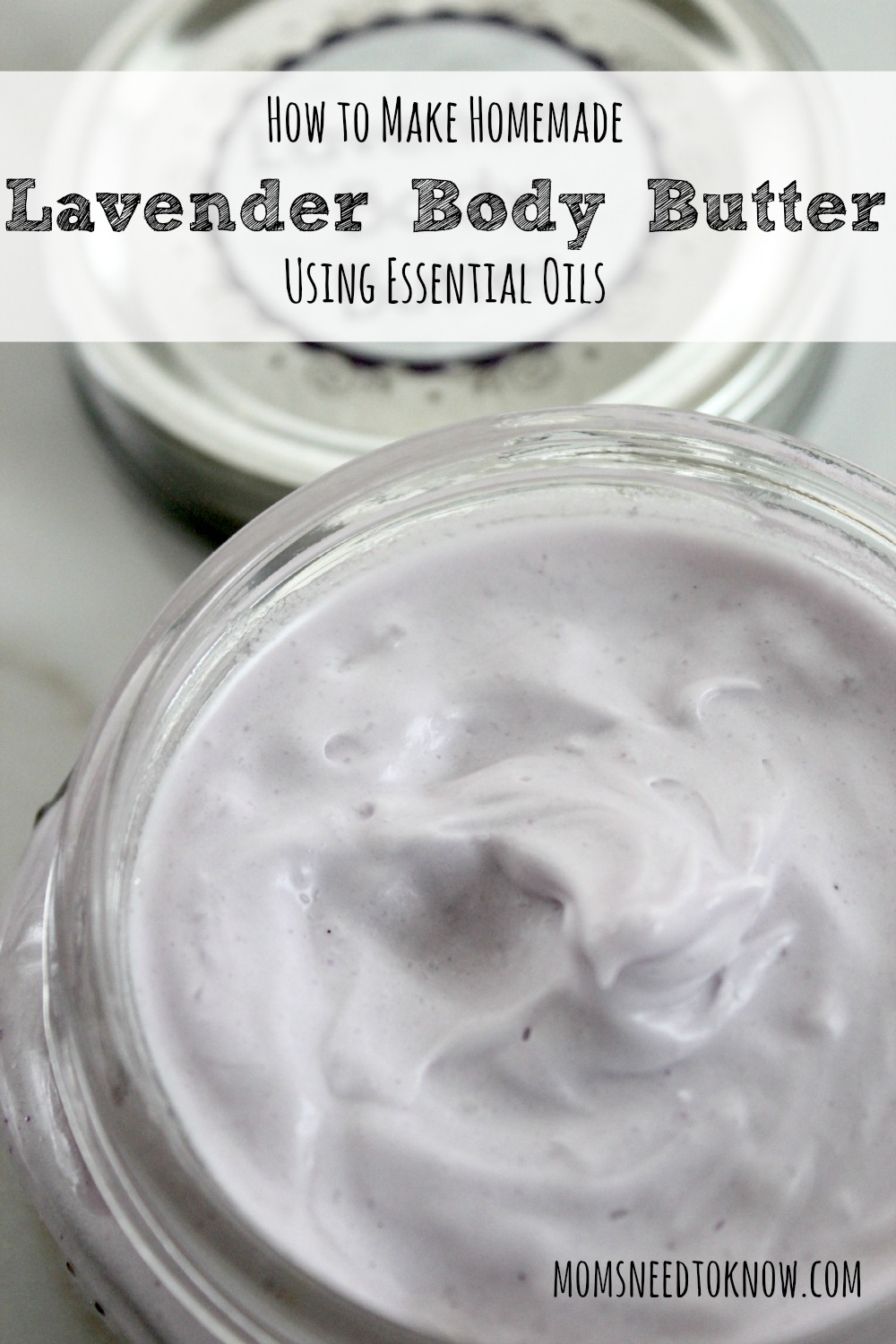 We have been making many of our own cleaning products in our house lately and I decided that it was time to  move on to making our own personal care items as well!
This homemade body butter was remarkably easy to make and can be customized using any scent or combination of scents that you like....you just need to swap out your essential oils (and the color, if you choose to add a coloring to your homemade body butter)
I really like to make this in small batches, because that way, I can make a few different scents and keep them on hand.  This recipe will fill up just 1 half-pint mason jar, but if you want to make a batch and give them as gifts, I have even included some printable labels for you!  Just place your homemade body butter in the jar, attach the label to the top and tie a pretty ribbon around the jar!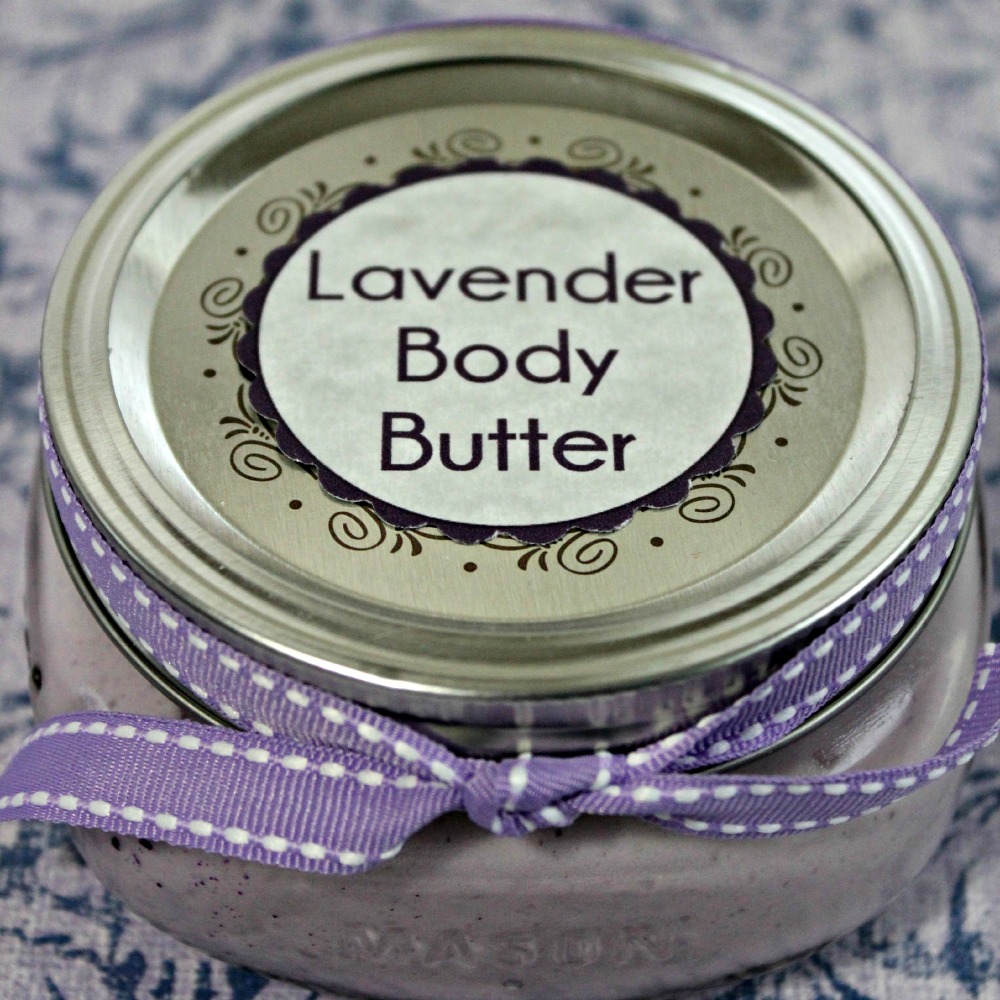 All of the ingredients can be purchased at your local crafts store, but I have found much better prices online (you can find links to all of these in my Amazon Shopping Page).
As for the oils used, I obviously prefer Young Living Oils and this was made using those. If you use the oils from the grocery store, they typically don't have as strong of a scent and you will need to almost double the amount of oil that you add in order to get your desired scent (but seriously - you should consider trying Young Living oils!)
To make it, you will need:
1/2 cup Coconut Oil (where to buy)
2 tbsp Shea Butter (where to buy)
16 drops Lavender Essential Oil (where to buy)
6-8 drops Purple Soap Coloring (where to buy)
Half Pint Mason Jar (where to buy)
Optional:  Printable jar labels
Making it is easy!
Simply place all your ingredients in a bowl and beat with your electric mixer until well blended.  Scrape down the sides of the bowl to make sure everything is mixed well.

Increase the speed of your blender and whip constantly for 5 minutes or until it is light and fluffy.

Transfer the body butter to a jar, attach a printable label and tie with a pretty bow (if giving as as gift)
Have you ever made your own homemade body butter?