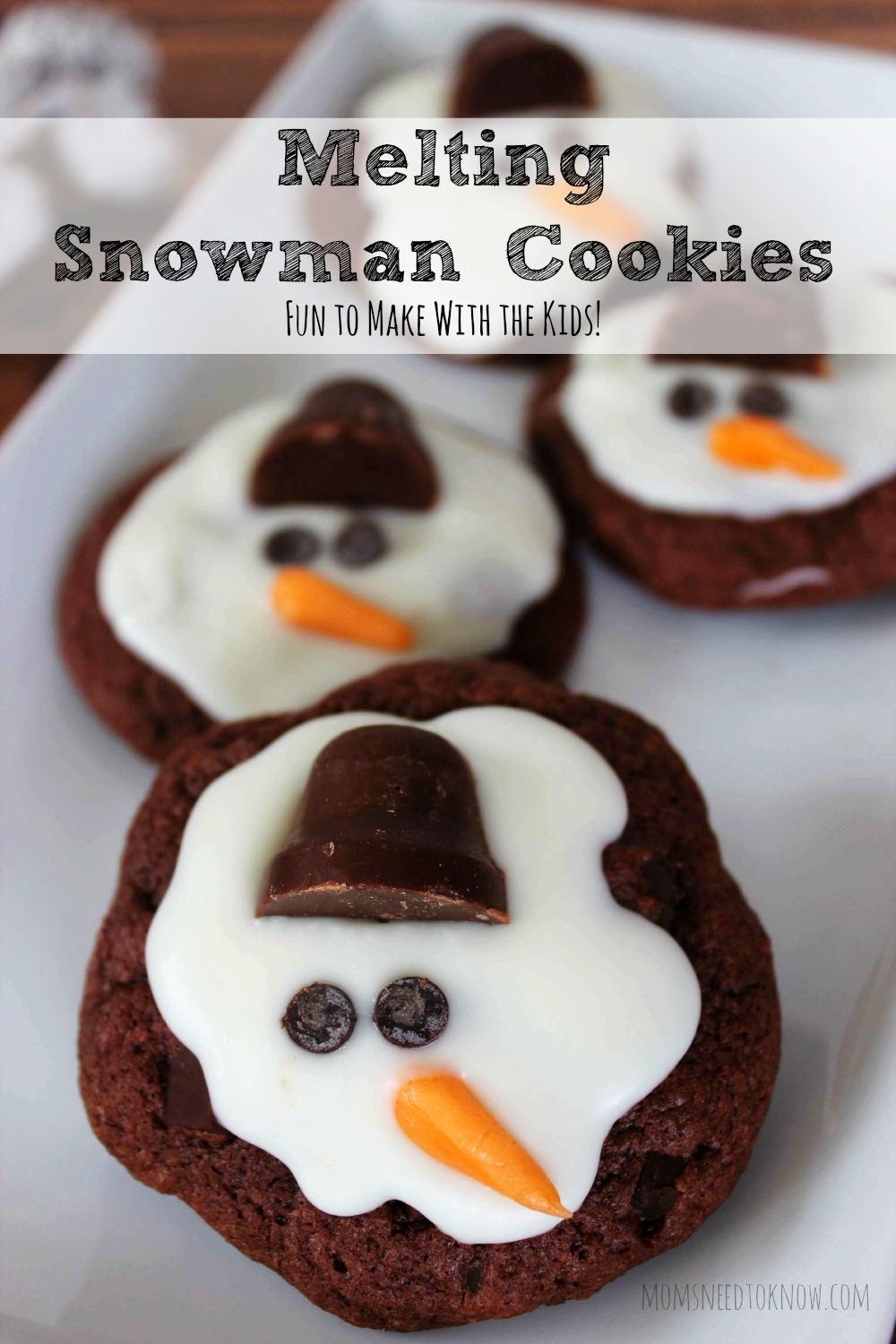 My children are always asking me if they can help whenever I make cookies, but they tend to get bored quickly with just mixing up a cookie dough and scooping it on to the cookie sheets. Over the years, we have added quite a few recipes that they can and like to help me make!
Some of their favorites include:
Anyway.....these Melting Snowman cookies are so easy to make, mainly because the key to making them look "perfect" is that you don't want them to look "perfect".  When you are putting the white chocolate on top, you do NOT want it to come out in a perfect circle on top of the cookie!
To make them, you will need: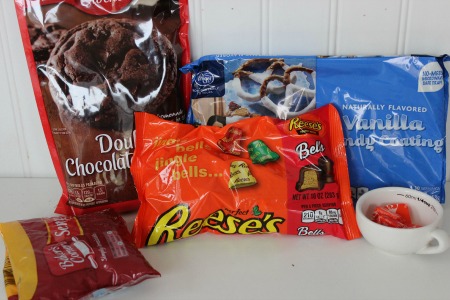 1 bag Dark Chocolate Cookie Mix (+ the ingredients to make the cookies) - or you can use your favorite homemade chocolate cookie recipe
12 Reese's Peanut Butter Bells (or Reese's miniatures, if you can't find the bells)
12 oz White Candy Melting Chips
48 Mini Chocolate Chips
2 Orange Starburst candies
First you want to mix up and bake the cookies according the package directions, making 24 cookies.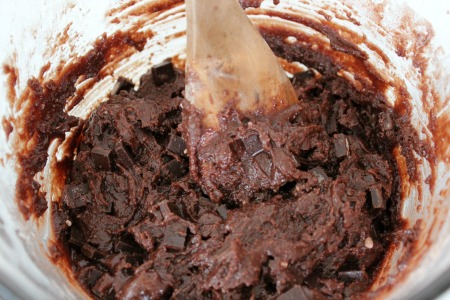 Allow the cookies to cool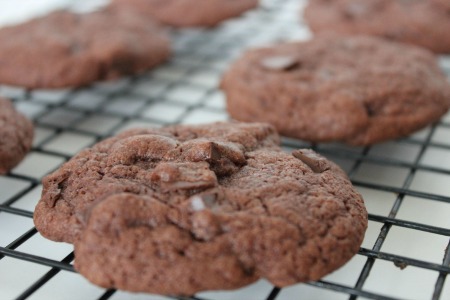 After your have turned the 2 Starburst candies in to 24 "noses" (see cutting directions below), you are going to melt the white chocolate and spoon a little over each cookie and add the decorations!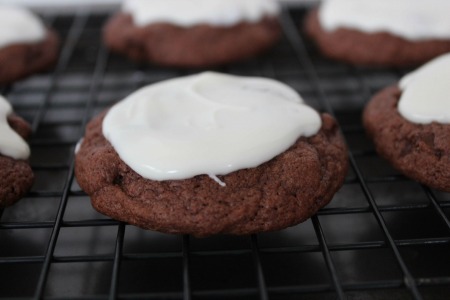 I would suggest just decorating 1 cookie at a time and set them up "assembly line".  One you spoon the chocolate on to the cookie it is going to get cool pretty quickly and you need it to still be warm in order for the "hat, nose and eyes" to stick in the chocolate.  If the white chocolate in the bowl starts to cool down before you are done, just stick it back in the microwave for another 30 seconds!
Scroll down for the complete directions!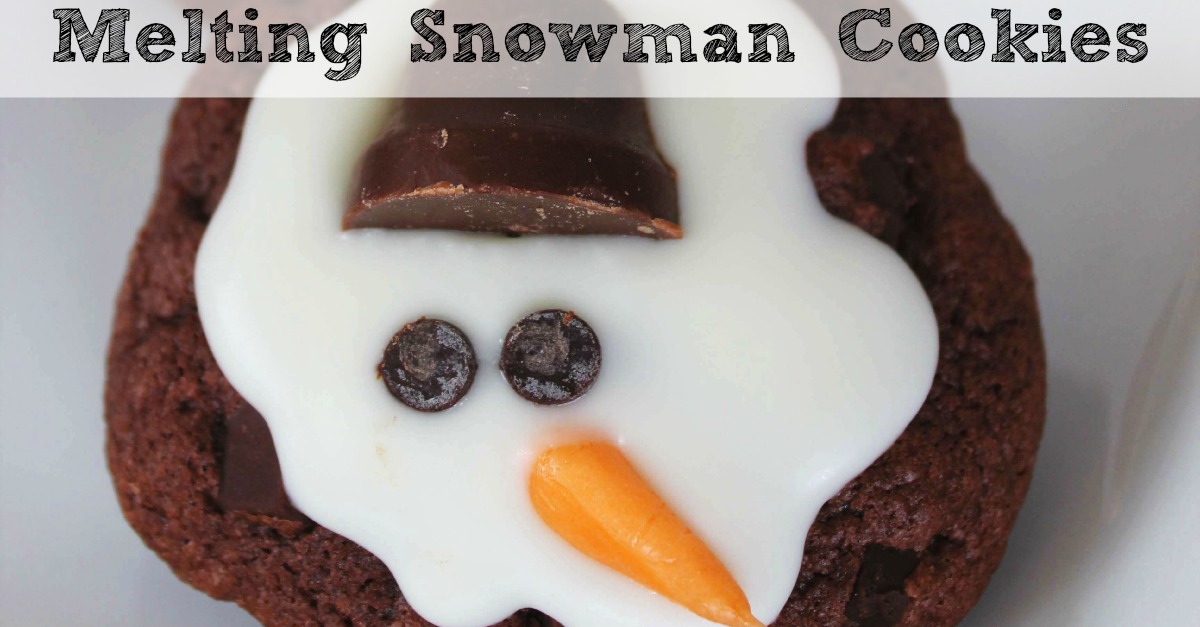 Melting Snowman Cookies
By Mindi
These Melting Snowman Cookies are always a big hit with the kids and are much easier to make than you think!.
Yield - 24 cookies
Preparation Time - 15 minutes
Cooking Time - 15 minutes
Ingredients
1 Bag Dark Chocolate Cookie Mix (+ the ingredients to make the cookies)

Reese's Peanut Butter Bells (or Reese's Miniatures if you can' find the bells)

:

12

White Candy Melting Chips

:

12 oz

Mini Chocolate Chips

:

48

Orange Starburst Candies

:

2
Directions
Bake cookie according to package directions, making 24 cookies.
Allow cookies to cool.
Cut Starburst into 3 rectangular strips (1/4" x 3/4"); Cut each of those in half, creating 6 - 1/4" x 3/8" rectangles.  Cut each of these diagonally creating 12 triangles for noses. Repeat with other Starburst.
Cut each Reese's bell in half.
In a bowl, heat White Candy Chips by microwaving for 30 seconds then stirring and repeating until completely melted .
Use a spoon to drizzle white chocolate over cookie, trying not to make it look "perfect" (so that it looks more like how a snowman would melt).
Place 1 bell, cut side down at the top  of the white chocolate to represent the hat.
Place 2 chocolate chips (pointed side down) below the hat to represent the eyes.
Place nose under eyes.
Repeat with other cookies
Place in refrigerator for 15 minutes to set.