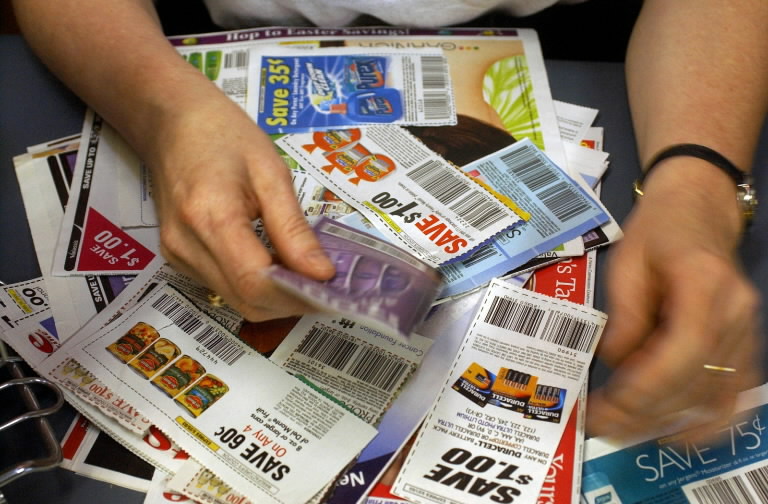 One of the key elements to saving money with coupons is being organized.  Without being organized, you spend too much time searching for the coupons and not enough time saving money!
There are 2 methods of organizing your coupons:
This is my preferred method.  I find that by going through the motions of clipping and organizing my coupons, I am more aware of what coupons I have at all times. In addition, by clipping and filing all of the coupons (that I think I will use...I don't clip ALL the coupons), I have them in my binder when I am at the store, ready to take advantage of an unadvertised or clearance deal.
Check out my post on the Binder Method of Organizing Coupons for more details!
:: The Whole Insert Method of Organizing Your Coupons
Some people prefer to organize their entire inserts by date in file folders in a file box.  Another way to do the Whole Insert Methos is to organize them in
The idea is that when you are looking for a coupon for a deal, you can match the date up with the Grocery Store or Drug Store coupon matchups and just pull the coupons that you need and head to the stores. This saves you from clipping coupons that you will never use
I have to tell you - I have tried both methods. I know that some people will praise the Whole Insert method, but I found that by clipping all the coupons, I was more likely to use them (besides - I like getting the unneeded paper in to recycling as soon as possible). I find that I can usually get everything clipped on a Sunday night during a single episode of "CSI: Miami"!
How do you organize your coupons?
Looking for more Saving Money With Coupons tips? Make sure that you check out all the posts in my Coupon 101 and Coupon Ethics sections!