Saving money can be all about timing and January always has better deal on some things than others. Here are the best things to buy in January!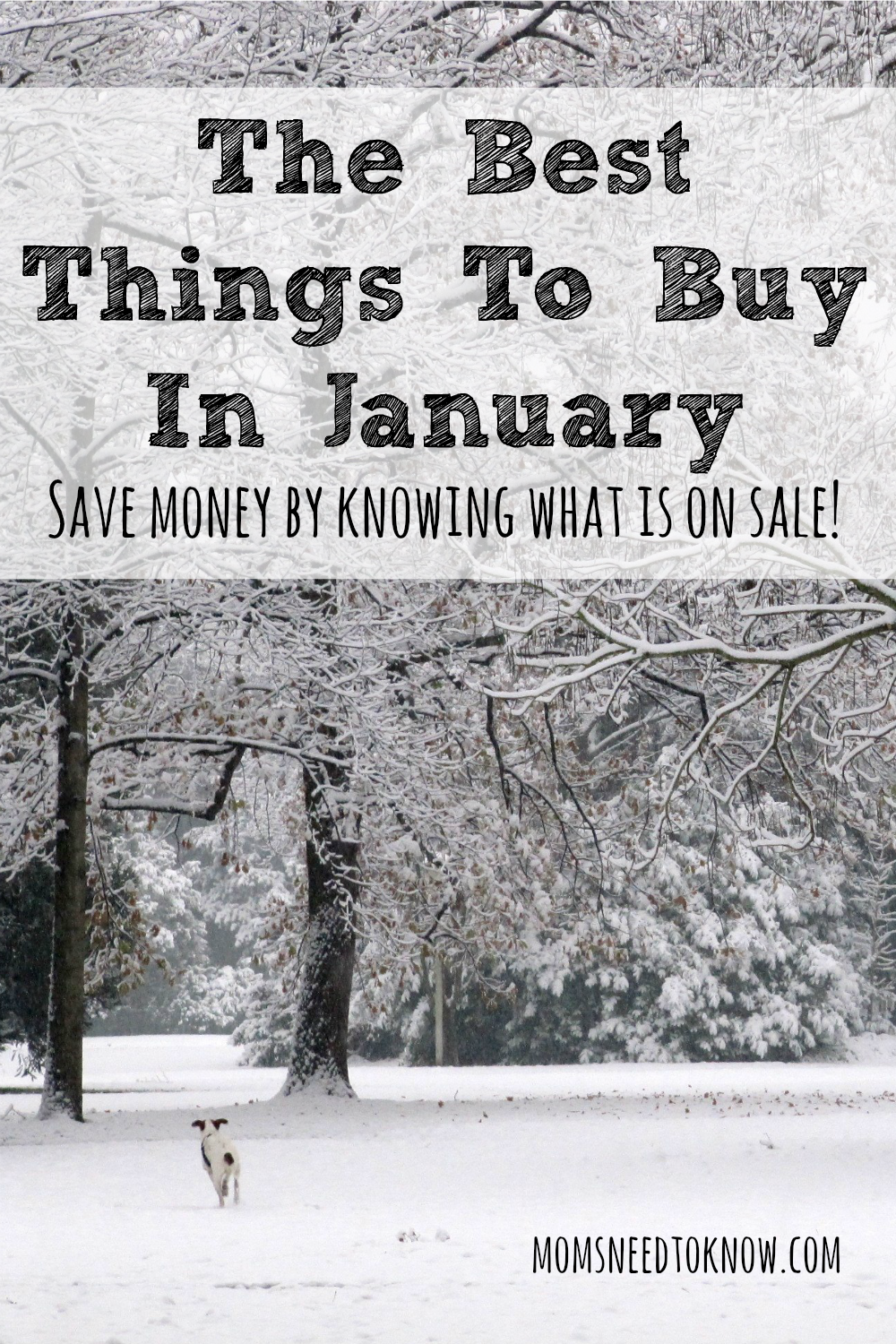 New Year, new you, right? That's exactly what many companies are thinking when they put a number of products on sale for January. However, you can't forget about those after-holiday sales where you'll find everything you need for the next year. Let's take a closer look at what to buy in January.
Christmas and New Year Supplies
During the month of January, you can find some amazing deals on everything from Christmas wrapping paper and decorations to New Year's party supplies. When you buy these items on clearance, you save so much money. Be sure to hit all your favorite stores. Also don't miss the clearance on gift baskets, especially bath products. You can stock your bathroom closet with bath products at a small fraction of the regular price - often at a savings of up to 90%!
Storage and Organizational Items
Everyone wants to start fresh in the new year. That means you can find a lot of storage items on sale. Whether you're looking for totes to store your Christmas decorations or cute drawers to add to your home office, you can find everything you need and usually for a great price. (many of these deals can be made even sweeter by using online coupon codes!)
Groceries
You may be wondering what to buy in January to stock your fridge, freezer (keeping in mind that there are some foods that you shouldn't freeze), and pantry.
First of all, you want to buy produce that is in season. January produce includes avocados, broccoli, cabbage, carrots, cauliflower, celery, chard, large citrus fruits (blood oranges, grapefruits, mandarin oranges, navel oranges, tangerines), collard greens, kale, kiwi, pears, pomegranates, and spinach.
You also want to be on the lookout for weight loss foods such as low-fat cereals, healthy TV dinners, etc.
Lastly, be sure to stock up on oatmeal. January is National Oatmeal Month and stores usually have great deals (and I have plenty of great oatmeal recipes for you to try)!
Cold and Flu Medicines and Supplies
During the month of January, you will find a LOT of cold and flu medications and supplies on sale. You will also find a number of coupons in the weekly inserts and on Coupons.com. Stock up so that you never have to pay full price or go out when you're sick.
Be sure to check out my weekly coupon matchups so that you are always getting the best deals at your local store!
New Year, New You Items
Every company wants to help you make the new year your best year yet. That's why you'll find exercise equipment, workout cloths, self-help books, and a number of other items to help you meet your goals on sale.
Odds and Ends
There are a bunch of other items you'll find on sale during January. First of all, this is when winter clothes start to go on sale.
It always amazes me that the stores are bringing in the Spring lines before we have had any snow, but we always wait until January to get the kids new winter clothes, boots etc.  That is when you get the best deals!
You'll also find great deals on TVs starting during the middle of the month in the weeks leading up to the Super Bowl.
Lastly, don't miss the annual White Sales where you can stock up on towels, tablecloths, and more.
January is a great month to shop, you just have to know what to shop for. When you stop for items during the perfect time of the year, you'll always save money.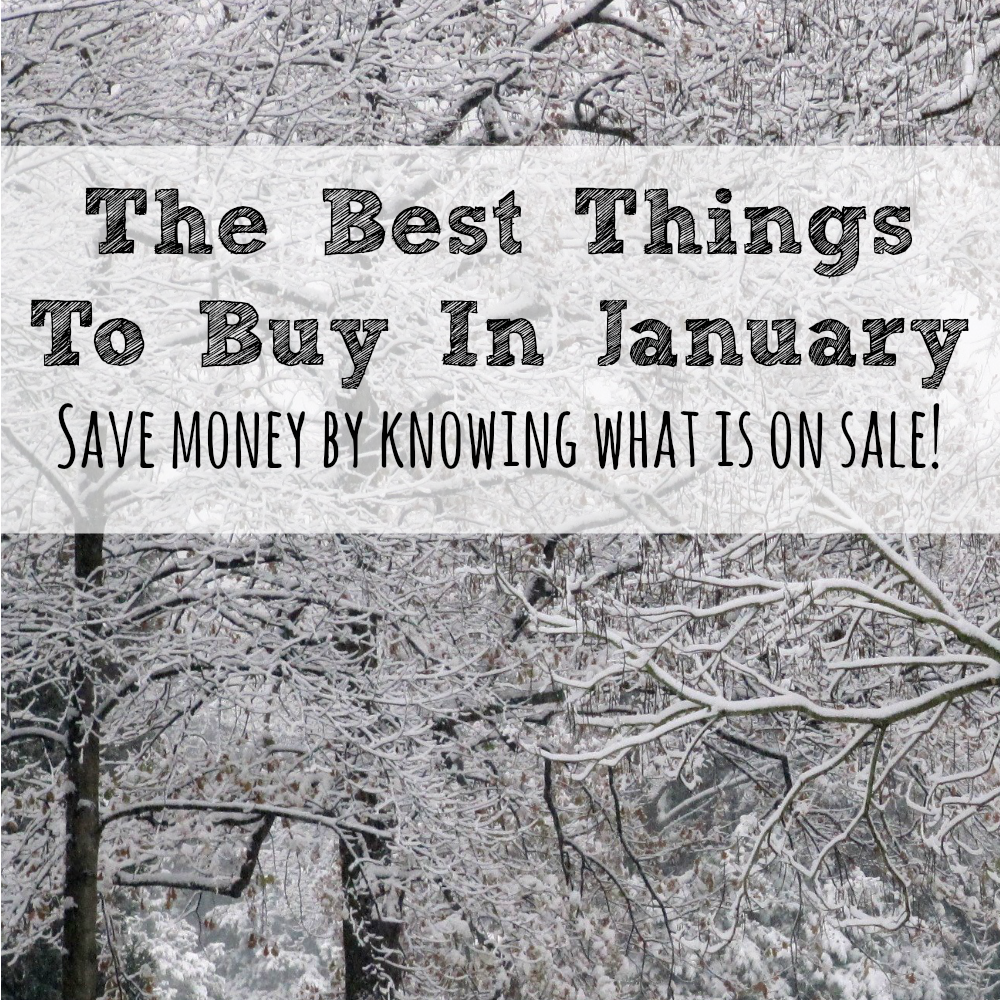 The Best Things To Buy In January