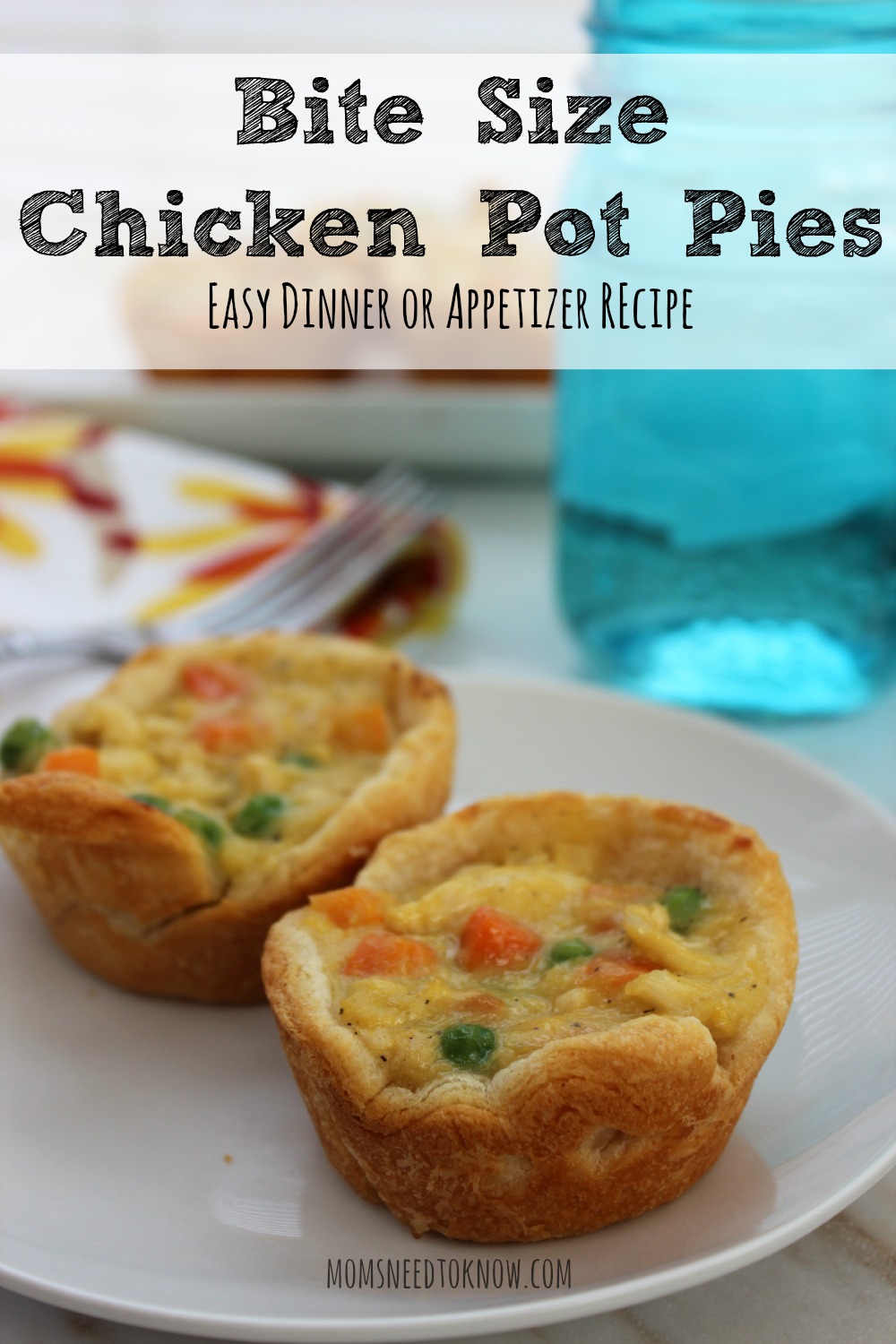 If you are looking for an some easy dinner recipes with chicken that you can whip up rather quickly, you will want to try this bite size chicken pot pie recipe! It can be quickly thrown together with items that you likely already have in your home. You can serve it as an appetizer at parties!
I am not usually a fan of using pre-made cream of chicken soup (or cream of anything soups).  One of these days I am going to whip up a big batch of homemade cream of chicken soup and can it myself for recipes just like this.  Just need to find more time in each day!
To make it, you will need: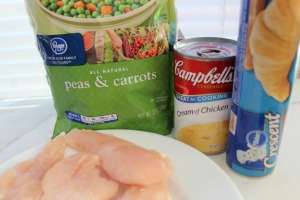 1 lb boneless skinless chicken breasts, chopped in to bite-size pieces
1 tsp vegetable oil
1 pkg Crescent Rolls
1 can Cream of Chicken Soup
6 oz Frozen Peas & Carrots
Salt & Pepper to taste
Making it is easy!
Preheat your oven to 375
Heat oil in a non-stick skillet and saute the chicken until no longer pink.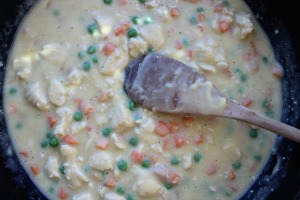 Add chicken soup and 5 oz water to the skillet and mix until blended. Add vegetables and cook until they are thawed and softened
Spray muffin tins with non-stick spray.
Separate crescent rolls and place each one in a muffin tin, swirling it around as needed to form a "cup". Fill each cup with chicken & vegetable mixture.
Bake for 12 - 15 minutes or until done.
Serve & enjoy!
You might want to try these other easy dinner recipes with chicken:
Easy Chicken Enchilada Recipe - coming soon!