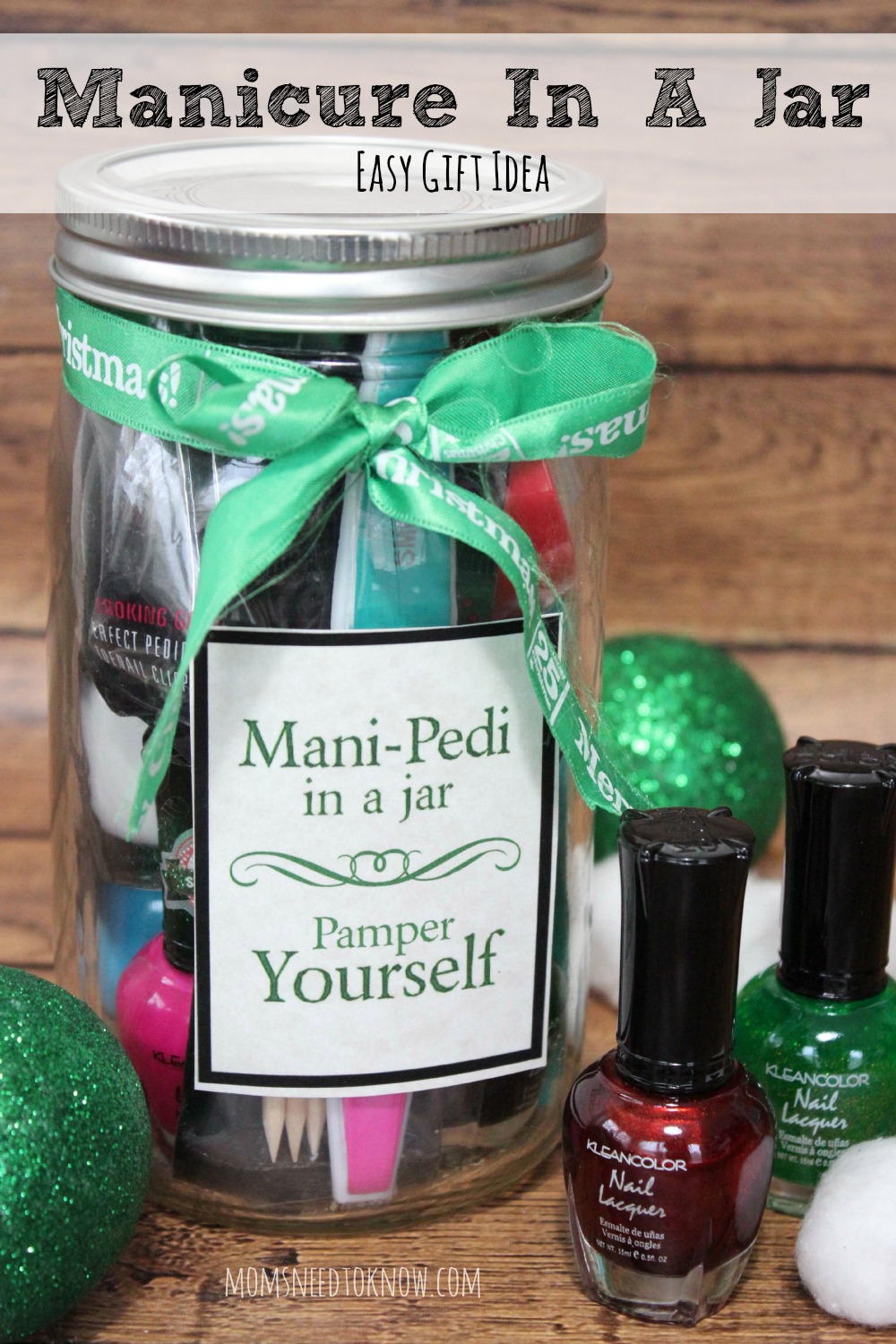 If you are struggling for a last-minute easy gift idea, how about this Manicure in a Jar idea?  This would also make a gift  for a little girl or even a party favor for a girl's birthday party.
I made sure to make the printable labels for this Manicure in a Jar in several different colors, so just switch up the ribbon and you have a great gift for any occasion!
It's really very easy and there is still time to pick up the supplies to fill the jar by working the drug store deals this week!  If not, head to the Dollar Store (or Five Below, etc) and you should be able to find plenty of supplies.
I like to grab the little "mini" bottles of nail polish - the ones that are just enough to do 1 or 2 manicures.  That way, you can place several different colors in the jar and I think it just looks more fun!
To make this Manicure/Pedicure in a Jar, you will need:
An assortment of small items like buffers, finger and toenail clippers, nail polishes, nail brush, pumice stones, etc.
Large Mason jar
Labels (make your own or you can use the ones I created)
Ribbon or decorative twine
Directions:
Fill the jar with as many supplies as you can.
Screw the lid on the jar and attach the label.
Decorate with ribbon.
Looking for some more DIY Gifts? Try these: