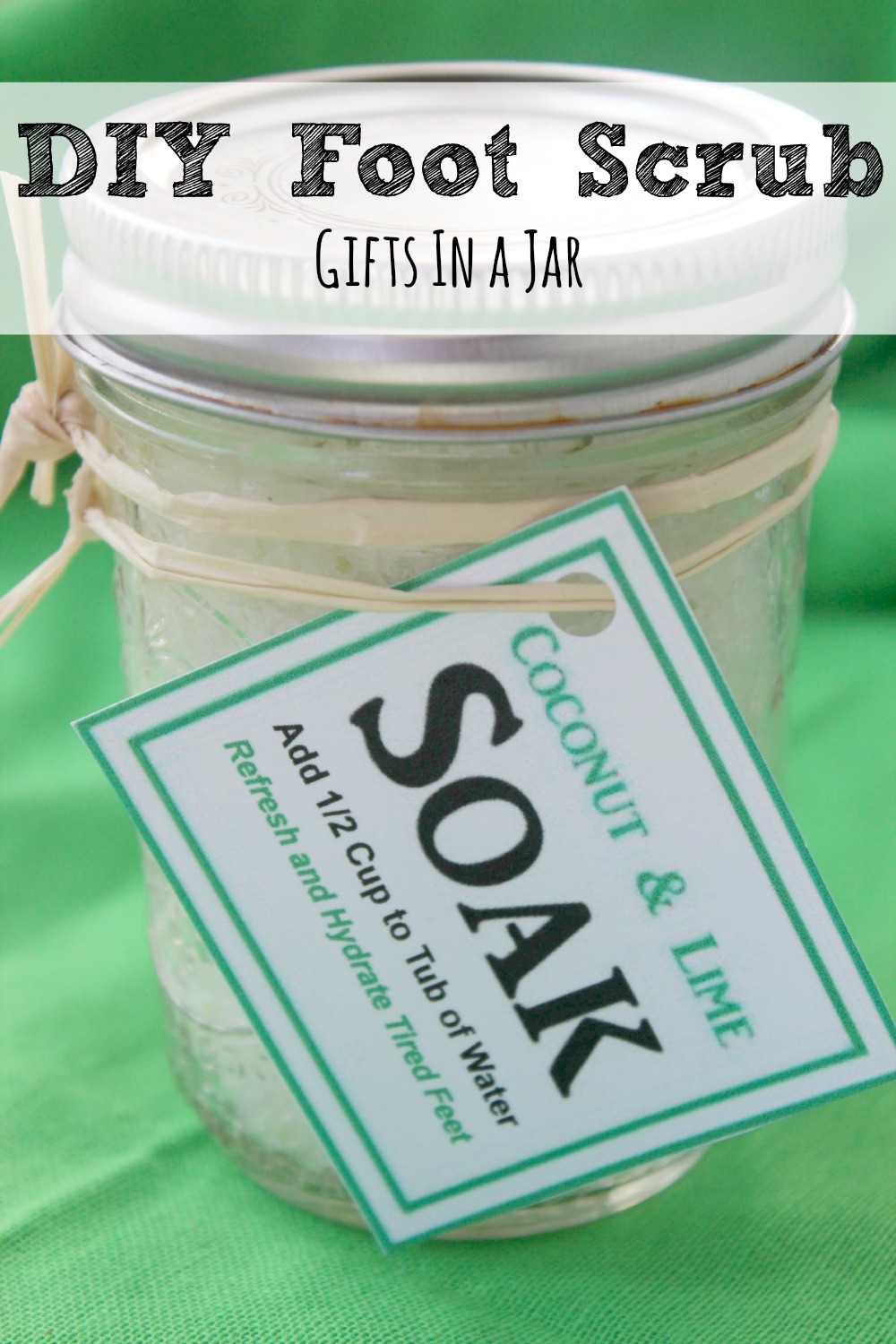 Summer, sandals and flip flop weather is coming - are your feet ready?  While I love going to the salon for a pedicure, it's not exactly cheap and I am always trying to extend my pedicure as much as possible!
One of the worst things that I do to my feet (and I know that this is a "no-no") is that I walk around barefoot ALL the time, even outside in the spring and summer.  That means that I end up with some seriously calloused heels, to the point where my feet look....well....kinda gross!  I will often slather my feet in my homemade body butter and put on socks before I go to sleep.  That helps a little bit!
Back in my younger and carefree days (AKA - before I had children and we had extra money), my solution was just to get more frequent pedicures, but with 3 children, we have cut way back on costs and this homemade foot scrub and soak is a great solution!  It hydrates the skin on my feet and then I can use the coconut as a natural exfoliant! Aside from that, the scents of lime and coconut are so relaxing and might even take you (mentally) to Margaritaville!
Aside from being a great way to cut your personal costs, this would make a great gift for anyone...teacher gift, hostess gift, etc (Just use these printable labels).  Make several at once and you will always have a gift on-hand.  Even better, pair is with my manicure in a jar kit for an even nicer gift!
To make it, you will need:
Ingredients:
2 cup Epsom Salts
1/4 cup Coconut Oil (warm it until it is liquified)
2 tbsp Shredded Coconut
Zest of 1 Lime
10 drops Lime Essential Oil (optional)
Directions:
Combine all ingredients and mix well.
Transfer to decorative jar, seal and attach label (PRINT your labels).
I would love to know if you tried this!