This homemade body scrub will gently exfoliate your skin, while also deeply moisturizing it. The lemon scent will invigorate you as well!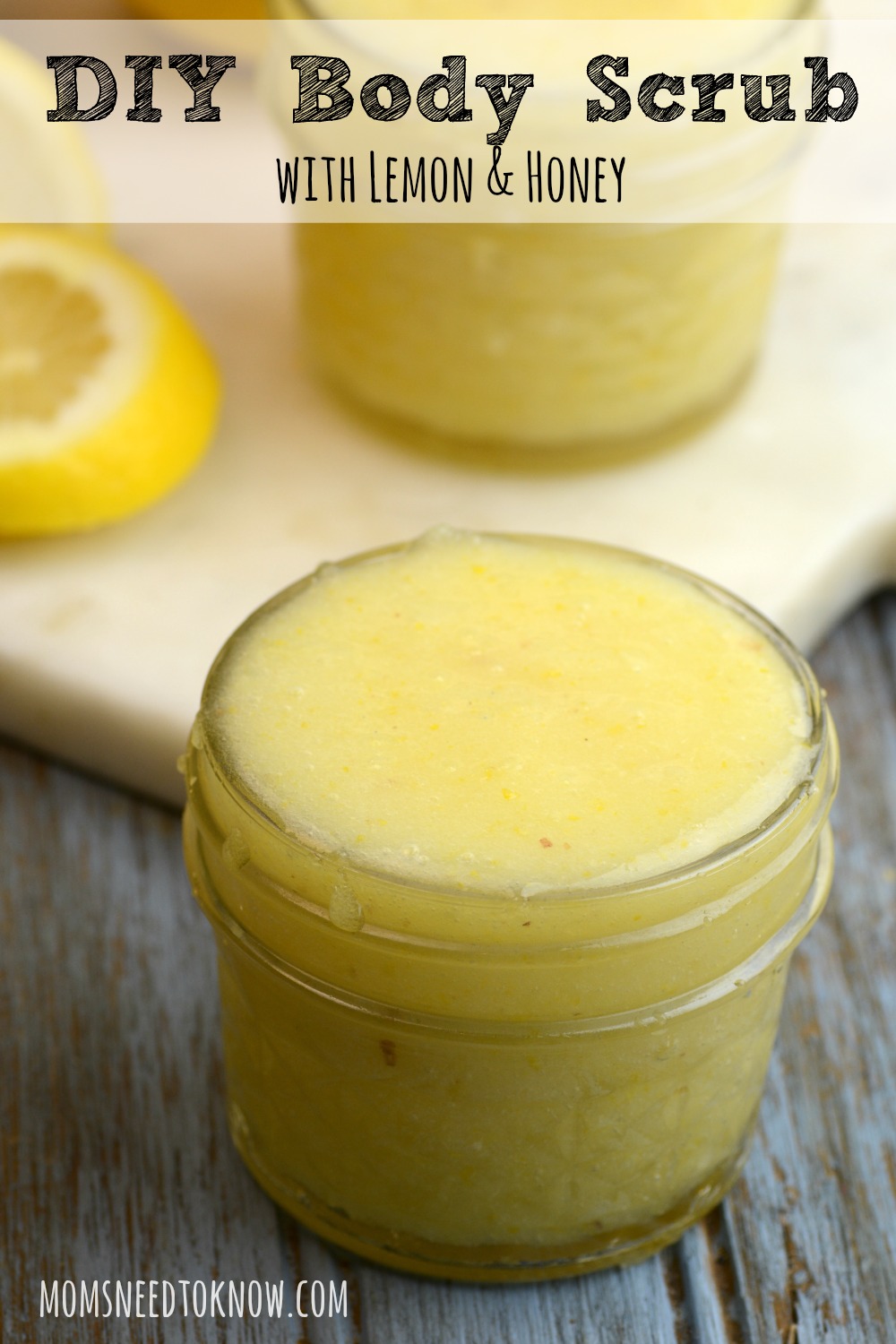 Over the past few years, I have really enjoyed making making more things from scratch.  I am now making my own lip balm, my own homemade body butter and
I made my first DIY body scrub about 2 years ago and, while it has worked well for me, I am wanted to really boost the benefit to my skin from using a homemade body scrub.
This recipe isn't much different that my original recipe....we are just switching out the coconut oil for some olive oil and adding in some honey.
Why the change? Both olive oil and honey are packed with anti-oxidants, helping to slow down the appearance of aging skin (and at 47 years old, I need all the help that I can get). In addition, honey is well-known to be a complexion-booster.
Another reason I made the changes? I wanted a homemade body scrub that I could also use on my face. While some people may be able to "handle" using coconut oil on their face, I am not one of them.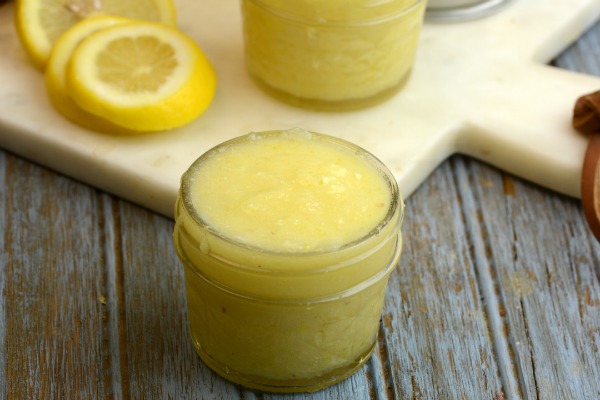 And while coconut oil may be perfect for my homemade foot scrub, it is just TOO much moisture and results in blemishes (for me). But olive oil is no problem for me.
Oh - and as for the reason I use lemon? There are several reasons. First - I stinkin' love the scent of lemon and using it in the shower just wakes me up better than 3 cups of coffee ever could!
But aside from that, using lemon juice on your skin can help to diminish scars and age spots (see: I am 47 years old), can help heal acne and is a natural exfoliant (source).  You can use just the juice from the lemon or you can even zest it and add the zest in to the mix!
Anyway....to make this homemade body scrub, you will need:
1 cup sugar
2 tbs olive oil
1 lemon
2 tbs honey
Directions:
Juice and zest (optional) the lemon in to a bowl
Stir in the olive oil.
Whisk in honey until completely combined (mixture should be slightly thick).
Combine sugar and lemon juice mixture in a food processor or high-powered blender.  Pulse several times until the mixture is completely combined.
Store in an air-tight container.
To use: Apply to the face or skin once a day using a circular motion. Leave on for up to 10 minutes and rinse.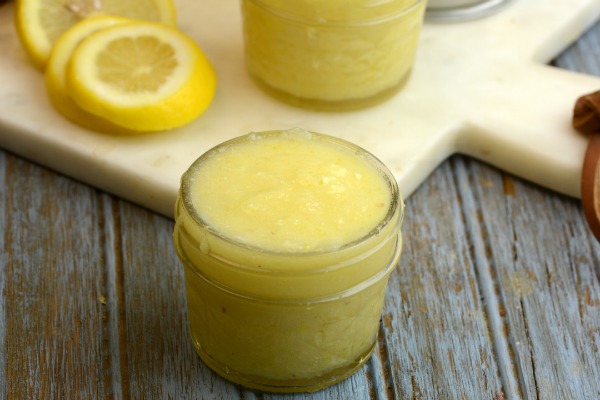 Homemade Body Scrub Recipe