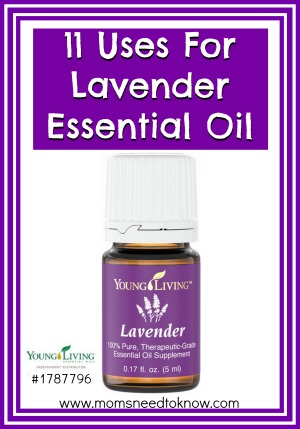 We are continuing with learning about the basics of using essential oils and hopefully by now you have read about Getting Started with Essential Oils. So far we have talked about Lemon Oil and Peppermint Oil....now it is time to talk about one of my favorites: Lavender Oil!
Lavender is one of the most versatile essential oils! If you are just starting to use essential oils and not sure where to start, lavender is the perfect place! Here are ten ways to use lavender essential oil! (Trust me, once you start you will be hooked!)
1. Good For Your Hair - Rub a few drops into your scalp to keep it healthy and dandruff free!
2. Your Skin Will Love It - If you suffer from dry or chapped skin or even chapped (or worse! Sunburned!) lips, a few drops of lavender essential oil can help to sooth your skin and restore it back to it's healthy self!
3. Eczema? What Eczema? - Add several drops of lavender essential oil with a carrier oil (I like fractioned coconut oil!) and rub into your skin. You can do this up to several times a day! The lavender will help stimulate circulation as well as acts as an antibacterial and antiseptic agent. It's also known to reduce stress which can mean less flare ups!
4. Relief from Bee Stings and Insect Bites - If you happen to get bit while out enjoying the summer remember your lavender! Lavender can stop itching and reduce swelling! Mix it with peppermint to help cool the area too!
5. Burn Care - Keep a bottle of lavender in your first aid kit! Minor burn? No problem! Just 2-3 drops will help to decrease the pain!
6. First Aid Uses - Lavender can do more than just stop the pain from burns! Use lavender on cuts to stop the bleeding, clean the wound and kill bacteria!
7. Zzzzzz.... - One of the most common uses for lavender is as a sleep aid. Most people know about it because - IT WORKS! Mix a few drops in a spray bottle and mist your pillows and sheets. When it is time for bed you will happily drift off to dreamland!
8. Anxiety? - Lavender isn't just for going to bed! If you need to calm down (or your kids!) or if you are suffering from anxiety, lavender can help! Put  a drop or two on your chest or neck and let the calming smell waft up and relax you. You can also rub a drop onto the soles of your feet, the temple or on the wrists.
9. Sweet Smelling Laundry - I like to add a drop to my laundry. Having my clothes smelling fresh and clean makes me happy. And it's an added bonus that I get to have the calming smell with me all day!
10. No Bugs Allowed - Put several drops on a cotton ball and place in your closet or drawers. Not only will your clothes not take on a musty smell, but it will also help to repel moths. Perfect for when you store away all those sweaters!
11.  Spike Your Water or Tea - this should only be used with pure Therapeutic Grade Oils (if the bottle says "for external use only", then do not add it to your water. Fortunately, most Young Living Oils can be taken internally), but you can add a drop of Lavender oil to your hot tea and the steam from your tea will become infused with the lavender smell.  You will get all the calming benefits of the oil.  I also will put a few drops in the glass water bottle that I carry with me and keep refilling during the day.
Lavender is such a great essential oil to keep in your home. One bottle can be a first aid kit, cleaning kit, and get you the best sleep you've ever had!
Do you have any other ways that you like to use Lavender Oil?
Find out more about Essential Oils on my Getting Started With Essential Oils post and be sure to check back as I share more awesome uses for the Essential Oils that are included in the Young Living Premium Starter Kit! Don't forget that you can get a free Essential Oils Reference Book when you purchase a Premium Starter Kit!
Disclaimer:
These statements have not been evaluated by the Food and Drug Administration. The information on this site is not intended or implied to be a substitute for professional medical advice, diagnosis or treatment. Please confirm any information obtained from or through this web site with other sources, and review all information regarding any medical condition or treatment with your physician. Never disregard professional medical advice or delay seeking medical treatment because of something you have read on this website. This information is not intended to diagnose, treat, or cure any disease.