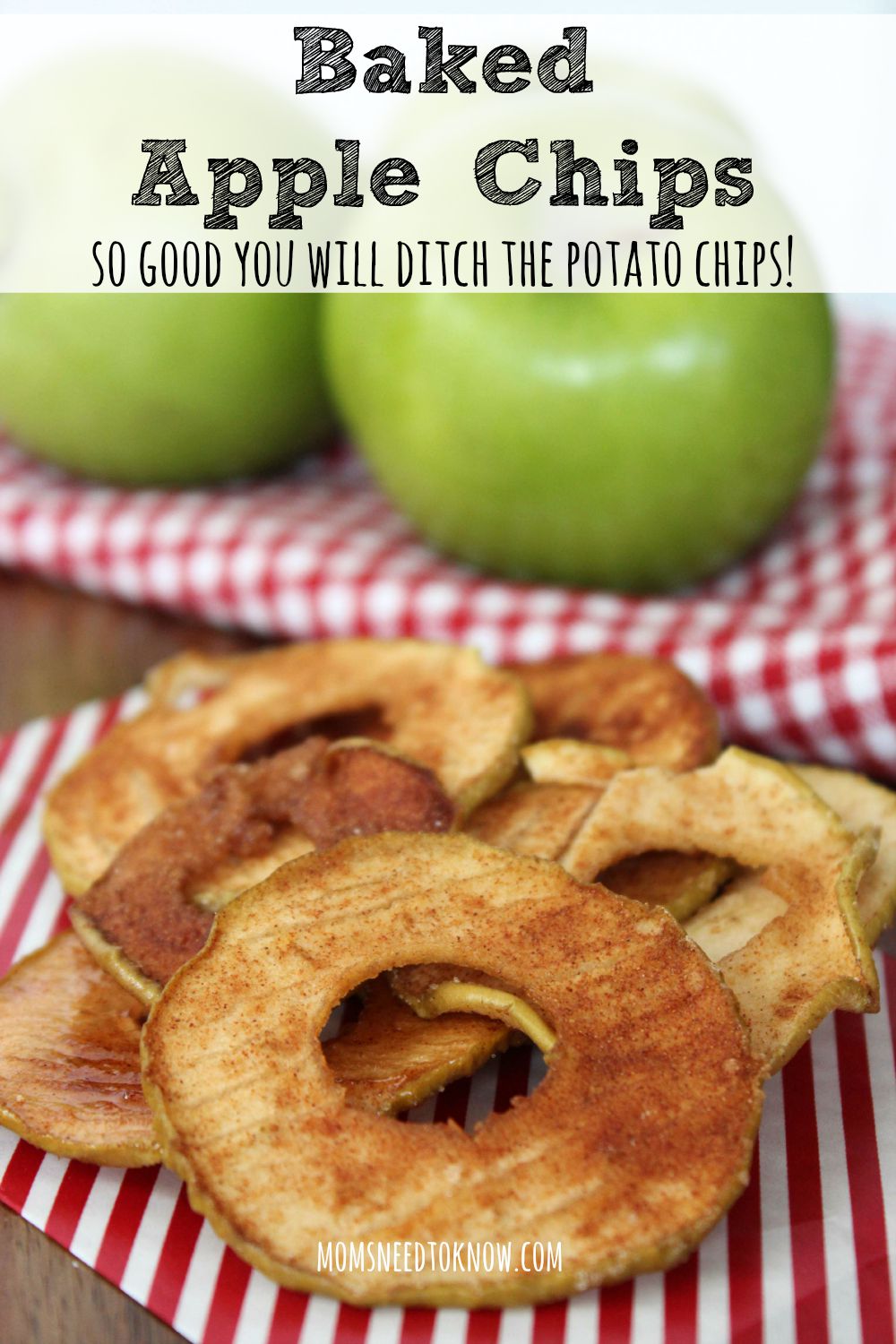 Apple season is finally upon us, and if you're anything like me, you are probably already thinking of ways that you can use up all the sweet, tart, juicy and delicious apples you plan to buy this fall. You can fry them with this fried apples recipe, you can freeze them with apple recipes for the freezer, and you can use them as a topping for oatmeal. You can eat them straight or bake them into these Baked Apple Chips.
There are so many ways to prepare apples, and they go perfectly with any meal or even in between meals.
For example, it's 3 p.m. and you have those mid-afternoon munchies. Do you grab some potato chips and soda? Do you try to ignore them until dinner time finally rolls around?
Apples are the perfect solution, especially if you make these Baked Apple Chips. Unlike potato chips, which are fried in plenty of unhealthy oils and served up with a big helping of trans fats, preservatives, salt and empty calories, apple chips are made with just three ingredients--apples, sugar and cinnamon--so you can actually feel good about eating them. Plus, they are delicious as well!
Not only will you love these Baked Apple Chips, but your kids are sure to love them as well. Wean them off of the chips and candy with these healthy and delicious apple chips. They won't mind eating healthy food when they taste like this.
I like the tartness of Granny Smith apples when I make these, but you may prefer a slightly different taste.  Go ahead and experiment with different types of apples to see which taste everyone likes best, whether sweet or tart. Be sure to make plenty; they are sure to go fast!
Scroll down for the recipe!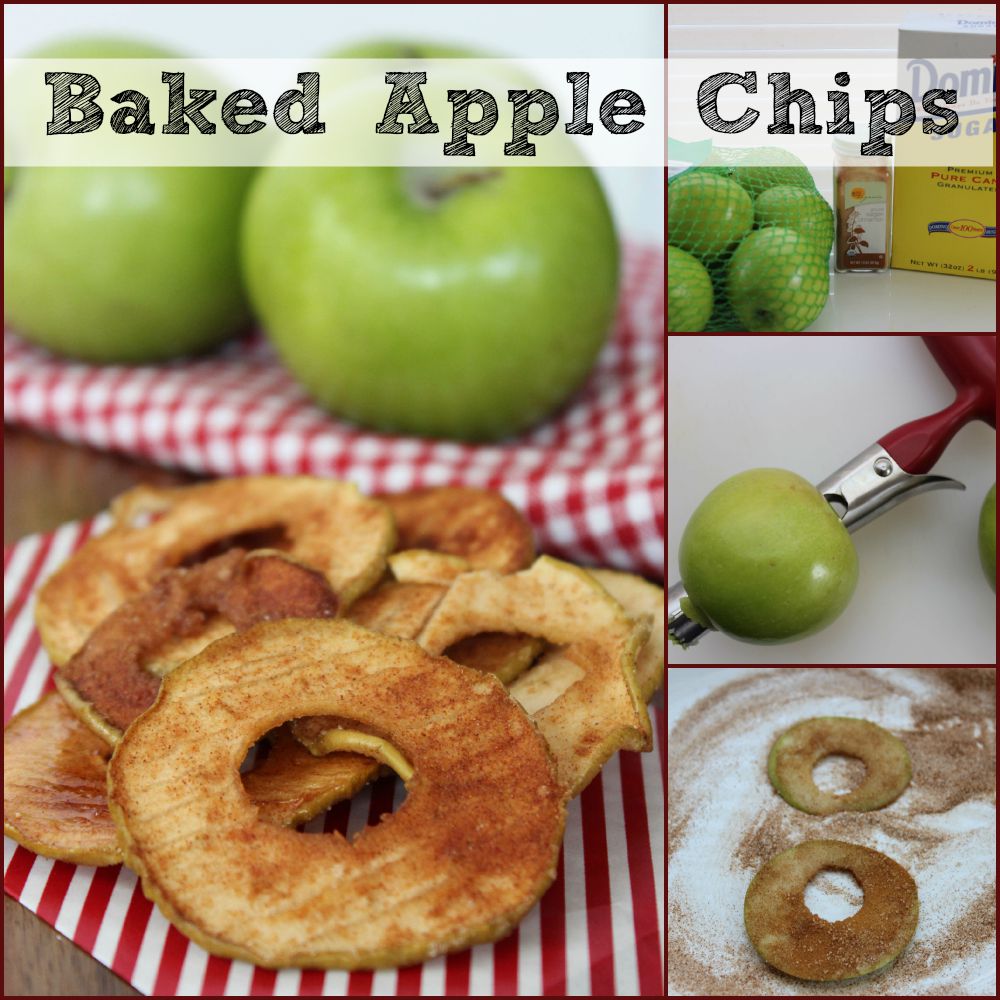 How To Make Baked Apple Chips
These baked apple chips are so easy to make and are absolutely delicious. They are a great ways to give your kids a healthy snack without reaching for a bag of potato chips!
Print
Pin
Ingredients
Ingredients
Granny Smith Apples

1

tbsp

Sugar

1

tsp

Cinnamon
Equipment Needed
Instructions
Preheat oven to 240F

Core each apple, using the corer

Slice each apple about 1/4" thick using the mandoline slicer

Mix cinnamon and sugar together and toss with the apples to coat.

Place apple slices on a metal baking sheet and bake for 2 hours, or until the edges are curled and dry.

Transfer slices to a wire rack to allow to cool and completely dry.

Store any leftovers in an airtight container for up to 4 days