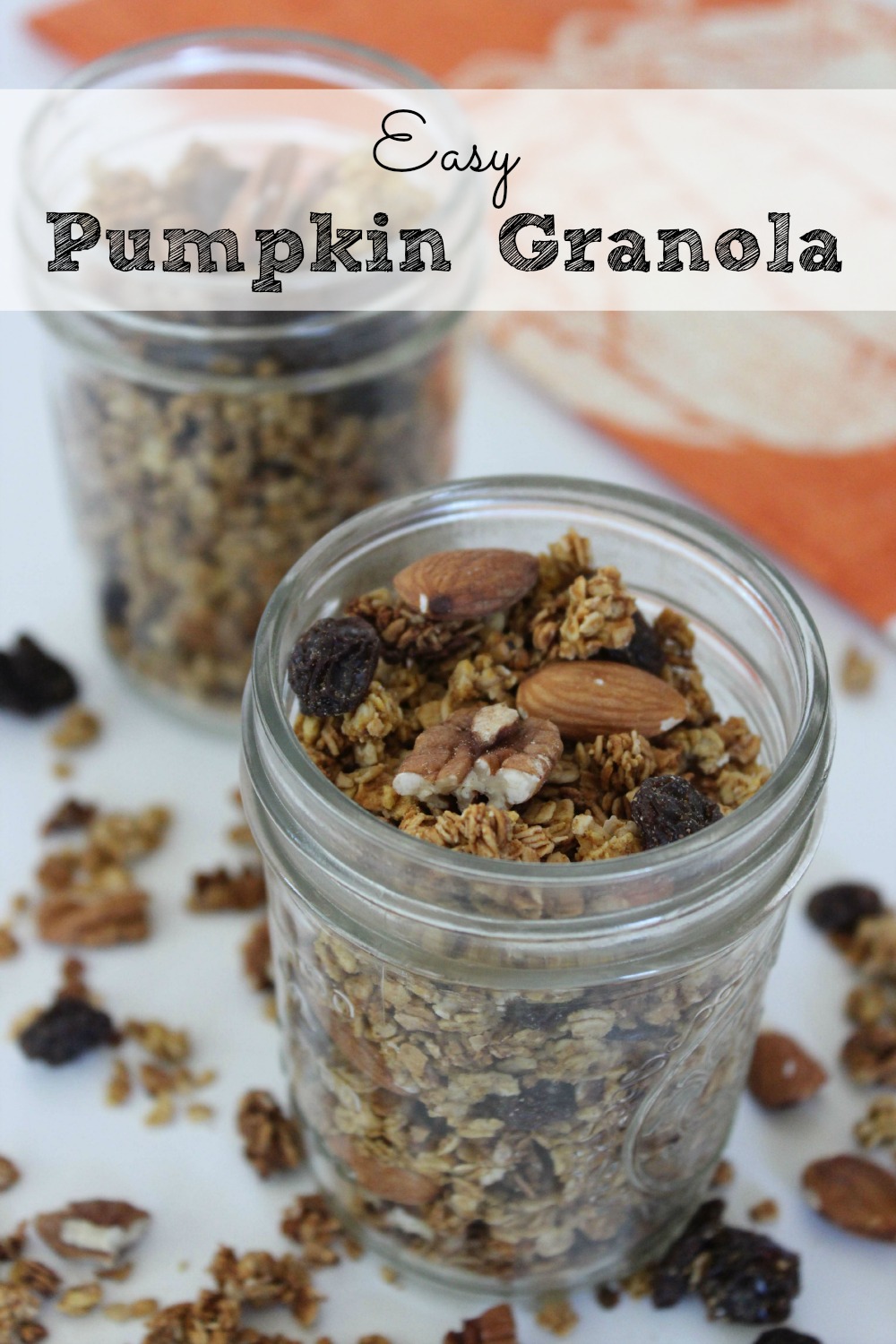 As October comes to a close, we are almost halfway through "pumpkin season". I have to say, I don't know why people only go nuts for pumpkin in October & November. From pumpkin pancakes to pumpkin spice latte to even pumpkin risotto, pumpkin is everywhere....but it will soon be gone until next year and everyone will act like it doesn't exist again.
I don't get it.  It's not like pumpkin isn't available all year long! Ok - maybe if you are using fresh pumpkin, you can really only get that at this time of the year...but most people use canned pumpkin which is available in the baking aisle all year long (even pumpkin pie spice is available in the spice section all year long)!  Why do we only seem to want pumpkin 2 months out of the year?
Anyway, since this is the time of year when we will eat or drink everything that is pumpkin, why not whip up a batch of this pumpkin granola? I absolutely love granola both for a snack as well as for breakfast (I sprinkle it over some vanilla or plain yogurt) and it is just easy to make it yourself and have exactly what you want in it. Feel free to tweak this to your taste (except for the pumpkin, syrup and oil - you need those!). I will often substitute dried cranberries for the raisins!
To make this pumpkin granola, you will need:
Ingredients:
2 1/2 cup Rolled Oats
1/4 cup Maple Syrup
2 tbsp Pumpkin Puree
2 tbsp Vegetable Oil
1 tbsp Pumpkin Pie Spice
1/4 tsp Salt
1/2 cup Raisins
1/3 cup Pecans
1/4 cup Almonds
Directions:
Preheat your oven to 350.
Mix together the oats, maple syrup, pumpkin, oil, spice and salt.
Spread mixture out on a non-stick baking surface in a thin layer.
Bake for 15 minutes.

Break up the oats and bake for another 10 minutes.
Cool completely.
Add raisins and nuts and store in and air-tight container.
Enjoy!