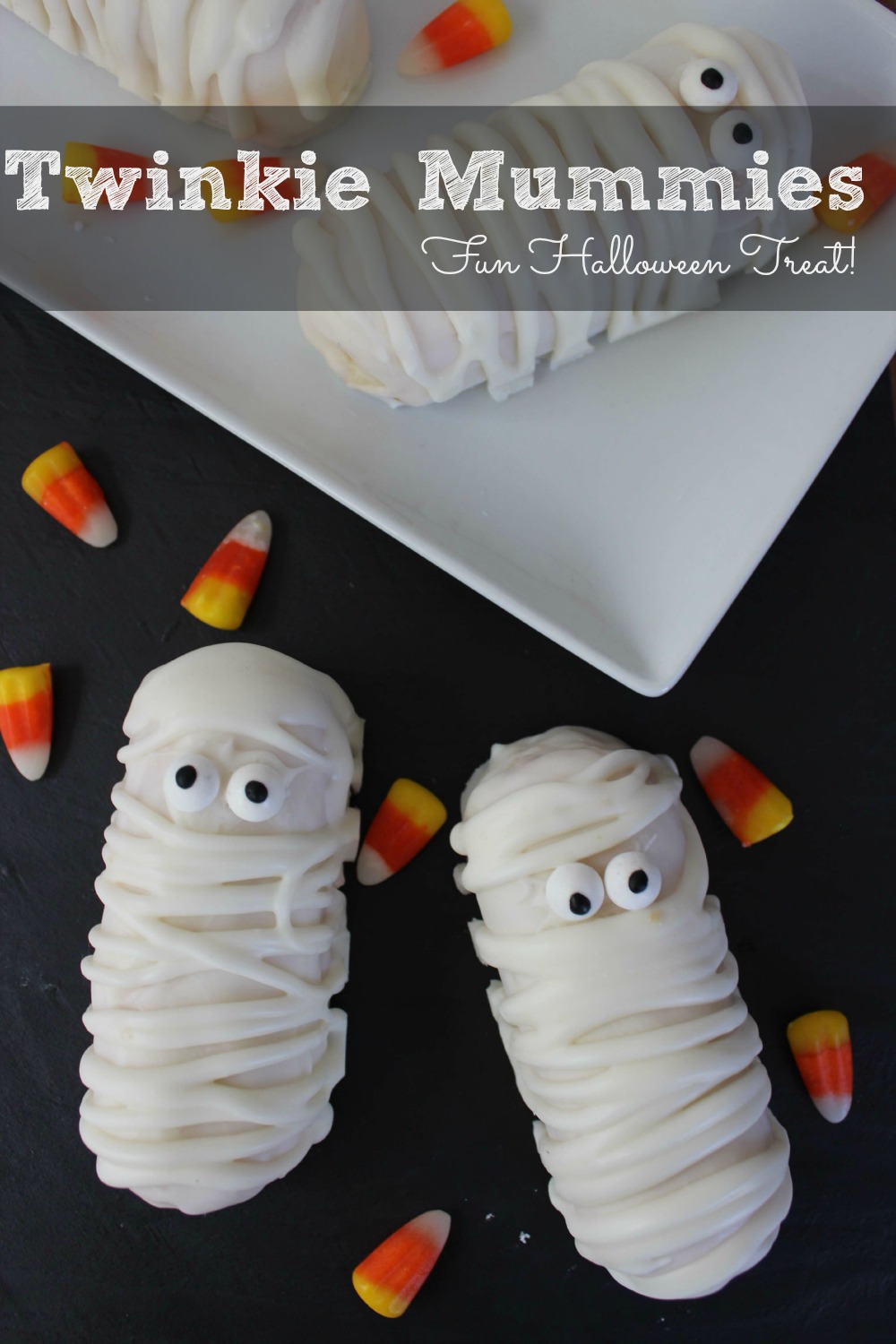 Did you have a chance to make the Twinkie Frankenstein Treats that I posted the other day? If you did, I hope you liked them and I think you are going to like these Twinkie Mummies even more for one main reason: they are easier to make because they involve fewer steps!
Like before, the key to making sure that these Twinkie Mummies turn out right is to freeze the Twinkies before coating them in chocolate. If you don't, I can pretty much guarantee you that your Twinkies will fall apart when you roll them in the chocolate! As a reminder, if you don't want to use store-bought Twinkies (because you don't like all the chemicals in them) you can always whip up a batch of my homemade Twinkies (and they freeze very well - so make a big batch and have them on hand for whenever).
The white melting chips as well as the candy eye decorations can be found in your local craft stores as well as the seasonal baking section at most grocery stores and Target! Make sure to have your kids help you out when you are making these. Since most of the decorating just involves drizzling chocolate, it's pretty hard to mess these up and your children will love making their own mummies!
Scroll down for the complete directions!
Need some more Halloween ideas? Try these!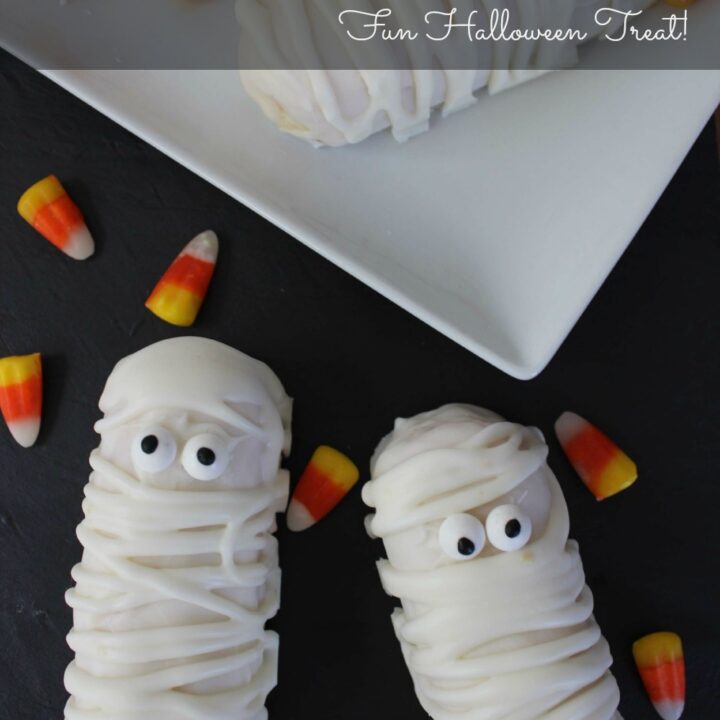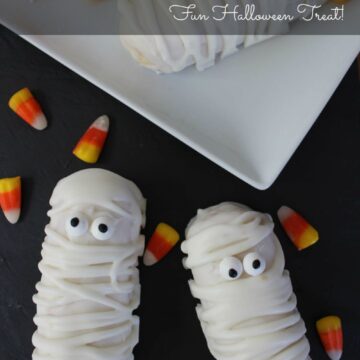 Twinkie Mummies
These Twinkie mummies are so fun to make and sure to be a hit with the kids this Halloween! I've even included a recipe for homemade Twinkies!
Print
Pin
Ingredients
16

oz

White Melting Chips

White Chocolate

6

Twinkies

12

Candy Eye Decorations
Instructions
Freeze Twinkies for at least 30 minutes or until firm.

Prepare a baking sheet or cutting board by covering with parchment or wax paper.

Melt candy chips by microwaving 30 seconds, then stirring and repeating until melted.

Dip each Twinkie in chocolate and roll to completely coat.

Transfer to prepared paper.

Place 2 eyes in each Twinkie.

Allow to set for 3 - 4 minutes.

Lift each Twinkie to separate from paper.

Using a knife carefully trim excess chocolate that ran off of mummies.

Transfer remaining melted chocolate to zippered bag and clip corner to pipe/drizzle.

Drizzle chocolate back and forth across Twinkie (avoiding eyes) to get bandaged look.

Allow to set.