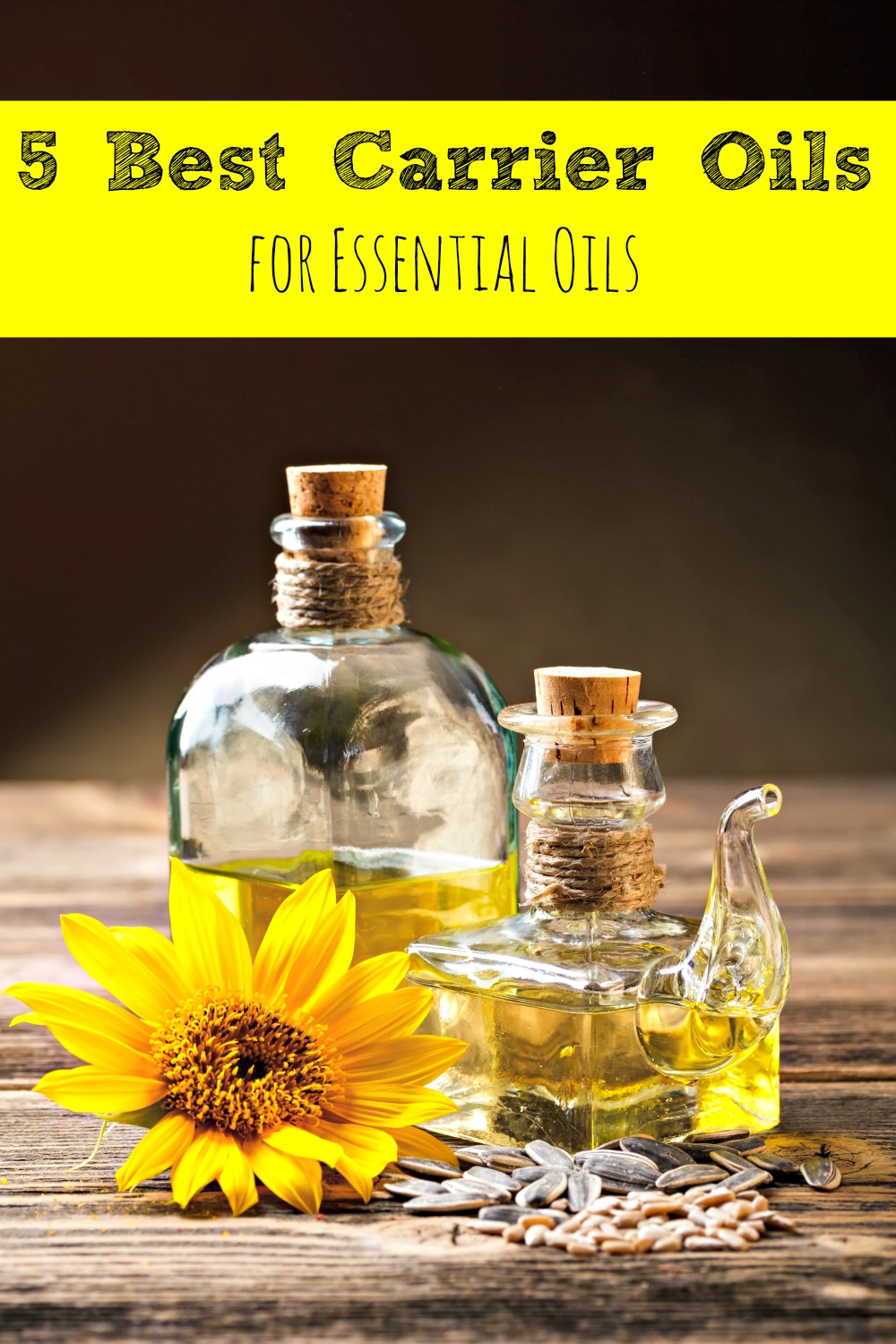 While many essential oils can be used directly on the skin (Peppermint oil on the temples for a headache or Lavender Oil on a cut or scrape), many oils are too potent to be used undiluted directly on the skin. You also need to add essential oils to a carrier oil to be able to use them on your skin as a lotion or massage oil. But what exactly is a carrier oil?
A carrier oil comes from the fatty portion of a plant, typically from the kernels, seeds, or the nuts.  When looking for carrier oils to use with your essential oils, you want those that have been cold-pressed. This practice keeps the healing nutrients of the carrier oil intact whereas heat extraction can change the chemical makeup of the oil.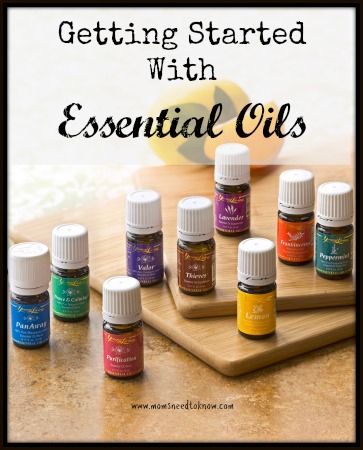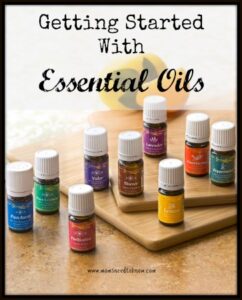 While I do use and endorse Young Living oils, quite frankly, the carrier oil that they sell is a little pricey for me and after all, I am a frugal gal at heart! Instead, try some of these five best carrier oils for essential oils.
Jojoba Oil
Funny, but jojoba oil isn't an oil at all but a wax. It's natural properties is as an anti-inflammatory agent and is perfect to use with essential oils to reduce inflammation on the skin. It is also the oil you want to use if you have acne or oily skin. Jojoba oil has a light, distinctive scent and it absorbs very well into the body.

Jojoba Oil, Organic, 100% Pure Cold Pressed
Sweet Almond Oil
The most used and most popular carrier oil is Sweet Almond Oil. It works well with all essential oils and has a sweet, nutty scent that is very pleasing. It does leave a slight oily feel to the skin and doesn't absorb as well as jojoba, but it does have a pretty good absorption rate. Those people allergic to almonds will want to test a portion of their skin before using sweet almond oil.

NOW solutions Sweet Almond Oil, Moisturizing Oil, 16 ounce
Grapeseed Oil
Grapeseed oil is extracted from different grape varieties with Chardonnay and Reisling being the most popular grape varieties to use. Grapeseed oil contains linoliec acid which is an essential fatty acid. One thing to note with Grapeseed Oil is that it has a short shelf life and needs to be used sooner rather than later.

Grapeseed Carrier Oil. A Base Oil for Aromatherapy, Essential Oil or Massage use.
Avocado Oil
Avocado Oil is used primarily with essential oils used for hair and skin care. It is a bit thicker than other oils as it is full of essential and trace minerals and is very high in Vitamin A. Avocado Oil is not typically used in large applications like a full-body massage oil, but more for like face oils or to aid in a natural hair care regimen.

Avocado Carrier Oil. A Base Oil for Aromatherapy, Essential Oil or Massage use.
Sunflower Oil
The least expensive carrier oil will be Sunflower Oil. Make sure to buy the unrefined oil especially if using this topically. It goes on the skin smoothly and doesn't leave behind an oily film. It is a great choice!

Life-Flo Organic Pure Sunflower Oil, 16 Ounce

Not using oils yet? Find out more about Essential Oils on my Getting Started With Essential Oils post and be sure to check back as I share more awesome uses for the Essential Oils that are included in the Young Living Premium Starter Kit! Don't forget that you can get a free Essential Oils Reference Book when you purchase a Premium Starter Kit!
Disclaimer:
These statements have not been evaluated by the Food and Drug Administration. The information on this site is not intended or implied to be a substitute for professional medical advice, diagnosis or treatment. Please confirm any information obtained from or through this web site with other sources, and review all information regarding any medical condition or treatment with your physician. Never disregard professional medical advice or delay seeking medical treatment because of something you have read on this website. This information is not intended to diagnose, treat, or cure any disease.