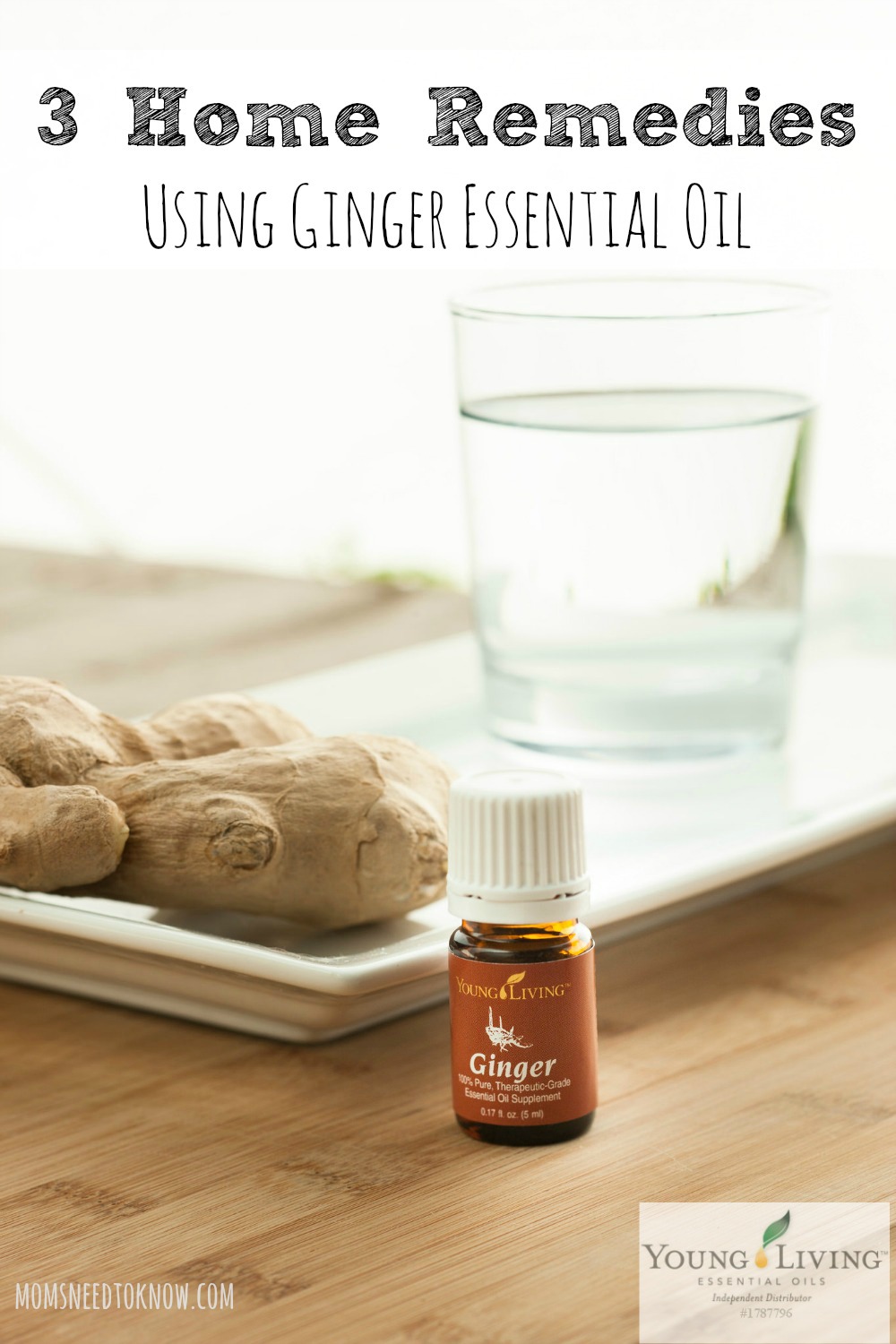 Ginger root has been used for thousands of years not only in the kitchen, but as a homeopathic cure for a few common ailments.  We talked before about 3 Essential Oils that have healing powers, but here are a few more!
Ginger Essential Oil is a very concentrated extract of ginger root and has many great healing properties. Try these three home remedies using ginger essential oil for stomach issues, pain relief, and increased stamina.
Digestive System
Ginger has long been used to help with nausea and different stomach issues. Adding just a couple drops to your tea can help with nausea, indigestion, and diarrhea.
Ginger is often given to pregnant women to help with nausea that comes with morning sickness (if you are pregnant, please consult with your physician before trying this!). Breathing in ginger can also help support a healthy digestive system, so don't forget to diffuse 10-12 drops when you aren't feeling your best!  Don't forget that Peppermint Oil is also great for digestion!
If you are prone to motion sickness, whether on a boat or while flying, make a Ginger Essential Oil roll-on to dab on your wrists and breathe in when you feel yourself getting a wee bit queasy.
Muscle Aches & Pains
Add 8-10 drops of Ginger Essential Oil to your favorite carrier oil like jojoba, sweet almond, or coconut. Massage this onto sore, tired muscles. The ginger acts as a stimulant and helps bring blood flow back to the area. This in turn helps to alleviate pain and gets you back to feeling yourself in no time. Add a few drops when drawing a warm bath and soak in the natural healing properties of ginger.  You can even replace the Lavender Oil with Ginger Oil in my homemade body butter
Stamina
Diffusing Ginger Essential Oil is perfect if you need a little pick me up. Ginger is a natural stimulant and can help to increase your stamina in physical activities. Ginger has a very sweet and spicy scent that leaves you feeling energized and ready to tackle the world. Ginger has also been shown to have a positive effect in increasing sexual libido and has been used for centuries as a natural aphrodisiac.

Not using oils yet? Find out more about Essential Oils on my Getting Started With Essential Oils post and be sure to check back as I share more awesome uses for the Essential Oils that are included in the Young Living Premium Starter Kit! Don't forget that you can get a free Essential Oils Reference Book when you purchase a Premium Starter Kit!
Disclaimer:
These statements have not been evaluated by the Food and Drug Administration. The information on this site is not intended or implied to be a substitute for professional medical advice, diagnosis or treatment. Please confirm any information obtained from or through this web site with other sources, and review all information regarding any medical condition or treatment with your physician. Never disregard professional medical advice or delay seeking medical treatment because of something you have read on this website. This information is not intended to diagnose, treat, or cure any disease.